This is a work in progress. Open to suggestions. In 2015 and 2016, I devoted Fridays to Norton and Lee, respectively. That led to a certain level of fatigue towards the end of the projects. In 2017, I focused on authors from Waterloo Region, which side-stepped the fatigue issue at the cost of causing problems with the gender ratio of authors reviewed1. In 2018, my idea is to

---
11
Sep
2017
/ 16 Comments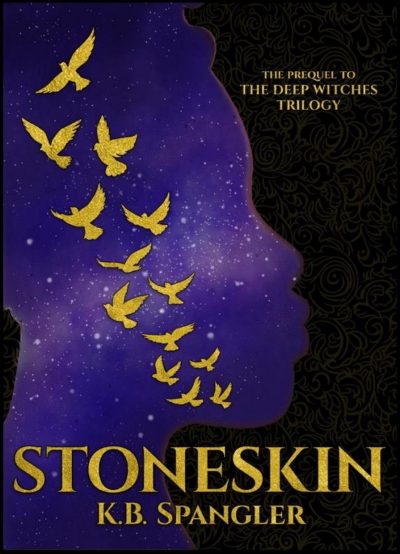 An odd Eritrean coin travels from lovers to thieves, gathering stories before meeting its match. Google becomes sentient and proceeds toward an existential crisis. An idealistic dancer on a generation ship makes an impassioned plea for creativity alongside survival. Three Irish siblings embark on an unlikely quest, stealing enchanted items via bad poetry, trickery, and an assist from the Queen of Cats.
In her first collection, multi-award-winning novelist Jo Walton (Among Others, Farthing, Necessity, The King's Peace) delivers subtle myths and wholly reinvented realities. She soars with eclectic stories, subtle vignettes, inspired poetry, and more — rising from the everyday into the universe itself.
---
As with the previous core lists, here are twenty Cyberpunk Speculative Fiction Works chosen entirely on the basis of merit and significance to the field1. No implication is intended that these are the only twenty books you should consider2.
Persons unfamiliar with one or two of the works, congratulations! You're one of today's Ten Thousand!
1: There are two filtering rules:
Only one work per author per list

Any given work by a particular author can appear on only one list. A given author may, however, have works on various lists but each instance of their work will be unique.
2: NO IMPLICATION IS INTENDED THAT THESE ARE THE ONLY TWENTY BOOKS YOU SHOULD CONSIDER.
---
The Only Harmless Great Thing is a heart-wrenching alternative history by Brooke Bolander that imagines an intersection between the Radium Girls and noble, sentient elephants.

In the early years of the 20th century, a group of female factory workers in Newark, New Jersey slowly died of radiation poisoning. Around the same time, an Indian elephant was deliberately put to death by electricity in Coney Island.

These are the facts.

Now these two tragedies are intertwined in a dark alternate history of rage, radioactivity, and injustice crying out to be righted. Prepare yourself for a wrenching journey that crosses eras, chronicling histories of cruelty both grand and petty in search of meaning and justice.
---
Vada's To-Do List:

- Turn 18 (check!)
- Register super name
- Order supersuit
- Attend superhero indoctrination
- Graduate high school
- Start kicking criminal tail

Vada Lawson can't wait to be a superhero. Born into a family with special powers, she's been training to fight criminals and villains her whole life. But her indoctrination into the underground super community is derailed when normals start breaking out in superpowers themselves.

Not trained to control their new abilities, the normals are frightened and vulnerable. Then their mutilated corpses begin turning up all over town. What the heck?

Somehow, with the help — and hindrance — of an annoying newly-minted super named Orion, Vada has to stop the chaos before it destroys her and everything she holds dear…and ruins her superhero debut.
---
The September issue features interviews with Matt Ruff and Karin Tidbeck, a column by Cory Doctorow, an obituary and appreciations of Brian Aldiss, lists of forthcoming books through June 2018, and reviews of short fiction and books by Annalee Newitz, Josh Malerman, Kat Howard, Linda Nagata, and many others.
---
August
22 books read. 12.5 by women (57%), 8.5 by men (37%), 1 by N/A (5%)
Works by POC: 5 (23%)

Year to Date
168 works reviewed. 91.5 by women (54%). 71.5 by men (43%). 4 by non-binary authors (2%). 1 by N/A (0.6%)

Works by POC: 51.5 (31%)

And now, the meaningless table.
---
All acquired for commissions. It was a very heavy week for requests for authors named "Brennan".
---
Here are twenty core Speculative Fiction Works it may surprise you to learn I've never read, chosen entirely on the basis of merit and significance to the field1. No implication is intended that these are the only twenty books you or for that matter I should consider2.
I've owned copies of some of these for a significant fraction of my life to date.
Persons unfamiliar with one or two of the works, congratulations! You're one of today's Ten Thousand! SO AM I. ALWAYS NEW FRONTIERS TO EXPLORE.
1: There are two filtering rules:
Only one work per author per list

Any given work by a particular author can appear on only one list. A given author may, however, have works on various lists but each instance of their work will be unique.
2: NO IMPLICATION IS INTENDED THAT THESE ARE THE ONLY TWENTY BOOKS YOU SHOULD CONSIDER.
---
Welcome to Gluttony Bay High Security Supernatural Prison. We value your patronage. For your entertainment this evening, we are delighted to welcome the world's most renowned paranormal culinary experts.
And on the menu: You.
---
As with the previous core lists, here are twenty Young Adult Speculative Fiction Works, chosen entirely on the basis of merit and significance to the field i. No implication is intended that these are the only twenty books you should considerii.
Persons unfamiliar with one or two of the works, congratulations! You're one of today's Ten Thousand!
---
i There are two filtering rules:

Only one work per author per list
Any given work by a particular author can appear on only one list. A given author may, however, have works on various lists but each instance of their work will be unique.
ii NO IMPLICATION IS INTENDED THAT THESE ARE THE ONLY TWENTY BOOKS YOU SHOULD CONSIDER.
---



In a galaxy where the super-powers are the megacorporations, and ambitious executives play fast and loose with ethics in order to secure resources, where can good people turn for help? The megacorps control the jump gates and trade routes. They use psi-techs, implant-enhanced operatives with psionic abilities, who are bound by unbreakable contracts.

Psi-tech Cara Carlinni once had her mind turned inside out by Alphacorp, but she escaped, found her place with the Free Company, and now it's payback time.

Ben Benjamin leads the Free Company, based on the rogue space station, Crossways. The megacorps have struck at Crossways once—and failed—so what are they planning now?nCrossways can't stand alone, and neither can the independent colonies, though maybe together they all have a chance.

But something alien is stirring in the depths of foldspace. Something bigger than thesquabbles between megacorporations and independents. Foldspace visions are supposed to be a figment of the imagination.

At least, that's what they teach in flight school. Ben Benjamin knows it's not true. Meeting a void dragon was bad enough, but now there's the Nimbus to contend with. Are the two connected? Why do some ships transit the Folds safely and others disappear without a trace?

Until now, humans have had a free hand in the Galaxy, settling colony after colony, but that might change because the Nimbus is coming.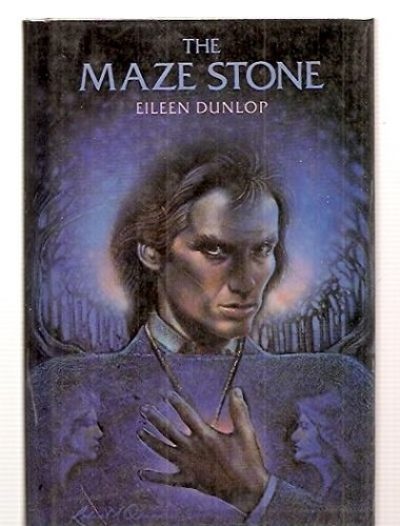 Fifteen-year old Fanny and her step-sister are drawn into mysterious occurences around their home in Scotland which seem to be connected to the unexplained disappearance of a young man in 1914.

A super-genius in a small underground colony of survivors of nuclear war, eighteen-year-old Casey risks journeying back to the twentieth century to discover why the survivors are dying and how he can save them all.


Angel Crawford has finally pulled herself together (literally!) after her disastrous dismemberment on Mardi Gras. She's putting the pieces of her life back in order and is ready to tackle whatever the future holds.

Too bad the future is a nasty bitch. There's a new kind of zombie in town: mindless shamblers, infectious and ravenous.

With the threat of a full-blown shambler pandemic looming, and a loved one stricken, Angel and the "real" zombies scramble to find a cure. Yet when Angel uncovers the true reason the plague is spreading so quickly, she adds "no-holds-barred revenge" to her to-do list.

Angel is busting her ass dealing with shambling hordes, zombie gators, government jerks, and way too many mosquitos, but this white trash chick ain't giving up.

Good thing, since the fate of the world is resting on her undead shoulders.
---
"History is a hostage, but it will bite through the gag you tie around its mouth, bite through and still be heard."—Operation Daniel

In a calm and serene world, one has the luxury of imagining what the future might look like.
Now try to imagine that future when your way of life has been devastated by forces beyond your control.

Iraq + 100 poses a question to Iraqi writers (those who still live in that nation, and those who have joined the worldwide diaspora): What might your home country look like in the year 2103, a century after a disastrous foreign invasion?

Using science fiction, allegory, and magical realism to challenge the perception of what it means to be "The Other", this groundbreaking anthology edited by Hassan Blasim contains stories that are heartbreakingly surreal, and yet utterly recognizable to the human experience. Though born out of exhaustion, fear, and despair, these stories are also fueled by themes of love, family, and endurance, and woven through with a delicate thread of hope for the future.
---
July
20 books read. 11 by women (55%), 8 by men (40%), 1 by NB (5%)

Works by POC: 7 (35%)

Year to Date

146 works reviewed. 79 by women (54%). 63 by men (43%). 4 by non-binary authors (3%).

Works by POC: 46.5 (32%)
And now, the meaningless table.
Key: WNB stands for "women and non-binary genders", while POC stands for "person of colour". R/R stands for "reviews/reviewers". For R/R the percentage represents the site's R/R over my 2015 R/R. SFX is actually called SFX; it is not short for anything. Same with io9. F&SF is the Magazine of Fantasy and Science Fiction. SFS is Science Fiction Studies. LARB is the Los Angeles Review of Books. CSZ is the Cascadia Subduction Zone.
Review source
Total

WNB

WNB

%

POC

POC

%
Reviewers
R/R
R/R %

JNR

2015
329
195
59
45
14
1
329
100
Locus
324
163
50
22
7
17
19
5.7

JNR

2016
255
163.5
64
62.5
25
1
255
78

SFX

165
48
29
10
6
30
5.5
1.5
Romantic Times
146
84
57
14
10
(incorrect)
n/a
N/a

JNR

2017
146
83
57
46.5
32
1
146
44.4
Tor
141
66
47
18
13
27
5.2
1.6
Strange Horizons
139
66
48
30
22
80
1.7
0.5
Rising Shadows
83
25
30
1
1
2
41.5
12.6
Interzone
67
21
31
7
10
19
3.5
1
F&

SF

59
32
54
5
9
5
11.8
3.6
Analog
58
10
17
3
4
1
58
17.6
Io9
56
17
30
12
21
10
5.6
1.7
Asimov's
53
21
23
3
6
3
17.7
5.4
Vector
52
18
35
4
8
26
2
0.6

SFS

45
48
21
2
4
38
1.2
0.3

NYRSF

42
11
26
6
13
24
1.8
0.5
Foundation
38
9
24
1
3
27
1.4
0.4

LARB

35
11
31
7
20
28
1.3
0.4
Lightspeed
28
16?
57
14
50
3
9.3
2.8

CSZ

23
19
80
8
35
17
1.4
0.4
I am making progress on the non-binary front but only in terms of books. In terms of authors, I am still narrow focus. I've read more books by POC than this time last year (46.5 versus 34) but fiddling about with numbers says at 4 or 5 books by POC I will only have reviewed 66 to 71 books by POC by the end of December. The low end is not significantly better than 2016. It's a good thing I am neither competitive nor obsessed with my statistics.
At 20 books a month, by year's end I will probably edge out everyone but Locus' army of reviewers, in terms of total reviews. Ah, well. And Locus will have reviewed slightly more WNB authors than I will by years end. At least I can console myself that I am about 27 times as productive thus far as the median reviewer is in a year.

---
As with the previous core lists, here are twenty Dystopian works, chosen entirely on the basis of merit and significance1. No implication is intended that these are the only twenty books you should conside2.
Persons unfamiliar with one or two of the works, congratulations! You're one of today's Ten Thousand!
1: There are two filtering rules:
Only one work per author per list
Any given work by a particular author can appear on only one list. A given author may, however, have works on various lists but each instance of their work will be unique.
2: NO IMPLICATION IS INTENDED THAT THESE ARE THE ONLY TWENTY BOOKS YOU SHOULD CONSIDER3.
3: See footnote 2.
---
Lyrical, witty, and heartbreaking, here is Peter S. Beagle's much-anticipated return to the short form. In these uniquely beautiful tales, Beagle once again proves himself a master of the imagination.
Sparks are champions of weird science. Boasting capes and costumes and amazing super-powers that only make sense if you don't think about them too hard, they fight an eternal battle for truth and justice … mostly.

Darklings are creatures of myth and magic: ghosts, vampires, were-beasts, and the like. Their very presence warps reality. Doors creak at their approach. Cobwebs gather where they linger.

Kim Lam is an ordinary college student until a freak scientific accident (what else?) transforms Kim and three housemates into Sparks―and drafts them into the never-ending war between the Light and Dark. They struggle to master their new abilities―and (of course) to design cool costumes and come up with great hero-names.

Turns out that "accident" was just the first salvo in a Mad Genius's latest diabolical scheme. Now it's up to four newbie heroes to save the day, before they even have a chance to figure out what their team's name should be!
---
To catch an assassin, use an assassin…

Girton Club-foot, apprentice to the land's best assassin, still has much to learn about the art of taking lives. But his latest mission tasks him and his master with a far more difficult challenge: to save a life. Someone, or many someones, is trying to kill the heir to the throne, and it is up to Girton and his master to uncover the traitor and prevent the prince's murder.

In a kingdom on the brink of civil war and a castle thick with lies Girton finds friends he never expected, responsibilities he never wanted, and a conspiracy that could destroy an entire kingdom.
CONTROL

THE

MAGIC

,

CONTROL

THE

WORLD



In the Raverran Empire, magic is scarce and those born with power are strictly controlled — taken as children and conscripted into the Falcon Army.
Zaira has lived her life on the streets to avoid this fate, hiding her mage-mark and thieving to survive. But hers is a rare and dangerous magic, one that threatens the entire empire.
Lady Amalia Cornaro was never meant to be a Falconer. Heiress and scholar, she was born into a treacherous world of political machinations.

But fate has bound the heir and the mage. And as war looms on the horizon, a single spark could turn their city into a pyre.

The Tethered Mage is the first novel in a spellbinding new fantasy series.
From New York Times bestselling author James

S.A.

Corey…

Set in the hard-scrabble solar system of the Expanse, this new novella deepens James

S. A.

Corey's acclaimed series.
Guardians of the Galaxy meets The Hobbit in this rollicking fantasy adventure series.

The Dragons who once ruled over the land are dead.

The motley crew that stumbled through that revolution are rich and praised as saviors.

Everyone gets to live happily ever after, right?

Right?

Well, it might have worked out that way if the dragons in Kondorra had been the only ones. If they hadn't been just the tip of the spear about to fall upon the whole world…
The second book in a glorious new fantasy trilogy by the next major force in commercial epic fantasy.
In the wake of the devastating attack on Ilin Illan, an amnesty has been declared for all Augurs - finally allowing them to emerge from hiding and openly oppose the dark forces massing against Andarra.

However as Davian and his new allies hurry north toward the ever-weakening Boundary, fresh horrors along their path suggest that their reprieve may have come far too late.

In the capital, Wirr is forced to contend with assassins and an increasingly hostile Administration as he controversially assumes the mantle of Northwarden, uncovering a mystery that draws into question everything commonly believed about the rebellion his father led twenty years ago. Meanwhile, Asha begins a secret investigation into the disappearance of the Shadows, determined to discover not only where they went but the origin of the Vessels that created them - and, ultimately, a cure.

And with time against him as he races to fulfill the treacherous bargain with the Lyth, Caeden continues to wrestle with the impossibly heavy burdens of his past. Yet as more and more of his memories return, he begins to realise that the motivations of the two sides in this ancient war may not be as clear-cut as they first seemed…
THIS

IS

THE

WAY

THE

WORLD

ENDS

…

FOR

THE

LAST

TIME

.

The Moon will soon return. Whether this heralds the destruction of humankind or something worse will depend on two women.

Essun has inherited the power of Alabaster Tenring. With it, she hopes to find her daughter Nassun and forge a world in which every orogene child can grow up safe.

For Nassun, her mother's mastery of the Obelisk Gate comes too late. She has seen the evil of the world, and accepted what her mother will not admit: that sometimes what is corrupt cannot be cleansed, only destroyed.
Something bizarre is happening among the government workers at weapons laboratories across the United States. Increasing numbers of employees are abandoning their jobs for no apparent reason, some of them committing suicide, others trading their high-profile, specialized careers for unskilled jobs in obscure towns.

One such employee, metallurgist Richard Bransome, is drinking coffee at a café when he overhears a conversation about a long-ago murder that has newly come to light. The details awaken Bransome's suppressed memory of a similar crime that he committed years before. Like his co-workers, Bransome takes flight, eventually discovering that his sudden recollection is linked to an enemy spy ring and a powerful new weapon. Set during the height of Cold War tensions, this mystery offers a compelling mix of espionage novel, crime drama, and psychological thriller.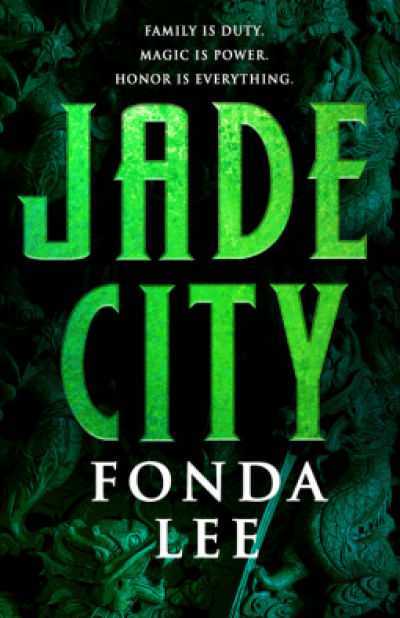 FAMILY

IS

DUTY

.

MAGIC

IS

POWER

.

HONOR

IS

EVERYTHING

.

Jade is the lifeblood of the island of Kekon. It has been mined, traded, stolen, and killed for — and for centuries, honorable Green Bone warriors like the Kaul family have used it to enhance their magical abilities and defend the island from foreign invasion.

Now, the war is over and a new generation of Kauls vies for control of Kekon's bustling capital city. They care about nothing but protecting their own, cornering the jade market, and defending the districts under their protection. Ancient tradition has little place in this rapidly changing nation.

When a powerful new drug emerges that lets anyone — even foreigners — wield jade, the simmering tension between the Kauls and the rival Ayt family erupts into open violence. The outcome of this clan war will determine the fate of all Green Bones — from their grandest patriarch to the lowliest motorcycle runner on the streets — and of Kekon itself.
Following her record-breaking debut trilogy, Ann Leckie, winner of the Hugo, Nebula, Arthur C. Clarke and Locus Awards, returns with an enthralling new novel of power, theft, privilege and birthright.

A power-driven young woman has just one chance to secure the status she craves and regain priceless lost artifacts prized by her people. She must free their thief from a prison planet from which no one has ever returned.

Ingray and her charge will return to her home world to find their planet in political turmoil, at the heart of an escalating interstellar conflict. Together, they must make a new plan to salvage Ingray's future, her family, and her world, before they are lost to her for good.
Humans, orcs, mages, elves, and dwarves all jostle for success and survival in the cramped quarters of Yenara, while understaffed Watch Wardens struggle to keep its citizens in line.

Enter Rem: new to Yenara and hungover in the city dungeons with no money for bail. When offered a position with the Watch to compensate for his crimes, Rem jumps at the chance.

His new partner is less eager. Torval, a dwarf who's handy with a maul and known for hitting first and asking questions later, is highly unimpressed with the untrained and weaponless Rem.

But when Torval's former partner goes missing, the two must consort with the usual suspects — drug dealing orcs, mind-controlling elves, uncooperative mages, and humans being typical humans — to uncover the truth and catch a murderer loose in their fair city.
Clementine is a bounty hunter in a world gone mad.

Bound and gagged in her passenger seat is the most revered and reviled raider king in the eastern wastes. She can't cash him in and she can't let him go, so together they cross the wasteworld, following a dying road and dodging bloodthirsty raiders who either want to free Jedediah or claim him as their own.

And in a world where lawlessness reigns, a tyrant worse than they could have ever imagined emerges to take the throne.
A series of murders shocks Tokyo's Shinjuku ward, but Shigenori, a retired police detective, is instead obsessed with a gargoyle that seems to move. College freshman Kotaro launches a web-based investigation of the killer, and comes to find that answers may lie within an abandoned building in the center of Japan's busiest neighborhood, and beyond the Gate of Sorrows. In this adult sequel to Miyabe's The Book of Heroes, you will meet monsters from other worlds and ordinary horrors that surpass even supernatural threats.
Antonina Beaulieu is in the glittering city of Loisail for her first Grand Season, where she will attend balls and mingle among high society in hopes of landing a suitable husband. But Antonina is telekinetic, and strange events in her past have made her the subject of malicious gossip and hardly a sought-after bride. Now, under the tutelage of her cousin's wife, she is finally ready to shed the past and learn the proper ways of society.

Antonina, who prefers her family's country home to the glamorous ballrooms of the wealthy, finds it increasingly difficult to conform to society's ideals for women, especially when she falls under the spell of the dazzling telekinetic performer Hector Auvray. As their romance blossoms, and he teaches her how to hone and control her telekinetic gift, she can't help but feel a marriage proposal is imminent.

Little does Antonina know that Hector and those closest to her are hiding a devastating secret that will crush her world and force her to confront who she really is and what she's willing to sacrifice.
Charlotte is learning to control her emerging magical prowess under the
secret tutelage of Magus Hopkins. Her first covert mission takes her to a
textile mill where the disgruntled workers are apparently in revolt.

But it isn't the workers causing the trouble. The real culprits are far
more extranormal in nature.

And they have a grudge to settle.
The Bureau of Preternatural Investigations returns in Switchback, the sequel to Melissa F. Olson's Nightshades.

Three weeks after the events of Nightshades, things are finally beginning to settle for the Chicago branch of the

BPI

, but the brief respite from the horror of the previous few weeks was never destined to last.

The team gets a call from Switch Creek,

WI

, where a young man has been arrested on suspicion of being a shade. The suspect is held overnight, pending

DNA

testing, but seemingly escapes in a terrifying and bloody massacre. But is there more to the jailbreak than a simple quest for freedom?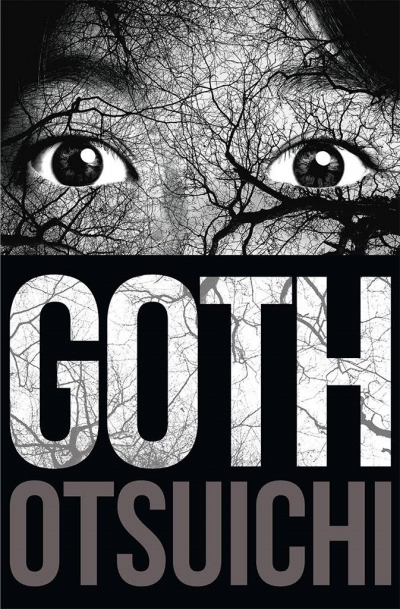 Morino is the strangest girl in school — how could she not be, given her obsession with brutal murders? And there are plenty of murders to grow obsessed with, as the town in which she lives is a magnet for serial killers. She and her schoolmate will go to any length to investigate the murders, even putting their own bodies on the line. And they don't want to stop the killers — Morino and friend simply want to understand them.
Meet Greta Helsing, fast-talking doctor to the undead. Keeping the supernatural community not-alive and well in London has been her family's specialty for generations.

Greta Helsing inherited the family's highly specialized, and highly peculiar, medical practice. In her consulting rooms, Dr. Helsing treats the undead for a host of ills - vocal strain in banshees, arthritis in barrow-wights, and entropy in mummies. Although barely making ends meet, this is just the quiet, supernatural-adjacent life Greta's been groomed for since childhood.

Until a sect of murderous monks emerges, killing human and undead Londoners alike. As terror takes hold of the city, Greta must use her unusual skills to stop the cult if she hopes to save her practice, and her life.
In the fight for humanity, one final hope remains…

Humans are losing the war. Master Sergeant Reed Beckham and the survivors of 1st Platoon must battle through the tunnels — where they make a grisly discovery.

Dr. Kate Lovato is working on a new bioweapon to destroy the Variants when a derelict Navy Destroyer crashes into the Connecticut shoreline carrying yet another threat.

As the doomsday clock ticks down and military bases fall across the country, the human race enters the age of extinction. Will they prevail — or will mankind vanish off the face of the planet?

The third book in self-publishing sensation and

USA

Today bestselling author Nicholas Sansbury Smith's propulsive post-apocalyptic series about a soldier's mission to save the world.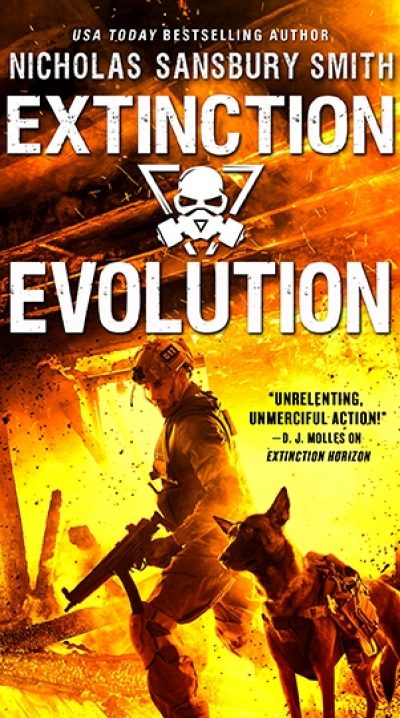 There's a storm on the horizon...

Central Command is gone, the military is fractured, and the surviving members of Team Ghost, led by Master Sergeant Reed Beckham, have been pushed to the breaking point.

Betrayed by the country they swore to defend and surrounded by enemies on all sides, Team Ghost has one mission left: protect Dr. Kate Lovato and Dr. Pat Ellis while they develop a weapon to defeat the Variants once and for all. But after a grisly discovery in Atlanta, Kate and Ellis realize their weapon might not be able to stop the evolution of the monsters.

Joined by unexpected allies and facing a new threat none of them saw coming, the survivors are running out of time to save the human race from extinction.
Remnants of the high nobility, manipulated by the "third power" of Phezzan, abduct the seven-year-old emperor and, with the cooperation of the Free Planets Alliance, declare the establishment of a traditional imperial government. Reinhard, however, has turned the tables by making a secret pact with Phezzan's high officials and plans a grand invasion of the alliance by way of the Phezzan Corridor. So begins an epic battle between Yang — who, despite surmising Reinhard's true intentions, must defend Iserlohn — and the Imperial Navy's peerless fighter, von Reuentahl.
---
As with the previous core lists, here are twenty Speculative Fiction Mysteries chosen entirely on the basis of merit and significance to the field [1]. No implication is intended that these are the only twenty books you should consider [2].
Persons unfamiliar with one or two of the works, congratulations! You're one of today's Ten Thousand!
1: There are two filtering rules:
Only one work per author per list
Any given work can appear on only one list
2: NO IMPLICATION IS INTENDED THAT THESE ARE THE ONLY TWENTY BOOKS YOU SHOULD CONSIDER [3].

3: See footnote two.

---
Once upon a time, Aveda Jupiter (aka Annie Chang) was demon-infested San Francisco's most beloved superheroine, a beacon of hope and strength and really awesome outfits. But all that changed the day she agreed to share the spotlight with her best friend and former assistant Evie Tanaka—who's now a badass, fire-wielding superheroine in her own right.

They were supposed to be a dynamic duo, but more and more, Aveda finds herself shoved into the sidekick role. Where, it must be said, she is not at all comfortable.

It doesn't help that Aveda's finally being forced to deal with fallout from her diva behavior—and the fact that she's been a less than stellar friend to Evie. Or that Scott Cameron—the man Aveda's loved for nearly a decade—is suddenly giving her the cold shoulder after what seemed to be some promising steps toward friendship. Or that the city has been demon-free for three months in the wake of Evie and Aveda's apocalypse-preventing battle against the evil forces of the Otherworld, leaving Aveda without the one thing she craves most in life: a mission.

All of this is causing Aveda's burning sense of heroic purpose—the thing that's guided her all these years—to falter.

In short, Aveda Jupiter is having an identity crisis.When Evie gets engaged and drafts Aveda as her maid-of-honor, Aveda finally sees a chance to reclaim her sense of self and sets out on a single-minded mission to make sure Evie has the most epic wedding ever. But when a mysterious, unseen supernatural evil rises up and starts attacking brides-to-be, Aveda must summon both her superheroine and best friend mojo to take down the enemy and make sure Evie's wedding goes off without a hitch—or see both her city and her most important friendship destroyed forever.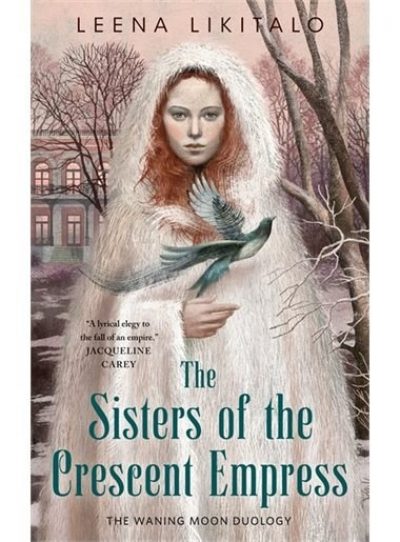 We all think we know how the story ends…

With the Crescent Empress dead, a civil war has torn the empire asunder. No one seems able to stop the ruthless Gagargi Prataslav. The five Daughters of the Moon are where he wants them to be, held captive in an isolated house in the far north.

Little Alina senses that the rooms that have fallen in disrepair have a sad tale to tell. Indeed, she soon meets two elderly ladies, the ghosts of the house's former inhabitants.

Merile finds the ghosts suspiciously friendly and too interested in her sisters. She resolves to uncover their agenda with the help of her two dogs.

Sibilia isn't terribly interested in her younger sisters' imaginary friends, for she has other concerns. If they don't leave the house by spring, she'll miss her debut. And while reading through the holy scriptures, she stumbles upon a mystery that reeks of power.

Elise struggles to come to terms with her relationship with Captain Janlav. Her former lover now serves the gagargi, and it's his duty to keep the daughters confined in the house. But if the opportunity were to arise, she might be able sway him into helping them flee.

Celestia is perfectly aware of the gagargi coming to claim her rather sooner than later. She's resolved to come up with a plan to keep her sisters safe at any cost. For she knows what tends to happen to the sisters of the Crescent Empress.
What if you learned your father was a thief? Would you follow in his footsteps, learn his 'trade'? If you were the only one who knew, would you keep his secret?

When Kia's dying father gives her a small leather pouch he's kept hidden for years, she's too grief-stricken to open it. Only later does she discover it contains a stunning Malemese diamond. The trouble is, it's a crime punishable by death for any non-Malemese to own one of these rare diamonds. The only way she can learn how her father came by such a priceless gem is to go to the distant planet of Malem - the last place in the universe Kia wants to be. But how will she find out where the diamond came from when no one can know that she has it? Can she trust Agatha, the strange Select who accompanies her, or handsome but mysterious Jumal, the youngMalemese who befriends her, with her deadly secret?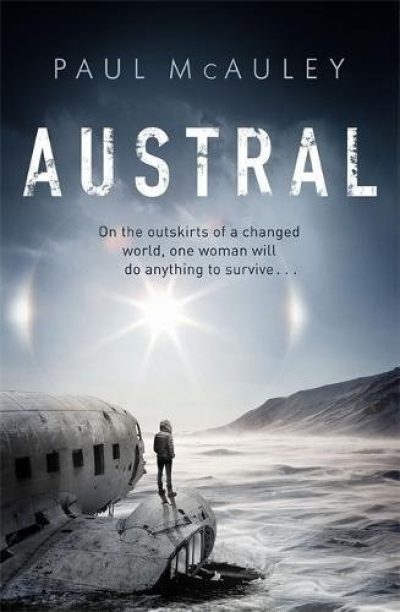 The great geoengineering projects have failed.

The world is still warming, sea levels are still rising, and the Antarctic Peninsula is home to Earth's newest nation, with life quickened by ecopoets spreading across valleys and fjords exposed by the retreat of the ice.

Austral Morales Ferrado, a child of the last generation of ecopoets, is a husky: an edited person adapted to the unforgiving climate of the far south, feared and despised by most of its population. She's been a convict, a corrections officer in a labour camp, and consort to a criminal, and now, out of desperation, she has committed the kidnapping of the century. But before she can collect the ransom and make a new life elsewhere, she must find a place of safety amongst the peninsula's forests and icy plateaus, and evade a criminal gang that has its own plans for the teenage girl she's taken hostage.

Blending the story of Austral's flight with the fractured history of her family and its role in the colonisation of Antarctica, Austral is a vivid portrayal of a treacherous new world created by climate change, and shaped by the betrayals and mistakes of the past
.
The powerful young wizard Sybel requires the company of no man. In her exquisite stone abode, she is attended by exotic, magical beasts: Riddle-master Cyrin the boar; the treasure-starved dragon Gyld; Gules the Lyon, tawny master of the Southern Deserts; Ter, the fiercely vengeful falcon; Moriah, feline Lady of the Night. To complete her menagerie, Sybel only desires the mysterious Liralen, which eludes even her strongest enchantments.

But Sybel's solitude is shattered when a desperate soldier arrives with an endangered child. Soon she will discover that the world of men is full of love, deceit, and the temptations of vast power.
A worldwide diaspora has left a quarter of a million people at the foot of a space station. Cultures collide in real life and virtual reality. Life is cheap, and data is cheaper. But at Central Station, humans and machines continue to adapt, thrive, and even evolve.
---
June
20 books read. 10 by women (50%), 8 by men (40%), 2 by NB (10%)

Works by POC: 5 (25%)

Year to Date

126 works reviewed. 68 by women (54%). 55 by men (44%). 3 by non-binary authors (2%).

Works by POC: 39.5 (31%)
And now, the meaningless table.
---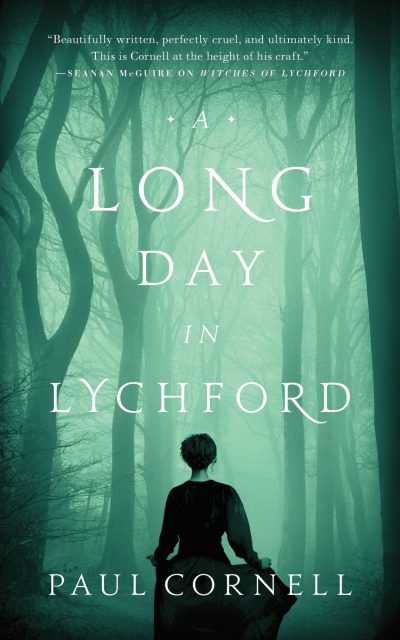 A Long Day in Lychford is the third book in Paul Cornell's increasingly popular Witches of Lychford series.

It's a period of turmoil in Britain, with the country's politicians electing to remove the

UK

from the European Union, despite ever-increasing evidence that the public no longer supports it. And the small town of Lychford is suffering.

But what can three rural witches do to guard against the unknown? And why are unwary hikers being led over the magical borders by their smartphones' mapping software? And is the immigration question really important enough to kill for?
Campbell finalist Sarah Gailey's hippo mayhem continues in Taste of Marrow, the sequel to rollicking adventure River of Teeth.

A few months ago, Winslow Houndstooth put together the damnedest crew of outlaws, assassins, cons, and saboteurs on either side of the Harriet for a history-changing caper. Together they conspired to blow the dam that choked the Mississippi and funnel the hordes of feral hippos contained within downriver, to finally give America back its greatest waterway.

Songs are sung of their exploits, many with a haunting refrain: "And not a soul escaped alive."

In the aftermath of the Harriet catastrophe, that crew has scattered to the winds. Some hunt the missing lovers they refuse to believe have died. Others band together to protect a precious infant and a peaceful future. All of them struggle with who they've become after a long life of theft, murder, deception, and general disinterest in the strictures of the law.
---
As with the previous core lists, here are twenty Problematic Speculative Fiction Works chosen entirely on the basis of merit and significance to the field 1 and in this case, the likelihood of encountering their avid fans. No implication is intended that these are the only twenty books you should consider or the only twenty books whose fans may some day corner you so they can expound at length on the virtues of these books.
The Heritage of Hastur by Marion Zimmer Bradley
Ecotopia by Ernest Callenbach
Naamah's Curse by Jacqueline Carey
White Tiger by Kylie Chan
Tripoint by C. J. Cherryh
Grunts by Mary Gentle
Farnham's Freehold by Robert A. Heinlein
Misspent Youth by Peter F. Hamilton
Touched by an Alien by Gini Koch
Sword Art Online: Aincrad by Reki Kawahara
The Storm Lord by Tanith Lee
The Sardonyx Net by Elizabeth A. Lynn
Tea with the Black Dragon by R. A. MacAvoy
The Ship Who Sang by Anne McCaffrey
Voodoo Planet by Andre Norton
Fantastic Beasts and Where to Find Them (film) by J. K. Rowling
The Sparrow by Mary Doria Russell
The Gate to Women's Country by Sheri S. Tepper
Blackout/All Clear by Connie Willis
13th Child by Patricia Wrede
Persons unfamiliar with one or two of the works, congratulations! You're one of today's Ten Thousand!
1: There are two filtering rules:
Only one work per author per list
Any given work can appear on only one list
---
What are the "bamboo"?

They are from China.

They look just like us.

They live by night.

They drink human lifeblood but otherwise keep their distance.

And every century, they grow white blooming flowers.

A boy name Kyo is saved from the precipice of death by Bamboo, a vampire born of the tall grasses. They start an enjoyable yet strange shared life together, Kyo and the gentle Bamboo. But for Bamboo, communication with a human being is the greatest sin.
---
Welcome to Alpha Complex! Welcome to the ranks of the Troubleshooters! Welcome to Paranoia!As a Troubleshooter, you are a member of Alpha Complex's most expendable elite force. Tasked with finding trouble and shooting it, you will be hunting mutants, terrorists, traitors, [

CLASSIFIED

], secret societies, renegade bots, and DAIVs, which are [

REDACTED

]. You'll save Alpha Complex from its greatest threat, unless you accidentally become Alpha Complex's greatest threat.

Completely rebuilt from the ground up, Paranoia is the classic

RPG

of a darkly humorous future, rebooted for a humorously dark present. All-new mechanics include a simple yet brilliant character-generation system, a bluffing-based card-driven combat system that encourages creativity, clever moves and lying, a special Computer Dice which means even the simplest interaction can become hilariously fatal, in-game

XP

point rewards, and more advice to GMs than you can shake a stick at. Three single-session adventures introduce you painlessly to the new mechanics and background, and are designed to be played straight out of the box.

Everything is the same but everything is different.

You look worried, citizen. Relax! It's still Paranoia. The year is still 214. You still have six clones and a laser pistol. The Computer is still your friend.
---
In a small New Jersey town, a lonely teen walking along a highway one autumn evening meets the boy of his dreams, a boy who happens to have died decades ago and haunts the road. Awkward crushes, both bitter and sweet, lead him to face youthful dreams and childish fears. With a cast of offbeat friends, antiques, and Ouija boards, Vintage offers readers a memorable blend of dark humor, chills and love.

Vintage was a finalist for the 2008 Andre Norton Award for best young adult speculative fiction by the Science Fiction and Fantasy Writers of America!
Demons Are Real. Riley Parra Plans to Give Them Hell.

No Man's Land isn't the kind of place you go after dark, even if you have a badge. But Detective Riley Parra was born there, and she refuses to surrender it to the drug dealers, killers and criminals who have made it their home. The case of a body stuffed into a drainage pipe leads her to discover that there is far more at stake than she ever imagined.

Reeling from the knowledge that angels and demons are at war in her city, Riley finds herself thrust into the role of champion for Heaven. Determined to stop the demons and be more than just a pawn for the angels, Riley does the only thing she knows how to do: she fights.


Dorothy Boone's attempt to help a friend leads her to an encounter with a deadly new rival. Trafalgar and Boone have been working together for a year, taking small commissions in order to learn how to work together. When a friend and colleague is committed to an asylum following a disastrous mission in the Mediterranean, Dorothy takes it upon herself to uncover the truth. What she finds is that her friend was close to the discovery of a lifetime: the remnants of a prehistoric civilization who might have been wiped out by the Biblical Flood. Trafalgar agrees to accompany her on an expedition to finish what her friend began, and soon they run afoul of a powerful enemy: Emmeline Potter, called Virago, is a treasure hunter who is also adept at magic and seeks riches to help fund a violent uprising. Dorothy and Trafalgar must race to defeat their unscrupulous opponent if they hope to preserve the site for future generations, but they soon discover Virago may be the least of their worries. The secrets of the past have ways of remaining hidden, and trying to uncover them may cost Dorothy her life.



A note to the Editor

Dear Henry,

I have been Simon Feximal's companion, assistant and chronicler for twenty years now, and during that time my Casebooks of Feximal the Ghost-Hunter have spread the reputation of this most accomplished of ghost-hunters far and wide.

You have asked me often for the tale of our first meeting, and how my association with Feximal came about. I have always declined, because it is a story too private to be truthfully recounted, and a memory too precious to be falsified. But none knows better than I that stories must be told.

So here is it, Henry, a full and accurate account of how I met Simon Feximal, which I shall leave with my solicitor to pass to you after my death.

I dare say it may not be quite what you expect.

Robert Caldwell
September 1914
Woman of Mystery

The world knows her as an actress and courtesan, the mistress of one of Napoleon's glittering inner circle, but Elza (aka Ida St Elme) is more than that. Only a few besides her beloved Michel know she is a secret agent in Napoleon's service, a confidential spy who works directly for the Emperor himself. Even fewer know that she is also a Companion, an old soul who has lived many lives and whose flashes of clairvoyance have occasionally given her the edge she needed to unravel an unfathomable mystery.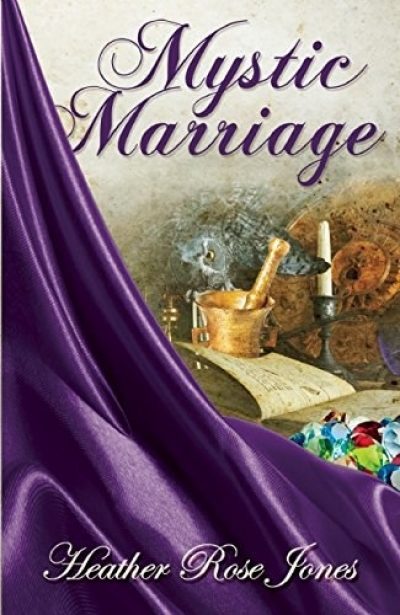 Antuniet Chazillen lost

everything the night her brother was executed. In exile, she swore that treason would not be the final chapter of the Chazillen legacy in Alpennia's history. A long-hidden book of alchemical secrets provides the first hope of success, but her return to the capital is haunted by an enemy who wants those secrets for himself.

Jeanne, Vicomtesse de Cherdillac is bored. The Rotenek season is flat, her latest lover has grown tediously jealous and her usual crowd of friends fails to amuse. When Antuniet turns up on her doorstep seeking patronage for her alchemy experiments, what begins as amusement turns to interest, then something deeper. But Antuniet's work draws danger that threatens even the crown of Alpennia.

The alchemy of precious gems throws two women into a crucible of adversity, but it is the alchemy of the human heart that transforms them both in this breathtaking follow-up to the widely acclaimed Daughter of Mystery.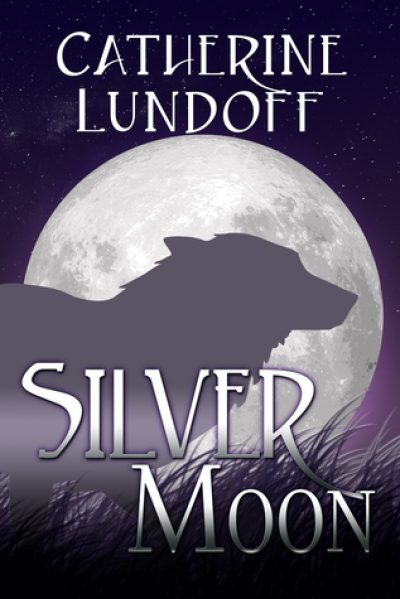 Becca Thornton,

divorced, middle-aged and trying to embrace a quiet life, discovers that there are still plenty of surprises to be had when her menopause kicks in with bonus lycanthropy. And she's not the only one. The seemingly peaceful and dull town of Wolf's Point has its own all-female werewolf pack and Becca has just become its newest member. But it's not all protecting Wolf's Point, midnight meetings at the Women's Club and monthly runs through the woods. There are werewolf hunters in town and now they've got Becca and the Wolf's Point Pack in their sights.

As if that wasn't enough, Becca's cute lesbian werewolf neighbor, Erin, is starting to haunt her dreams as well as her doorstep. What's a newbie werewolf to do, between the hot flashes and the unexpected physical transformations? Can Becca overcome her fears and help the werewolves defeat their greatest enemy?
Eleven tales of the queer fantastic by award-winning author Catherine Lundoff. A bookstore clerk goes on a quest for the Norns while a couple of mercenaries wake up to some big surprises at their favorite inn. Shakespeare's sister, Judith, forms an alliance with playwright Christopher Marlowe. A witch attempts the wrong love spell and a young prince meets an irresistible monster. Swordswomen, ghosts, the Queen of the Fay, the occasional gentleman of the evening and other unforgettable characters populate these stories rich and strange. Includes the Gaylactic Spectrum Award finalist "At the Roots of the World Tree" as well as several other stories not previously collected.


Megan Amazon's life was a

disaster: terrifying stalker ex, weird celebrity mom, you really don't wanna know. She decided to run, run far, run fast, run… to Wonder City.

Wonder City: where an eight-foot-tall woman could try to blend in and make a normal life in a city of superheroes and superzeroes. Where else could she meet up with a retired superhero with a brain-dead son and a daughter-in-law who could fall for Megan's new

BFF

Simon? Or almost accidentally kill a superhero noob like Nereid, who's just trying to pass her college classes and get into her supergroup, and really didn't intend to fall in love with her (provisional) teammate?

Everyone has their secrets. For some people, like the Ultimate and the Fat Lady, secrets are their stock in trade, while others don't know half the secrets they're carrying around. Megan thought her own secrets would be safe as long as she kept one-night-standing her way through the local queer scene, but sooner or later, everything will come out. And everyone will come into their own, whether they want to or not.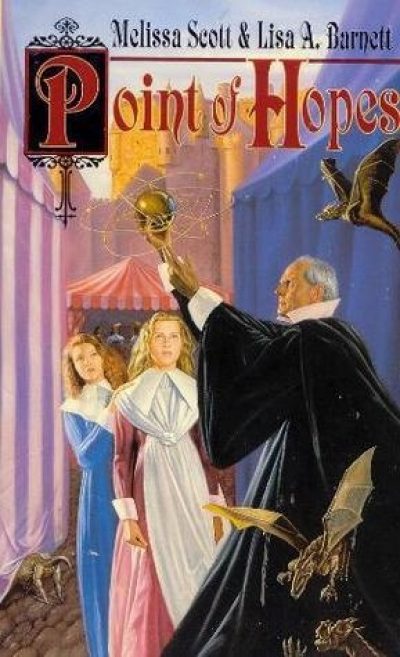 Nicholas Rathe is a pointsman, a watchman in the great city of Astreiant, the capital of the Kingdom of Chenedolle. It is the time of the annual trade fair, and the city is filled with travelers, and someone is stealing children. The populace is getting angry and frightened and is looking for someone to blame, especially some foreigner. Nicholas, in the midst of all this, must find the children and save the city

.


His practice newly

established, metaphysician Ned Mathey can't afford to turn away any clients. But the latest Londoner to seek Ned's magical aid gives him pause: Mr Edgar Nevett, an arrogant banker, is the father of the bully who made Ned's life hell at boarding school. Nevertheless, Ned accepts the commission to ensure the Nevett family silver bears no ancient or modern curses, and then prepares to banish the Nevett family to unpleasant memory again. Until Edgar Nevett is killed by an enchanted silver candlestick—one of the pieces Ned declared magically harmless.

Calling on his old school friend Julian Lynes—private detective and another victim of the younger Nevett—Ned races to solve the murder, clear the stain on his professional reputation, and lay to rest the ghosts of his past.

Assisted by Ned's able secretary Miss Frost, who has unexpected metaphysical skills of her own, Ned and Julian explore London's criminal underworld and sodomitical demimonde, uncover secrets and scandals, confront the unexpected murderer and the mysteries of their own relationship.

In Death by Silver veteran authors Melissa Scott and Amy Griswold introduce a Victorian London where magic works, influencing every aspect of civilized life, and two very appealing detectives.


"Ladies and Gentlemen: I give you the Kissing Booth Girl! Lips that beguile. Oh, I promise, the nearest thing to nuzzling an angel can be yours—today!—for a shiny round Seated Liberty I know you carry in your very pockets as I speak." But to mechanically-inclined Beni, is the ethereal girl who fell from the sky a wish come true or false hope for life beyond the confines of the odd carnival called home. Her story — as well as tales of an order of deep-sea diving nuns caring for a sunken chapel and a high school boy asked to prom by the only dead kid he's ever met — can be found in

A.C.

Wise's newest collection of the fantastical, the weird, the queer and the poignant.

---
As with the previous core lists, here are twenty Post-Apocalyptic Speculative Fiction Works chosen entirely on the basis of merit and significance to the field 1.
No implication is intended that these are the only twenty books you should consider.
Persons unfamiliar with one or two of the works, congratulations! You're one of today's Ten Thousand!
1: There are two filtering rules:
Only one work per author per list

Any given work can appear on only one list
---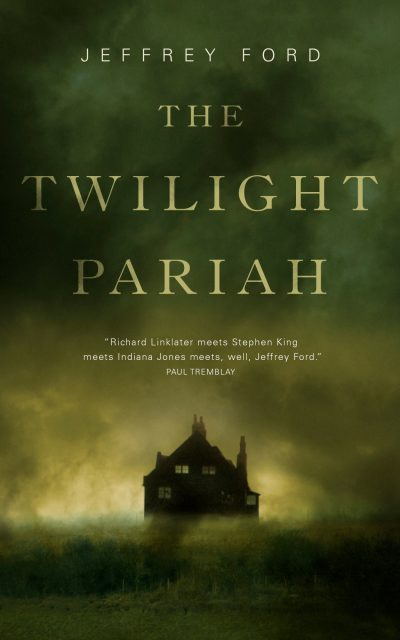 All Maggie, Russell, and Henry wanted out of their last college vacation was to get drunk and play archaeologist in an old house in the woods outside of town. When they excavate the mansion's outhouse they find way more than they bargained for: a sealed bottle filled with a red liquid, along with the bizarre skeleton of a horned child

Disturbing the skeleton throws each of their lives into a living hell. They feel followed wherever they go, their homes are ransacked by unknown intruders, and people they care about are brutally, horribly dismembered. The three friends awakened something, a creature that will stop at nothing to retrieve its child.
What would you sacrifice in the name of success? How much does an artist need to give up to create great art?

Imogen has grown up reading fairy tales about mothers who die and make way for cruel stepmothers. As a child, she used to lie in bed wishing that her life would become one of these tragic fairy tales because she couldn't imagine how a stepmother could be worse than her mother now.

As adults, Imogen and her sister Marin are accepted to an elite post-grad arts program—Imogen as a writer and Marin as a dancer. Soon enough, though, they realize that there's more to the school than meets the eye. Imogen might be living in the fairy tale she's dreamed about as a child, but it's one that will pit her against Marin if she decides to escape her past to find her heart's desire.
Where we love, we ruin…

Some families hand down wealth through generations; some hand down wisdom. Some families, whether they want to or not, hand down the secret burdens they carry and the dangerous debts they owe.

Lissa Nevsky's grandmother leaves her a big, empty house, and a legacy of magic: folk magic, old magic, brought with Baba when she fled the Gulag. In the wake of her passing, the Russian community of Toronto will depend on Lissa now, to give them their remedies and be their koldun'ia. But Lissa hasn't had time to learn everything Baba wanted to teach her—let alone the things Baba kept hidden.

Maksim Volkov's birth family is long dead, anything they bestowed on him long turned to dust. What Maksim carries now is a legacy of violence, and he does not have to die to pass it on. When Maksim feels his protective spell fail, he returns to the witch he rescued from the Gulag, only to find his spell has died along with the one who cast it. Without the spell, it is only a matter of time before Maksim's violent nature slips its leash and he infects someone else—if he hasn't done so already.

Nick Kaisaris is just a normal dude who likes to party. He doesn't worry about family drama. He doesn't have any secrets. All he wants is for things to stay like they are right now, tonight: Nick and his best buddy Jonathan, out on the town. Only Nick is on a collision course with Maksim Volkov, and what he takes away from this night is going to crack open Nick's nature until all of his worst self comes to light.

Lissa's legacy of magic might hold the key to Maksim's salvation, if she can unravel it in time. But it's a legacy that comes at a price. And Maksim might not want to be saved…
Born in Japan and raised as a human, Taiki is overwhelmed when he's brought back to the kingdom of Tai, where he's told he's a kirin. With little knowledge or guidance, he must trust his latent instincts to choose a king for the Kingdom of Tai from among dozens of men and women who seek the position. Will the frustrated Taiki, who can't even figure out how to transform into animal form, make the right choice? And more important, will he discover the kirin that lives within?




In a new Cold War between Earth and the colonies on Mars, when devastating weapons go missing, there's only one team you can call – the Outriders. A crack force of highly specialised super-soldiers, their clone bodies are near-immortal. When a fully-autonomous vessel with orbital strike capabilities goes missing, it's up to the Outriders to track the untrackable. But when the trail leads them to the influential Martian People's Collective Republic, the operation gets a lot more complicated…
No matter how far humanity comes, it can't escape its own worst impulses…

A new generation comes of age eighteen years after humanity arrived on the colony planet Gaia. Now threats from both within and outside their Trident threaten everything they've built. The discovery of an alien installation inside Gaia's moon, terrorist attacks and the kidnap of a man's daughter stretch the community to breaking point, but only two men stand a chance of solving all three mysteries before the makeshift planetary government shuts everything down.
Deep within the palace of the Mede emperor, in an alcove off the main room of his master's apartments,. Kamet minds his master's business and his own. Carefully keeping the accounts, and his own counsel, Kamet has accumulated a few possessions, a little money stored in the household's cashbox, and a significant amount of personal power. As a slave, his fate is tied to his master's. If Nahuseresh's fortunes improve, so will Kamet's, and Nahuseresh has been working diligently to promote his fortunes since the debacle in Attolia.

A soldier in the shadows offers escape, but Kamet won't sacrifice his ambition for a meager and unreliable freedom; not until a whispered warning of poison and murder destroys all of his carefully laid plans. When Kamet flees for his life, he leaves behind everything—his past, his identity, his meticulously crafted defenses—and finds himself woefully unprepared for the journey that lies ahead.

Pursued across rivers, wastelands, salt plains, snowcapped mountains, and storm-tossed seas, Kamet is dead set on regaining control of his future and protecting himself at any cost. Friendships—new and long-forgotten—beckon, lethal enemies circle, secrets accumulate, and the fragile hopes of the little kingdoms of Attolia, Eddis, and Sounis hang in the balance.
Kate Standish has been on the forest-world of Huginn less than a week and she's already pretty sure her new company murdered her boss. But the little town of mill workers and farmers is more worried about eco-terrorism and a series of attacks by the bizarre, sentient dogs of this planet, than a death most people would like to believe is an accident. That is, until Kate's investigation uncovers a conspiracy which threatens them all.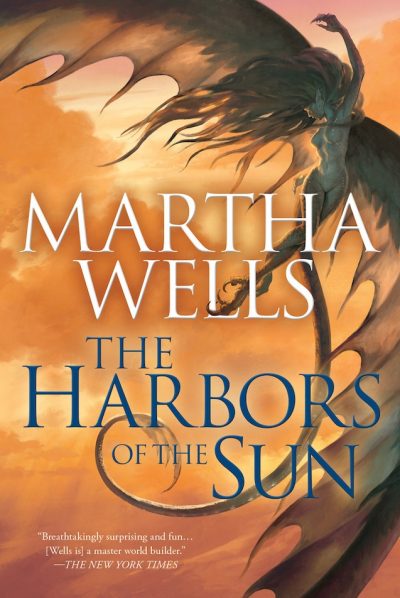 A former friend has betrayed the Raksura and their groundling companions, and now the survivors must race across the Three Worlds to rescue their kidnapped family members. When Moon and Stone are sent ahead to scout, they quickly encounter an unexpected and potentially deadly ally, and decide to disobey the queens and continue the search alone. Following in a wind-ship, Jade and Malachite make an unlikely alliance of their own, until word reaches them that the Fell are massing for an attack on the Reaches, and that forces of the powerful Empire of Kish are turning against the Raksura and their groundling comrades.

But there may be no time to stage a rescue, as the kidnapped Raksura discover that their captors are heading toward a mysterious destination with a stolen magical artifact that will cause more devastation for the Reaches than anything the lethal Fell can imagine. To stop them, the Raksura will have to take the ultimate risk and follow them into forbidden territory.

The Harbors of the Sun, from celebrated fantasy author Martha Wells, is the thrilling follow-up to The Edge of Worlds, and the conclusion of a new Three Worlds duology of strange lands, uncanny beings, dead cities, and ancient danger.
Mokoya and Akeha, the twin children of the Protector, were sold to the Grand Monastery as children. While Mokoya developed her strange prophetic gift, Akeha was always the one who could see the strings that moved adults to action. While his sister received visions of what would be, Akeha realized what could be. What's more, he saw the sickness at the heart of his mother's Protectorate.

A rebellion is growing. The Machinists discover new levers to move the world every day, while the Tensors fight to put them down and preserve the power of the state. Unwilling to continue to play a pawn in his mother's twisted schemes, Akeha leaves the Tensorate behind and falls in with the rebels. But every step Akeha takes towards the Machinists is a step away from his sister Mokoya. Can Akeha find peace without shattering the bond he shares with his twin sister?
Fallen prophet, master of the elements, and daughter of the supreme Protector, Sanao Mokoya has abandoned the life that once bound her. Once her visions shaped the lives of citizens across the land, but no matter what tragedy Mokoya foresaw, she could never reshape the future. Broken by the loss of her young daughter, she now hunts deadly, sky-obscuring naga in the harsh outer reaches of the kingdom with packs of dinosaurs at her side, far from everything she used to love.On the trail of a massive naga that threatens the rebellious mining city of Bataanar, Mokoya meets the mysterious and alluring Rider. But all is not as it seems: the beast they both hunt harbors a secret that could ignite war throughout the Protectorate. As she is drawn into a conspiracy of magic and betrayal, Mokoya must come to terms with her extraordinary and dangerous gifts, or risk losing the little she has left to hold dear.
---