The Homeward Bounders — Diana Wynne Jones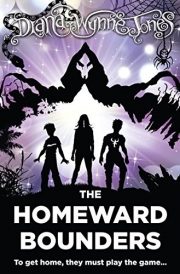 1981's The Homeward Bounders is a standalone science fantasy novel by Diana Wynne Jones.
Protagonist Jamie's unremarkable life ended the day he stumbled across Them playing games with human destiny. Luckily for Jamie, the rules of the game include provisions for pieces who know too much, as Jamie does. Jamie was discarded from the game, consigned to wander between realities as a Bounder until he could find his way back home.
---
Special Requests
Archer's Goon — Diana Wynne Jones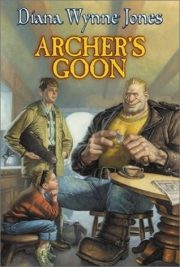 In Diana Wynne Jones' 1984 standalone novel Archer's Goon, thirteen-year-old Howard Sykes returns home to discover a stranger in his home. Rather alarmingly, it's a very large stranger, the very goon of the title, and he's not going anywhere until Howard's father Quentin delivers the two thousand he owes someone named Archer.
---