A Natural History of Dragons: A Memoir by Lady Trent — Marie Brennan
Lady Trent, book 1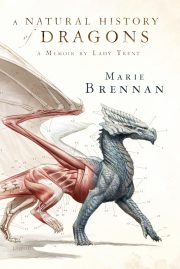 2013's A Natural History of Dragons: A Memoir by Lady Trent is the first volume in Marie Brennan's Lady Trent series.
Scirland is not known for encouraging the intellectual interests of its women — not even its high-born women. Isabella, the future Lady Trent, is one of the determined few who prevailed despite all the pressures to focus on the lady-like pursuits she finds boring beyond words.
Why focus on tedious social gatherings when she lives in a world full of natural wonders like dragons?

---
Special Requests
Lightning in the Blood — Marie Brennan
Books of the Varekai, book 2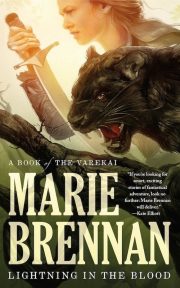 2017's Lightning in the Blood is the second in Marie Brennan's Books of the Varekai series.
At the end of Cold-Forged Flame, Ree set out to help her new friend Aadet overthrow the tyrant of Solaine. With the tyrant deposed and rightful heir Enkettsivaane in power, that leaves the question of what to do with Ree, who is an archon, a being of great power. A useful ally, yes, but a dangerous next-door neighbour.
Every archon must follow its nature. Providentially for Enkettsivaane, Ree's nature provides a solution that will keep his hands clean. Ree's wanderlust compels her towards Solaine's border, towards new lands and new adventures.
She very nearly makes it out of Solaine.
---
Miscellaneous Reviews
Cold-Forged Flame — Marie Brennan
Varekai, book 1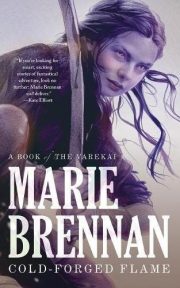 2016's Cold-Forged Flame is the first story in Marie Brennan's Varekai series.
Called up out of shadows, without memory or even a remembered name, the swordswoman is magically bound to carry out a quest using methods that are unclear, for a purpose that is not explained. All she knows is that she must somehow collect blood from the cauldron of the Lhian. Whoever or whatever the Lhian might be.
One final detail she learns: most of the people who try to win a prize from the Lhian never return.

---