Cross Fire — Fonda Lee
Exo, book 2
2018's Cross Fire is the second volume in Fonda Lee's Exo series.
While the crisis in the previous novel was successfully handled, that did not bring Donovan Reyes's father back to life, nor did it resolve the fundamental problem of how to reconcile the Commonwealth's strategic goals with Earth's defensive needs. Earth is, after all, merely one of a great many worlds in the Mur Erzen Commonwealth and not a particular rich one. Defending it from the Rii could prove expensive.
The zhree who invaded Earth have a simple, economically justifiable plan: abandon the Earth to their rapacious cousins.

---
Military Speculative Fiction That Doesn't Suck
Freeport — Maldoror_Chant

Maldoror_Chant's 2017 Freeport is a fanfic set in the world of Mobile Suit Gundam Wing.
The grand conflict in MSGW is over. The heroic terrorist protagonists of MSGW now must find new roles for themselves, preferably roles that do not leave a swath of death and property destruction in their wake.
Chang Wufei's solution is to become a cop. He is dispatched to problem spot after problem spot, by a federation government striving endlessly to keep discord from boiling over into open chaos. Intrepid, uninhibited by petty bureaucratic rules, Wufei lives on a knife edge: he must be useful enough that he will not be cashiered for his frequent use of excessive force.
Assigned to bring a hitman known only as Carver to justice, Wufei recruits his old ally Duo. Duo has become a borderline criminal who operates out of the colony of Freeport — which is Carver's last known destination. Wufei hopes that Duo's connections will allow Wufei to nab Carver.

---
Special Requests
Spartan Planet — A. Bertram Chandler
John Grimes, book 5
1968's Spartan Planet is the fifth book in A. Bertram Chandler's John Grimes series.
Policeman Brasidus and his fellow Spartans are quite familiar with human history. Men originated on Sparta. Like all the other animals on Sparta, men reproduce by budding, although medical technology has freed men from this unpleasant method of reproduction. Sparta's society has been strictly regimented since the earliest days, because that's the best way of doing things.
Although Sparta has very little use for advanced technology (which would only take jobs from the helots), there is a single extra-Spartan colony, Latterhaven. It was settled by rebels who maintain a monopoly on starflight. Not that it really matters, since the entirety of Sparta's annual trade fits into two cargo ships, Latterhaven Hera and Latterhaven Venus. Aside from Sparta and Latterhaven, there are no other inhabited worlds and no races aside from Man.
A lot of what Brasidus and his fellow Spartans know is untrue.
---
Because My Tears Are Delicious To You
The Sea Watch — Adrian Tchaikovsky
Shadows of the Apt, book 6
2011's The Sea Watch is the sixth volume in Adrian Tchaikovsky's Shadows of the Apt.
In the midst of a contentious election, Stenwald Maker is alarmed to discover that his niece Cheerwell has chosen not to return to Collegium following the Khanaphes expedition. Worse yet, the ambassadors from the ant city-state of Vek see ill intent in the fact that Collegium has also received envoys from the ant city-state of Tsen. Of all possible enemies, ants feel the direst hate for other ants.
With so much going on, Stenwald discounts Master Failwright's complaints about his shipping losses. Mere alarmism, he thinks. He is making a big mistake…

---
A Dozen by Tchaikovsky
The Empire of Corpses — Ryoutarou Makihara
The 2015 anime The Empire of Corpses is director Ryoutarou Makihara's adaptation of a 2012 steampunk novel by Toh EnJoe1 and Project Itoh.
Victor Frankenstein taught the world how to re-animate the dead. But one crucial component of Frankenstein's research was lost: the art of imbuing the reanimated dead with an actual soul. Others may call the dead back to life, but none will be able to replicate the will and soul of the One, Frankenstein's first creation. No matter: necroware suffices to restore a semblance of life to the dead, a semblance that sentences them to unpaid labour under the direction of the living.
Doctor John Watson is determined to rediscover the lost method of soul restoration. He is so determined that he persists in his researches even though they are illegal: reanimation is a closely held state secret. He succeeds in resurrecting a dead friend, but fails to restore his soul. The reanimated man is an empty shell, which Watson nicknames Friday.
The British Empire is adept at dealing with amateurs like Watson. Soon after Friday is reanimated, Watson is arrested. M, head of the Secret Service, offers Watson a choice: a lengthy prison term or service as a British agent overseas, there to use his recherché talent in the interests of the empire. Watson takes the second option.
---
Translation
A Natural History of Dragons: A Memoir by Lady Trent — Marie Brennan
Lady Trent, book 1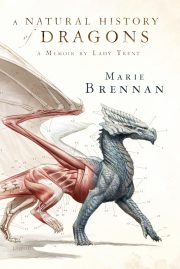 2013's A Natural History of Dragons: A Memoir by Lady Trent is the first volume in Marie Brennan's Lady Trent series.
Scirland is not known for encouraging the intellectual interests of its women — not even its high-born women. Isabella, the future Lady Trent, is one of the determined few who prevailed despite all the pressures to focus on the lady-like pursuits she finds boring beyond words.
Why focus on tedious social gatherings when she lives in a world full of natural wonders like dragons?

---
Special Requests
Rob Boffard's 2018 Adrift is a standalone SF adventure.
Sigma Station began as a helium three mining station. Its spectacular view of the Horse Head Nebula transformed it into a tourist destination. Now it has been slated to play a crucial role in interstellar relations.
Not a role that most of the station's inhabitants will survive to appreciate, mind you.
[spoiler warning]
---
Miscellaneous Reviews
Analog Science Fiction/Science Fact, June 1977 — Ben Bova
I have excoriated Ben Bova's fiction in the past, but I have nothing but admiration for his work as editor for Analog. While Disco-Era Analog might seem a bit stodgy to modern eyes, at the time Bova was a breath of fresh air. Rather than settle for being a second-rate Campbell, he did his best to be a first-rate Bova. He recruited new authors, many of whom differed (excitingly) from Analog's Old Guard. He also bought more stories by women than did his predecessor1. While some old guard objected to Bova's direction, enough readers enjoyed it to give him a remarkable six Best Editor Hugo Awards, as well as one nomination for the same category.
It seems unlikely Campbell would have had a Special Women's Issue. Bova did: Analog, June 1977.

---
Because My Tears Are Delicious To You
A Sudden Wild Magic — Diana Wynne Jones
1992's A Sudden Wild Magic is a standalone fantasy novel by Diana Wynne Jones.
For centuries, Britain has been secretly protected by the Ring, a cabal of powerful magicians. Or so the Ring believed. Much to his alarm, Mark Lister, master of magic and computer sciences, discovers that the Ring, Britain, and the entire world are pawns in a larger game.

---
Twelve by Diana Wynne Jones
Makoto Yukimura
Planetes Omnibus, book 1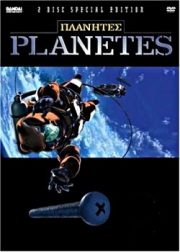 2015's Planetes Omnibus Volume 1 collects the Yuki Johnson translation of Phases 1 to 12 of Makoto Yukimura's near-future hard-SF manga, Planetes. The Japanese original first saw print between 1999 and 2003.
By the last quarter of the 21st century, humanity's glorious space ventures include crewed facilities in orbit, the Moon, and beyond. Gone, the energy concerns of the old days. Lunar helium three1 provides all the cheap energy humanity needs, at least for the moment. It's a wonderful shiny future in which humans can engage in all manner of exotic occupations.
Hachirota "Hachimaki" Hoshino is a garbage collector.

---
Translation
The Nearest Fire — Cherry Wilder
Torin, book 2
1980's The Nearest Fire is the second volume in Cherry Wilder's Torin series.
Yolo Harn is principled and inflexible. Her righteous fury leads to an angry assault, a crime Yolo will regret for the rest of her life. Regardless of her motivation, assault is assault. Nothing for it but to send her off to prison.
Offered a poisoned amnesty, one that would trade a jail term for lifelong vassalage, Yolo sticks to her principles and declines the offer. Affronted, officials send Yolo away, to serve out her term in distant Itsik, the worst prison colony on Torin.
That act of spite places Torin's destiny in Yolo's hands.

---
Miscellaneous Reviews
Daughter of the Lilies — Meg Syverud & Jessica "Yoko" Weaver
Daughter of the Lilies is an ongoing webcomic. Meg Syverud writes and draws the comic, assisted by colourist Jessica "Yoko" Weaver (aka Nytrinhia).
Given her druthers, masked mage Thistle prefers to perform beneficial magic: healing, plant growth, and entertaining illusions. As one of the members of Orc mercenary Orrig's little troupe, she is valued for her lethal spells. Not the life she'd prefer, but one that circumstances have forced on her.

---
Special Requests
Galaxy Magazine, April 1977 —
When I first encountered Galaxy Magazine (I had picked up the April 1977 issue on a whim1) it was only three years away from its final issue2. Of course I had no idea that it was doomed, nor that the issue I selected was the product of something of a renaissance for the magazine, thanks to editor Jim Baen. That first encounter was satisfying enough that I bought newsstand copies until the demise of the magazine made that impossible.
How does the issue stand up two generations later?

---
Because My Tears Are Delicious To You
Kitty Raises Hell — Carrie Vaughn
Kitty Norville, book 6
2009's Kitty Raises Hell is the sixth book in Carrie Vaughn's Kitty Norville series.
Werewolves Kitty and Ben not only survived a Las Vegas' infestation of cultists (as recounted in the previous volume in the series), they even managed to find a minister to marry them. Having succeeded in their main goal, the newlyweds return to Denver, determined to put Las Vegas and its monsters behind them.
Las Vegas' monsters are unwilling to return the favour.

---
A Variety of Vaughns
Revenant Gun — Yoon Ha Lee
Machineries of Empires, book 3
2018's Revenant Gun is the third volume in Yoon Ha Lee's Machineries of Empire trilogy.
Seventeen-year-old Shuos Jedao wakes to discover he is actually over four centuries old. Most of his memories have been stolen by the enemy. Despite having few conscious memories of military experience, he is expected to command a vast military in a war over the fundamental rules of existence.

---
Space Opera That Doesn't Suck
Skeen's Leap — Jo Clayton
Skeen, book 1
1986's Skeen's Leap is the first volume in Jo Clayton's Skeen trilogy.
Skeen is her own creation, from her name to her career as a star-faring grave robber, looting the relics of ancient civilizations for her own enrichment. It's a heartwarming tale of personal re-invention.
Or it was, until Skeen's lover Tibo stole her starship and marooned Skeen on Kildun Aalda. Although the authorities do not know who Skeen really is, it's only a matter of time before she ends up in prison or dead.
Happily, there is a third option.

---
Special Requests
Winter Tide — Ruthanna Emrys
Innsmouth Legacy, book 1
2017's Winter Tide is the first volume in Ruthanna Emrys's Innsmouth Legacy series.
The American government's ample experience at rounding up and exterminating unwanted indigenous populations was evident in 1928, in the campaign against the Deep Ones. The government swept up the entire population of Innsmouth, consigning the unlucky inhabitants to incarceration and eventual execution in a desert concentration camp. By the time Japanese internees began to arrive in the 1940s, just two Deep Ones were left: Aphra and Caleb March.
Inadvertently freed with the Japanese internees at the end of the war, Aphra and Caleb prefer to avoid contact with the authorities who targeted their race for extermination. How unexpected, therefore, for the former génocidaires to reach out to Aphra for help.

---
Miscellaneous Reviews
Star Wars: From the Adventures of Luke Skywalker — Alan Dean Foster & George Lucas
1976's Star Wars: From the Adventures of Luke Skywalker is Alan Dean Foster's (uncredited) novelization of the initial script for George Lucas' Star Wars: A New Hope. (Not called that at the time of first release, as y'all no doubt know.)
Former Senator Palpatine's quest to make the galaxy great again has transformed a troubled republic into a brutal autocracy. Here and there, out-numbered rebels are trying to resist oppression. All very sad, but what does it have to do with farmboy Luke Skywalker, stuck on backward desert world Tatooine?

---
Because My Tears Are Delicious To You
Ethan of Athos — Lois McMaster Bujold

1986's Ethan of Athos is a standalone SF novel, set in the same universe and time as the Cordelia and Miles Vorkosigan novels. Ethan shares one character with the Miles books, but is otherwise independent.
Settled by misogynist religious fanatics centuries earlier, Athos is an isolationist world populated entirely by men. Happily for the he-man woman-haters of Athos, reproductive technology in the form of uterine replicators has allowed Athosians to perpetuate themselves.
Permitted, past-tense.

---
18
May
2018
/ 12 Comments
A Bunch of Bujolds
ONE & Yusuke Murata
One Punch Man, book 1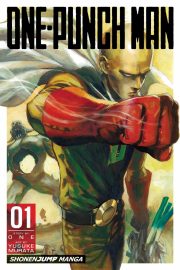 One-Punch Man Volume One collects Punches 1 through 8 of ONE and Yusuke Murata's ongoing manga.
Salaryman turned superhero Saitama wrestles every day with a terrible burden.

---
Translation
Just One Damned Thing After Another — Jodi Taylor
The Chronicles of St. Mary's, book 1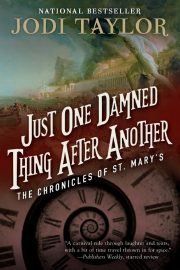 2013's Just One Damned Thing After Another is the first volume in Jodi Taylor's The Chronicles of St Mary's.
Academic achievement offered teenaged Madelaine Maxwell an escape from her horrific homelife. Her credentials as a historian prompted an offer of something even better: time travel.

---
Miscellaneous Reviews
The Dolphins of Altair — Margaret St. Clair
1967's The Dolphins of Altair is an SF novel by Margaret St. Clair.
Fed up with brutal exploitation, the dolphins of Earth take a desperate step. They reach out telepathically to their oppressors. Three humans prove sympathetic: Secretary Madeline Paxton, dock worker Sven Erikson, a former soldier, and Navy psychiatrist Dr. Edward Lawrence.

---
Miscellaneous Reviews
Dancers of Arun — Elizabeth A. Lynn
Chronicles of Tornor, book 2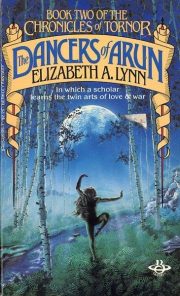 1979's The Dancers of Arun is the second volume in Elizabeth A. Lynn's Chronicles of Tornor.
Morven, Lord of Tornor, was obliged by custom to give his orphaned nephew Kerris a place within his household. Thanks to Kerris' missing right arm, lopped off by a raider when Kerris was a child, that place can never be that of a proper warrior. But the otherwise useless young man does have a talent for letters. The Keep needs its scribes, even if it does not think much of them.
Orphan he may be, but Kerris is not utterly lacking in immediate family members. After years of silence, Kerris' older brother Kel arrives to take Kerris south with him — that is, if that's what Kerris would like. Having little to tie him to rustic Tornor, Kerris chooses to go south.

---
Because My Tears Are Delicious To You
The Scarab Path — Adrian Tchaikovsky
Shadows of the Apt, book 5
2010's The Scarab Path is the fifth volume in Adrian Tchaikovsky's Shadows of the Apt series.
To Collegium's scholars, Khanaphes is a distant enigma. Like Collegium, Khanaphes is a Beetle city. Unlike Collegium and the other Beetle communities of the Lowlands, Khanaphes is oddly backward. It seems to be an ancient city immune to historical processes.
Cheerwell "Che" Maker has a hypothesis. Perhaps Khanaphes' Beetles are Inapts, magical adepts blind to machinery. Cheerwell knows from bitter experience that this is possible, because she is just such an Inapt Beetle. Opening her mind to dangerous dark forces came at a cost: her ability to comprehend even simple mechanical devices.
Still, a chance to improve her magical skills cannot be passed up. She decides to join Collegium's expedition to Khanaphes.
Collegium's second expedition, that is.

---
A Dozen by Tchaikovsky
Rogue Protocol — Martha Wells
Murderbot Diaries, book 3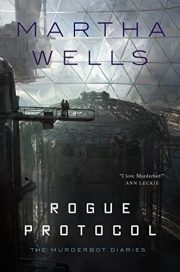 2018's Rogue Protocol is the third book in Martha Wells' Murderbot Diaries series.
Frustrated with the progress of the case against the GrayCris Corporation (more exactly, the lack thereof), rogue SecUnit (self-designated Murderbot) reluctantly heads off to find damning evidence on GrayCris.
Which brings us to certain events in the Milu System.

---