Spirit Hunters — Ellen Oh
Spirit Hunter, book 1
Ellen Oh's Spirit Hunters is the first volume in her middle grade Spirit Hunter series.
Grade-seven student Harper Raine is coping with an unwanted move to a spooky mansion in Washington, DC. If that were not stressful enough, she has a mysterious past about which her parents are mum and an older sister who blames Harper for all that is wrong in the world. At least her four-year-old brother Michael likes Harper.
Back to the spooky mansion thing….
---
Doing What the WFC Cannot Do
Rebel Seoul — Axie Oh
Rebel Seoul, book 1
Axie Oh's 2017 young adult dystopian thriller Rebel Seoul is the first volume in Oh's Rebel Seoul series.
Abandoned in Neo Seoul's slums by his parents, student Lee Jaewon has clawed his way out of the gangs and into borderline respectability. Only a single test lies between Jaewon and a decent career. Unfortunately for Jaewon, it's not an easy test and failure means death.
---
Doing What the WFC Cannot Do
Contingency Plans for the Apocalypse And Other Possible Situations — S. B. Divya
S. B. Divya's 2019 Contingency Plans for the Apocalypse And Other Possible Situations is a single-author collection of short science fiction and fantasy works. It includes the Nebula Award nominee "Runtime."
---
Doing What the WFC Cannot Do
The Dragon that Flew out of the Sun: Stories of the Xuya Universe — Aliette de Bodard

Aliette de Bodard's 2017 The Dragon that Flew out of the Sun: Stories of the Xuya Universe collects three stories set in her alternate-future Xuya universe.
---
Doing What the WFC Cannot Do
Fiyah Summer 2019 — Troy L. Wiggins & DaVaun Sanders
Fiyah Summer 2019 is the eleventh issue of the Magazine of Black Speculative Fiction. The cover credits Troy L. Wiggins and DaVaun Sanders, but the full masthead is:
Executive Editors: Troy L. Wiggins + DaVaun Sanders + Brandon O'Brien
Acquiring Editors: Brent Lambert + Danny Lore + Kaleb Russell + Eboni J. Dunbar
Art Direction + Layout: LeKesha Lewis
Cover Artwork by Seth Brown
Fiyah often has themed issues. This issue is an exception to that rule.
---
Doing What the WFC Cannot Do
The Belles — Dhonielle Clayton
The Belles, book 1
2018's The Belles is the first book in Dhonielle Clayton's The Belles secondary-world fantasy series.
Orléans is a hermit monarchy, isolated from the rest of the world. The autocratic Queen Celeste Elisabeth the Third rules with a heavy hand: harsh penalties for the disobedient and lavish rewards for the faithful.
Camellia Beauregard is a Belle, gifted with the magical power to change bodies at will. Belles control beauty in appearance-obsessed Orléans and the Queen controls the Belles.
Sixteen-year-old Camellia, fresh out of training, is desperate to be named the Queen's favourite. But she hasn't been desperate enough to follow the rules set out for Belles and her sister Amber becomes the new favorite.
Camellia is bitterly disappointed. There are, as Camellia will soon learn, far worse things in Orléans than disappointment.
---
Doing What the WFC Cannot Do
Gods of Jade and Shadow — Silvia Moreno-Garcia
Silvia Moreno-Garcia's 2019 Gods of Jade and Shadow is a standalone fantasy novel.
Bitter old Cirilo Layva is a very big frog in the extremely small pond of Uukumil. The Layvas are the family of consequence in the backwater Yucatan town. Cirilo's worthless grandson Martin revels in his high status and does nothing to deserve it.
Eighteen-year-old Casiopea Tun is less fortunate. She is a Layva, but her mother married against Cirilo's wishes. Now Casiopea is poor, orphaned, grudgingly tolerated relative. She's family enough to live on the family estate, but so low status that she is basically an unpaid servant.
Casiopea tolerates her circumstances because she has been told that Cirilo's will gives her a bequest of one thousand pesos, which would be enough for to start a good life elsewhere. Cirilo dies and Martin gleefully informs her that the bequest was a lie. She will get nothing.
Casiopea decides to take matters into her own hands. She breaks into her grandfather's locked chest, hoping to find something she can use or sell. No luck there. She does, however, find an imprisoned god.
---
Doing What the WFC Cannot Do
The Ascent to Godhood — JY Yang
Tensorate, book 4
2019's The Ascent to Godhood is the fourth entry in JY Yang's Tensorate series.
Lady Han was the Protector's greatest enemy. Once she was the Protector's firmest ally Now that the Protector Hekate is finally dead after a half-century of tyranny, Lady Han tells the story of her transformation.
It begins in a small village.
---
Doing What the WFC Cannot Do
2017's Get Out was Jordan Peele's directorial debut. The cast includes Daniel Kaluuya, Allison Williams, Lil Rel Howery, Bradley Whitford, Caleb Landry Jones, Stephen Root, and Catherine Keener.
Photographer Chris Washington (Kaluuya) reluctantly faces a romantic rite of passage: accompanying his girlfriend Rose Armitage (Williams) to a family get-together. What would be stressful in any circumstances is even more so in this case, because Chris is African-American while Rose is white.
Rose assures Chris that her family is not racist but still, any number of unpleasant surprises may await Chris. And do.
---
Doing What the WFC Cannot Do
The Reader — Traci Chee
Sea of Ink and Gold, book 1
Traci Chee's 2016 The Reader is the first volume in her Sea of Ink and Gold series.
Sefia and her aunt Nin have been on the run ever since Sefia's father was brutally murdered. Now, thanks to Sefia's failed attempt at stealing a bandana, what had been a safe refuge is a refuge no longer. Someone may have recognized Nin and that means the pair have to flee. On their trail: killers seeking to recover a precious item stolen by Sefia's parents.
The precious treasure is a book, whatever a book might be.
---
Doing What the WFC Cannot Do
Jade War — Fonda Lee
Green Bone Saga, book 2
Jade War is the second volume in Fonda Lee's ongoing Green Bone Saga.
Ayt Mada has a simple dream: unify all of Kekon's clans under her benevolent rule, the better to protect Kekon's interests in a world filled with powerful, empires. The No Peak clan refuses to submit to Ayt's Mountain Clan, so it must be destroyed for the greater good.
No Peak's Pillar (leader) Kaul Lan had all the skills that might ensure No Peak's survival in the face of the Mountain Clan's aggression. Alas for No Peak, Lan was murdered, leaving the clan with Lan's intemperate brother Hilo as leader. Hilo prefers direct, brutal methods. No Peak's survival depends on Hilo growing into his unwanted role.
---
Doing What the WFC Cannot Do
Lee Narae
Bloody Sweet, book 1
Bloody Sweet, Volume One, collects an astounding number of installments of this Lee Narae webtoon.
Shin Naerim's mother performs a valuable, if unconventional, public service: she is a moodang, a Korean shaman. Shin Naerim also provides a valuable public service: she is a meek victim whom her classmates can torment without any fear of repercussions.
---
Doing What the WFC Cannot Do
Not Your Sidekick — C. B. Lee
Sidekick Squad, book 1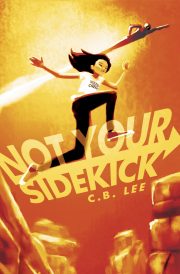 2016's Not Your Sidekick is the first of C. B. Lee's Sidekick Squad series.
A superflare activated the metagene possessed by a minute fraction of humanity, granting them superhuman powers.
World War III nearly made that development irrelevant. Nearly. Despite humanity's best efforts at removing itself from the board, humans and civilization survived. Life in the North American Collective may all be a bit regimented, but for Jessica Tran it is the only life she knows.
Her hometown Andover may be in backwater Nevada, but it is one of the lucky few to have resident superheroes, Smasher and Shockwave (who just happen to be Jessica's parents). Too bad that the town also has resident supervillains, Master and Mistress Mischief.
---
Doing What the WFC Cannot Do
Unsung Heroine — Sarah Kuhn
2019's Unsung Heroine is a side-story in Sarah Kuhn's Heroine series.
Lucy Valdez is a multi-competent person. She's adept at hand-to-hand fighting; she's a karaoke queen at a local hot-spot, the Gutter. She's been a sweetheart to half of the city's lesbian community. Yet one challenge eludes her: how to win the heart of Rose Rorick (which includes keeping said heart once Rose learns what the real Lucy is like).
Lucy's cunning gambits to present Rose with an acceptable version of Lucy have left Lucy firmly friend-zoned. Happily, Lucy has a zany scheme to solve the problem: fix up her unattainable crush with someone else. Once Rose is partnered, perhaps Lucy's obsession will fade.
---
Doing What the WFC Cannot Do
The Girl From The Well — Rin Chupeco
Rin Chupeco's 2014 The Girl From the Well is a horror novel.
In the centuries since her lord betrayed and murdered her, Okiku has never found the peace that would allow her to leave this mundane world. She cannot take revenge on the men who tossed her down a well; they're all dead. Consumed by a fury she can never slake, Okiku has turned her anger in another direction. She wanders the Earth, killing those who murder children.
---
Doing What the WFC Cannot Do
The Ghost Bride — Yangsze Choo
Yangsze Choo's 2013 The Ghost Bride is a standalone novel of the supernatural.
Li Lan is the only child of a respectable Chinese family in colonial Malaysia. When the novel takes place, the British control Malacca (having taken it from the Dutch, who in turn had taken it from Portugal). The region's colonial rulers are a fact of life, but one that is of little relevance to Li Lan's daily life.
That life is difficult. Her mother died of smallpox. Her father survived, but with scars, inside and out. He has retreated to his study, where he smokes opium and engages in aimless scholarly pursuits. He is squandering the family fortune.
Li Lan, as the child of a well-to-do family, should have been financially secure; her family should be attempting to arrange a marriage with a young man of good family. She is neither secure nor betrothed. When her father does entertain a marriage offer, the groom is problematic. Lim Tian Ching is a scion of the well-to-do Lim family. It's just that he's dead.
---
Doing What the WFC Cannot Do
Ling Ma's 2018 Severance is a standalone post-apocalyptic novel.
Born in China, raised by her immigrant parents in the USA, Candice Chen found a rewarding tolerable niche for herself as an office drone at Specta, packaging expensive bibles for the religious book market. It's an empty, meaningless life, but then, Candice is no worse off than most workers.
Cue the zombie apocalypse.
---
Doing What the WFC Cannot Do
Lisa M. Bradley's 2019 debut novel Exile is a standalone near-future novel.
Leaking chemicals have affected the inhabitants of a previously unremarkable Texan town. Impulse controls have been shredded; psychosis and violence are rampant. The federal government's response? Quarantine the community (now renamed Exile) and supply necessities. Exiles can only leave town if they can demonstrate that they are 4-S: strong, smart, sane, and sterile.
Protagonist Heidi Palermo is determined to leave. She's 3-S: strong, smart, and sterile. As for sanity … compared to the rest of her family she's sane. That's not sane enough for the government.
---
Doing What the WFC Cannot Do
Forest of a Thousand Lanterns — Julie C. Dao
Rise of the Empress , book 1
2017's Forest of a Thousand Lanterns is the first volume in Julie C. Dao's Rise of the Empress series.
Xifeng has been raised from birth to marry Emperor Jun. It is a lofty ambition (very much so given that Xifeng is a poor orphan) but it is not entirely unreasonable. Xifeng's abusive aunt Guma claims to possess magical powers; she insists that one day Xifeng will be great and powerful. Also, Xifeng is an unparalleled beauty, which should smooth her rise to empress .
Tired of Guma's beatings, Xifeng flees with Wei, a young soldier who is utterly besotted with Xifeng. Alas for Wei, she is not besotted with Wei. Xifeng has a plan. A plan that involves the emperor.
---
Doing What the WFC Cannot Do
The Girl From Everywhere — Heidi Heilig
The Girl From Everywhere, book 1
2016's The Girl From Everywhere is the first volume in Heidi Heilig's YA time-travel series, The Girl From Everywhere.
Sixteen-year-old Nix Song has seen more of the world than most people. She has spent most of her life on her father's ship, the Temptation, sailing the seven seas … and the timestream. Her father, Slate, is a Navigator. His special powers mean that all of recorded history is within reach.
There is of course a catch.
---
Doing What the WFC Cannot Do
Natural Selection — Malinda Lo

2013's Natural Selection is an ancillary work to Malinda Lo's Adaptation1.
Amber was born on distant Kurra before moving with her parents to Earth. She looks human enough to pass without notice. None of Amber's schoolmates know that an alien is among them2.
This piece describes two rites of passage: one on Kurra (obligatory for Imrians like Amber) and one on Earth (not a formal rite of passage, but nonetheless a formative experience for Amber). Amber's Earth experience takes place two years before her Kurra rite.
---
Doing What the WFC Cannot Do
The River Twice — Brenda W. Clough
Edge to Center, book 1
2019's The River Twice is the first volume in Brenda W. Clough's Edge to Center series.
It's good to be the king! And if one lives in a purported republic with a dubious record of democratic transfer of power, it's good to be the grand-daughter of the President. Calla Ang's grandmother is Madame President of Jalanesia and (save for the tragic deaths of Calla's parents when she was but a child) Calla's life has so far been prosperous. Her future as the likely inheritor of her grand-mother's position seems secure.
Her comfortable life is disrupted by the sudden appearance of a bewhiskered Englishman.
---
Doing What the WFC Cannot Do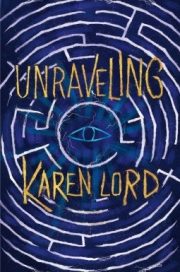 Karen Lord's 2019 Unraveling is a standalone fantasy.
Forensic therapist Dr. Miranda Ecouvo put detectives on the trail of a serial killer. He's caught and convicted. But it's not clear why the killer killed or who put him up to it. Human justice cannot solve this. But someone else can.
---
Doing What the WFC Cannot Do
New Suns: Original Speculative Fiction by People of Color — Nisi Shawl
Nisi Shawl's 2019 New Suns: Original Speculative Fiction by People of Color is, unsurprisingly, an anthology of original speculative fiction by people of color. It takes its title from an Octavia E. Butler quotation:
"There's nothing new under the sun, but there are new suns."
The anthology includes seventeen stories plus ancillary material. As a whole it is worth tracking down and reading, but the following are of particular note.
---
Doing What the WFC Cannot Do
The True Queen — Zen Cho
Sorcerer to the Crown, book 2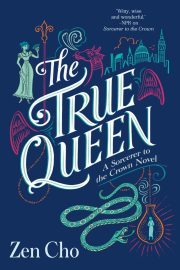 2019's The True Queen is the second volume in Zen Cho's Sorcerer to the Crown series.
Amnesiacs Sakti and Muna arrive on the island of Janda Baik, preceded by a great storm. They know their own names, but nothing else of their past. They look much like each other, so it is supposed that they are sisters. They are offered a home by the formidable witch Mak Genggang and begin to make new lives for themselves.
Complications ensue.
---
Doing What the WFC Cannot Do