Dragon Pearl — Yoon Ha Lee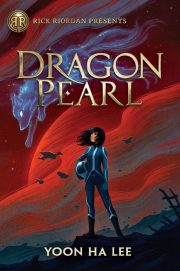 Yoon Ha Lee's 2019 Dragon Pearl is a standalone science fantasy novel.
Thirteen-year-old Min is a magical fox girl. Other supernatural races may be respected throughout the Thousand Worlds, but not foxes. Foxes are seen as untrustworthy and murderous. Min is brought up to conceal her fox nature from neighbours on Jinju.
Min is biding her time, waiting to turn fifteen, when she will be eligible to join the Thousand Worlds' space force. That's one way off backwater Jinju. She knows even a fox can do this, because her older brother Jun managed it.
One day an investigator appears, with bad news about Jun.
---
Doing What the WFC Cannot Do
2018's Temper is a standalone secondary world fantasy novel by Nicky Drayden.
A few pitiful singletons aside, every person has their twin. When one of the pair has a virtue, their twin will have the corresponding vice. There are seven virtues and seven vices; hence it is inevitable that one of the pair will have more virtues, one will have more vices.
Auben is remarkably vice-ridden; he has six of the possible seven vices. His twin Kasim has six virtues. Not that this bothers Auben; he enjoys his vices and is certain that he is smart enough to avoid their consequences.
Then Auben engages with Icy Blue.

---
Doing What the WFC Cannot Do
How Long 'til Black Future Month? — N. K. Jemisin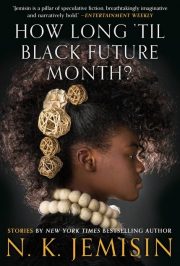 N. K. Jemisin's 2018 How Long 'til Black Future Month? is a collection of short stories. It is her first collection of stories. Nota bene: it's only been out for a month, but that still makes it a 2018 publication and thus eligible for a 2019 Hugo. Just saying.

---
Doing What the WFC Cannot Do