Books Received, April
29

 — May

5
Breaking the laws of nature is a serious crime!

In an alchemical ritual gone wrong, Edward Elric lost his arm and his leg, and his brother Alphonse became nothing but a soul in a suit of armor. Equipped with mechanical ""auto-mail"" limbs, Edward becomes a state alchemist, seeking the one thing that can restore his and his brother's bodies…the legendary Philosopher's Stone.

Alchemy: the mystical power to alter the natural world, somewhere between magic art, and science. When two brothers, Edward and Alphonse Elric, dabbled in these powers to grant their dearest wish, one of them lost an arm and leg…and the other became nothing but a soul locked into a body ofliving iron. Now they are agents of the government, slaves of the military-alchemical complex, using their unique powers to obey their orders…even to kill. But their powers aren't unique. The world crawls with evil alchemists. And in pursuit of the ultimate alchemical treasure, the Philsopher's Stone, their enemies are even more ruthless.
than they are…
Scarred by war. In pursuit of truth.

Army veteran True Brighton left the service when the development of robotic helicopters made her training as a pilot obsolete. Now she works at Requisite Operations, a private military company established by friend and former Special Ops soldier Lincoln Han. ReqOp has embraced the new technologies. Robotics, big data, and artificial intelligence are all tools used to augment the skills of veteran warfighters-for-hire. But the tragedy of war is still measured in human casualties, and when True makes a chance discovery during a rescue mission, old wounds are ripped open. She's left questioning what she knows of the past, and resolves to pursue the truth, whatever the cost.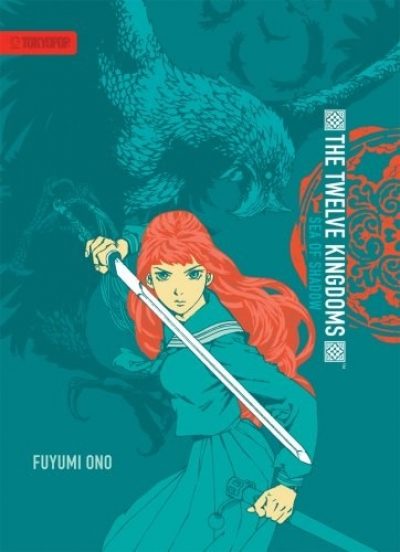 For high-schooler Yoko Nakajima, life has been fairly ordinary – that is until Keiki, a young man with golden hair, tells Yoko they must return to their kingdom. Once confronted by this mysterious being and whisked away to an unearthly realm, Yoko is left with only a magical sword; a gem; and a million questions about her destiny, the world she's trapped in, and the world she desperately wants to return to.More than just a fantasy story filled with horrific monsters, half-beasts, and magicians, The Twelve Kingdoms centers around a world reminiscent of Chinese mythology and rife with civil and political upheaval. Sea of Shadow, the first volume of this ongoing seven-volume epic, takes you on a wild ride that leaves you questioning the bounds of reality and fantasy.