Renegades — Marissa Meyer
Renegades, book 1
2017's Renegades is the first volume in Marissa Meyer's novel series, also known as Renegades.
Once prodigies (people with superpowers) were feared and oppressed. Thanks to the efforts of paramount prodigy Ace Artino (AKA Ace Anarchy) prodigies were feared but no longer oppressed, albeit at the cost of the temporary collapse of civilization during the Age of Anarchy.
The super-powered Renegades ended the Age of Anarchy by crushing every rival group. Based in Gatlon City, the Renegades have replaced the vanished civilian government with their own (well-intended) rule. This new arrangement is short on democratic niceties but it's better than the never-ending gang war it replaced. Most people are willing to live with rule by Renegade.
But not Nova "Nightmare" Artino.
---
Special Requests
The Continuous Katherine Mortenhoe — D. G. Compton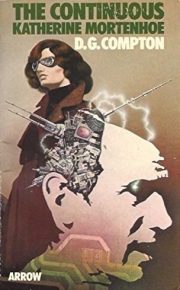 D. G. Compton's 1974 The Continuous Katherine Mortenhoe (also published as The Unsleeping Eye) is a near-future SF novel.
Katherine Mortenhoe is a forty-four-year-old woman whose computer skills have won her a minor niche in publishing. She's settled for a humdrum marriage that is only marginally superior to solitude. She has led an unremarkable life.
She learns that she has just four weeks to live. In the world of this novel, premature death is extremely rare, She has become a valuable media commodity.
---
Because My Tears Are Delicious To You
The Falling Woman — Pat Murphy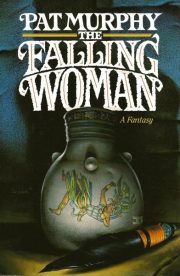 1986's The Falling Woman is a standalone Nebula-Award-winning fantasy by Pat Murphy.
Elizabeth Waters has escaped unwanted motherhood and a stultifying marriage at great cost to herself. Her reward: a career as a field archaeologist. Elizabeth is a valuable colleague at any dig because she seems to have a sixth sense for promising sites.
This is because she has a literal sixth sense. She sees the shades of the dead. The ghosts of the past guide her.
---
Big Hair, Big Guns!
Yuki Urushibara
Mushishi, book 1
Mushishi, Volume One collects the first five issues of Yuki Urushibara's manga of the same title.
Ginko's Japan hosts all the familiar life Kingdoms: plants, animals, and fungi. Alongside these familiar lifeforms there exists a much older, more primitive biota that human senses are ill suited to detect. These lifeforms are collectively known as the mushi. Ginko is one of the few people who can detect mushi. He has used this to become an expert in their ways, a mushi-shi.
---
Translation
The Girl From The Well — Rin Chupeco
Rin Chupeco's 2014 The Girl From the Well is a horror novel.
In the centuries since her lord betrayed and murdered her, Okiku has never found the peace that would allow her to leave this mundane world. She cannot take revenge on the men who tossed her down a well; they're all dead. Consumed by a fury she can never slake, Okiku has turned her anger in another direction. She wanders the Earth, killing those who murder children.
---
Doing What the WFC Cannot Do
The Kingdom of Copper — S. A. Chakraborty
Daevabad, book 2
2019's The Kingdom of Copper is the second volume in S. A. Chakraborty's Daevabad Trilogy.
Nahri escaped her life as a confidence agent in French-and-Turkish occupied Cairo with a few, well-chosen words. Or rather, by accidentally summoning a djinn during a faked exorcism. The djinn Dara whisked Nahri off to Daevabad, the city of the djinn, where she was soon entangled in cut-throat court politics. Nahri is, it seems, the last remaining person with a blood tie to the previous dynasty, the Nahids.
Her mere existence threatens the current ruler, Ghassan. Ghassan attempts to defuse the threat by marrying Nahri to his loyal, if dissolute, son Muntadhir.
---
Special Requests
The Dramaturges of Yan — John Brunner
John Brunner's 1972 The Dramaturges of Yan is a standalone SF novel.
Humans have expanded throughout the galaxy like kudzu. What they find on Yan is … puzzling.
---
Because My Tears Are Delicious To You
The Ghost Bride — Yangsze Choo
Yangsze Choo's 2013 The Ghost Bride is a standalone novel of the supernatural.
Li Lan is the only child of a respectable Chinese family in colonial Malaysia. When the novel takes place, the British control Malacca (having taken it from the Dutch, who in turn had taken it from Portugal). The region's colonial rulers are a fact of life, but one that is of little relevance to Li Lan's daily life.
That life is difficult. Her mother died of smallpox. Her father survived, but with scars, inside and out. He has retreated to his study, where he smokes opium and engages in aimless scholarly pursuits. He is squandering the family fortune.
Li Lan, as the child of a well-to-do family, should have been financially secure; her family should be attempting to arrange a marriage with a young man of good family. She is neither secure nor betrothed. When her father does entertain a marriage offer, the groom is problematic. Lim Tian Ching is a scion of the well-to-do Lim family. It's just that he's dead.
---
Doing What the WFC Cannot Do
Yana Toboso
Black Butler, book 1
Yana Toboso's ongoing manga Black Butler (Kuroshitsuji) debuted in 2006. Volume One collects the first four issues.
Gloomy twelve-year-old Ceil Phantomhive is an orphan and a tween. He is also a canny businessman: he has guided the family business, Funtom Company, towards domination of the game and candy industries.
Business success has not lifted his profound depression. He never smiles. Nonetheless his fiancée Elizabeth Midford (a fiancée at twelve?) and his servants adore him.
---
Translation
Crisis on Infinite Earths — Marv Wolfman & George Pérez
Crisis on Infinite Earths was a twelve-issue miniseries from DC Comics1 published from 1985 to 1986. It was written by Marv Wolfman, and pencilled by George Pérez2.

There are many versions of the Earth, each with their own histories. The superheroes of Earth One made contact with their counterparts on Earth Two an indeterminate time ago. In what almost seemed to have become an annual tradition, Earth One's Justice League periodically teamed up with Earth Two's Justice Society to deal with crises affecting both worlds.

Now there is a crisis affecting not just Earth One, and Earth Two, but all the worlds.


---
Big Hair, Big Guns!
Walking to Aldebaran — Adrian Tchaikovsky
Adrian Tchaikovsky's Walking to Aldebaran is a standalone science fiction novella.
Lucky Gary Rendell has realized his childhood dream of being an astronaut! Even better, what was thought to be Planet Nine has turned out to be an enigmatic alien artifact and Gary has been assigned to the joint mission dispatched to examine the massive structure.
Marvels wait inside.
---
Space Opera That Doesn't Suck
The Voyage of the Space Beagle — A. E. Van Vogt
A. E. Van Vogt's 1950 The Voyage of the Space Beagle is a fix-up novel of deep-space exploration.
All but one person crewing the Space Beagle are experts, knowledgeable in their own field and ignorant of any other. The one exception is the Nexialist, Dr. Elliott Grosvenor. He is a generalist who can synthesize multiple fields. Nexialism is a new field with new methods. The experts on the Space Beagle view the new field with disdain.
Pity, as only Grosvenor can prevent the utter destruction of the mission.
---
Because My Tears Are Delicious To You
Ling Ma's 2018 Severance is a standalone post-apocalyptic novel.
Born in China, raised by her immigrant parents in the USA, Candice Chen found a rewarding tolerable niche for herself as an office drone at Specta, packaging expensive bibles for the religious book market. It's an empty, meaningless life, but then, Candice is no worse off than most workers.
Cue the zombie apocalypse.
---
Doing What the WFC Cannot Do
Tadashi Kawashima & Adachitoka
Alive: The Final Evolution , book 1
The manga series Alive: The Final Evolution (Saishū Shinkateki Shōnen) was written by Tadashi Kawashima and illustrated by Adachitoka. It ran from 2003 to 2010; the final instalment was published shortly before Kawashima's death. The first volume covers the first three instalments.
Small and timid, Yuichi Hirose is a natural target for his school's bullies. His only defense is provided by his friend Taisuke Kanou. Taisuke is an orphan, which would likely make him a target too … if it weren't for Taisuke's determined pugnaciousness. Taisuke never hesitates to step between Hirose and his tormentors, despite the fact that Taisuke always loses the scuffles that follow.
It turns out that all Hirose needs to do to end his torment is to tap new potential.
---
Translation
Aerial Magic — Walkingnorth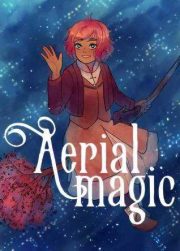 Aerial Magic is an on-going secondary universe fantasy webtoon by Walkingnorth. I reviewed their Always Human here. Chapter one covers the first twenty-five episodes.
Wisteria Kemp is determined to earn her way into the Aerial Guild, the professional association that regulates aerial magic. The conventional path to membership (at least in modern times) is through university. Having learned the hard way that she is ill-suited for the classroom, Wisteria chooses a more traditional course: an apprenticeship.
Wisteria sends out four hundred applications for an apprentice position. She gets a single positive response, from Master Cecily Moon. Wisteria is invited to work at Moon's broomstick repair shop in the vast metropolis of Vecrum.
Convinced failure is assured, Wisteria takes with her only her avian familiar Puppy and a small supply of clothing.

---
Miscellaneous Reviews
Semiosis — Sue Burke
Semiosis, book 1
Sue Burke's 2018's Semiosis is hard-SF first-contact novel. It's an accomplished debut and has been nominated for the Clarke award. It is the first volume in the Semiosis Duology.

Tired of Earth's violence and exploitation, a community of idealists sets out for the stars in a sublight starship. Many years later they wake from cold sleep to learn they have travelled to HIP 30815f rather than HIP 30756. Having little other choice, they land on the Earthlike world they call Pax. They hope to find new lives in a shiny utopia. What most of them find are interesting ways to die.
---
Miscellaneous Reviews
Shōgun — James Clavell
Asian Saga, book 1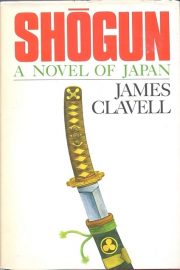 James Clavell's 1975 Shōgun is the first (by internal chronology) volume in his Asian saga.
English pilot John Blackthorne's foray into Asia (by papal decree the exclusive domain of Portugal) ends in disaster. The Dutch fleet in which Blackthorne serves is scattered by a storm and Blackthorne's ship Erasmus is driven ashore on the coast of Japan. The sickly sailors are immediately detained by local authorities.
Of course, Blackthorne is a white man in an exotic land. No doubt he will play the mighty whitey card, master every skill that matters to the Japanese in a few weeks, and then remake the nation in his image.
Perhaps not.
---
Because My Tears Are Delicious To You
Lisa M. Bradley's 2019 debut novel Exile is a standalone near-future novel.
Leaking chemicals have affected the inhabitants of a previously unremarkable Texan town. Impulse controls have been shredded; psychosis and violence are rampant. The federal government's response? Quarantine the community (now renamed Exile) and supply necessities. Exiles can only leave town if they can demonstrate that they are 4-S: strong, smart, sane, and sterile.
Protagonist Heidi Palermo is determined to leave. She's 3-S: strong, smart, and sterile. As for sanity … compared to the rest of her family she's sane. That's not sane enough for the government.
---
Doing What the WFC Cannot Do
Rumiko Takahashi
Urusei Yatsura, book 1
Rumiko Takahashi's Urusei Yatsura romantic harem-parody manga ran from 1978 to 1989. Other popular manga followed, making Takahashi one of the more influential (and affluent) manga authors.
In volume one, Ataru Moroboshi learns the importance of precise phrasing.
---
Translation
Ordinary Jack — Helen Cresswell
Bagthorpe Saga, book 1
1977's Ordinary Jack is the first volume in Helen Cresswell's YA Bagthorpe Saga.
The Bagthorpes are perhaps the single greatest collection of geniuses the world has ever seen. At least, that is what the Bagthorpes would say … and if you cannot trust the single greatest collection of geniuses the world has ever seen, whom1 can you trust?
Jack Bagthorpe is the sole exception. Poor Jack is exceptionally unexceptional.

---
Special Requests
Search the Sky — Frederik Pohl & Cyril M. Kornbluth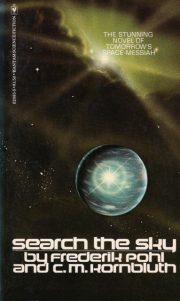 1954's Search the Sky is a standalone(ish) science fiction novel. It was the second novel-length collaboration between Frederik Pohl and Cyril M. Kornbluth,.
Ross has lived his whole life on Halsey's Planet. Somehow he senses what his fellows cannot or will not: population levels are slowly, inexorably declining. The future will be grim.
Halsey's Planet is just one of many worlds settled by humans. Contact with its sister worlds is intermittent, carried out by sublight longliners, smaller versions of the ships that delivered the original colonists to Halsey's Planet fourteen centuries earlier.
A longliner arrives with an inbred crew of happy idiots bearing an enigmatic message and doleful news about the other human worlds. Another Halsey merchant, Haarland, asks Ross to come meet with him. This is odd, as Ross works for a rival firm. It turns out that Haarland has some bad news to share.
Spoilers….
---
Because My Tears Are Delicious To You
Mrs. Frisby and the Rats of NIMH — Robert C. O'Brien
Robert C. O'Brien's 1971 Mrs. Frisby and the Rats of NIMH is a standalone children's SF novel. O'Brien wrote no sequels.
Mrs. Frisby (a mouse) and her children (mice) have taken shelter in a cinder block near one of the fields owned by farmer Fitzgibbons. Winter is over and plowing season is approaching. The widow Frisby must move her children before a plow smashes into their home.
In previous years, Mrs. Frisby had no trouble relocating her family before plowing season. This year is different.
---
Special Requests
Forest of a Thousand Lanterns — Julie C. Dao
Rise of the Empress , book 1
2017's Forest of a Thousand Lanterns is the first volume in Julie C. Dao's Rise of the Empress series.
Xifeng has been raised from birth to marry Emperor Jun. It is a lofty ambition (very much so given that Xifeng is a poor orphan) but it is not entirely unreasonable. Xifeng's abusive aunt Guma claims to possess magical powers; she insists that one day Xifeng will be great and powerful. Also, Xifeng is an unparalleled beauty, which should smooth her rise to empress .
Tired of Guma's beatings, Xifeng flees with Wei, a young soldier who is utterly besotted with Xifeng. Alas for Wei, she is not besotted with Wei. Xifeng has a plan. A plan that involves the emperor.
---
Doing What the WFC Cannot Do
Sorata Akizuki
Snow White with the Red Hair , book 1
Sorata Akizuki's Snow White with the Red Hair (Akagami no Shirayukihime) is an ongoing shoujo manga. It is very, very, very loosely based on the folktale of Snow White.
Prince Raji of Tabarun decides to take herbalist Shirayuki as his next concubine. Why? Because her hair is the colour of red ripe apples. It does not occur to him that Shirayuki might have her own thoughts about the matter. He dispatches a summons and awaits his new red-haired lover.
Rather than submit to being a spoiled prince's momentary pastime, Shirayuki cuts off her long red hair, leaving it for the prince who valued it so much, then decamps for the neighbouring kingdom of Clarines. Along the way she takes shelter in an abandoned mansion, one that is not so empty as it appears.
Enter another prince.
---
Translation
The Changeover — Margaret Mahy
Margaret Mahy's 1984 The Changeover is a standalone YA fantasy novel.
Schoolgirl Laura Chant lives with her divorced mother Kate and her younger brother Jacko. One morning she wakes with a premonition that life in the quiet Christchurch suburb of Gardendale is about to change for the worse. She knows from past experience that her premonitions are trustworthy. However, there seems to be nothing she can do to prevent whatever fate is looming. She must carry on as normal and hope for the best.
She does not get the best.
---