Books Received, Feb
3

 — 

9
In this alternate world where the center of culture and power shifted to Africa, white slaves work for black masters. Set in the mid nineteenth century in a primarily Islamic America, LION'S BLOOD tells of a bond between Kai, son of a powerful leader and plantation owner, and Aidan, brought from the British Isles by slave traders to work on the planation. As both grow to manhood, conflicts arise, and both are caught up in a war with invading Aztecs to the South. Kai's conflicted feelings and Aidan's longing for freedom are part of the broad canvas in this fascinating story of an alternate America.
A young adult science fiction adventure novel, this story features a strong, but flawed heroine and themes of friendship, loss, faith, tolerance — and the end of the world. With the countdown clock showing

10

days until the end of their planet, everyone has been notified and assigned a duty — but the problem is no one knows for sure how everything will end. Energy-hungry Mages are the most likely culprit, traveling toward a single location from every corner of the continent. Fueled by the two suns, each Mage holds the power of an element: air, earth, fire, metal, water, or ether. They harness their powers to draw energy from the most readily available resource: humans. Ashara has been assigned to the Ethereal task group, made up of human ether manipulators and directed by Loken, a young man with whom she has a complicated past. Loken and Ashara bond over a common goal: to stop the Mages from occupying their home and gaining more energy than they can contain. But soon, they begin to suspect that the future of the world may depend on something unexpected — Ashara's death.
1969

: Magic. Tear gas. Revolution.
Eighteen year old Jasmine Jones, hereditary sorcerer, steps off a Greyhound bus in Oakland and walks straight into an uprising.
Battling the shadowy danger stalking her family and friends, Jasmine must shake up the Association of Magical Arts and Sorcery and find her place among the Black Panthers, who keep secrets of their own.

1969

: What happens when your government betrays your friends, and magic is the only power you have to save the world?
Jasmine Jones –nineteen year old hereditary sorcerer and proud member of the Black Panther Party– discovers that in the fight for what is right, you sometimes need to risk your life and challenge everything you know.
In a time of bullets and betrayal, when shapeshifters walk the streets and government agents stalk the astral planes, Jasmine and her comrades must stand strong.
Book Two of this exciting urban fantasy series.

Sara Fairchild, duelist and combatant, is out for vengeance. Her father was betrayed. Her mother is dead. All she has left is her desire for revenge and a quest for answers. Now a member of the Mercenary Guilds' elite guard, she fights on the front lines of her empire's first civil war. But Sara's priority isn't winning the war for the crown or empire. It's finding out the true circumstances of her family's downfall while keeping one mild-mannered scholar alive. As emotionally detached as she is from everyone around her, Sara can't seem to shake the stubborn affection of her one friend. When she stumbles upon the secrets of the leadership of the Empress's highest command in the field, Sara will be forced to decide how deep her loyalty is to the crown…before they kill her off and everyone else standing in their way. Secrets aside everyday on the warfront is a life under threat from the ultimate enemy and yet as Sara quickly finds out, darkness resides on both sides of the war lines.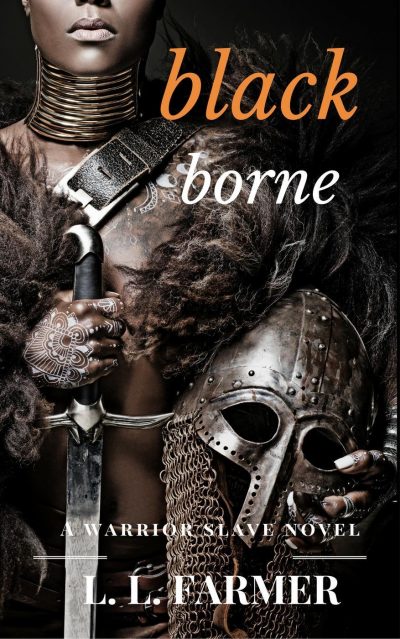 An Immortal Demon Hunter.
Born into slavery in New York City, Neema has fought demons for nearly

300

years. So she thinks she knows everything about the demon world.
Until a gathering of demons leads her to a recent murder. And the murder points her to a fifty-year-old missing persons case.
As Neema races to uncover the truth, she soon learns that what she doesn't know might not kill her. But there are some fates worse than death.

A new collection of short stories from Hopkinson, including ​

"

Greedy Choke Puppy," which Africana.com called ​

"

a cleverly crafted West Indian story featuring the appearance of both the soucouyant (vampire)

&

lagahoo (werewolf)," ​

"

Ganger (Ball Lightning)," praised by the Washington Post Book World as written in ​

"

prose [that] is vivid

&

immediate," this collection reveals Hopkinson's breadth

&

accomplishments as a storyteller.
A dark jewel of a novella, this definitive edition of Caitlín R. Kiernan's Black Helicopters is the expanded and completed version of the World Fantasy Award-nominated original. Just as the Signalman stood and faced the void in Agents of Dreamland, so it falls to Ptolema, a chess piece in her agency's world-spanning game, to unravel what has become tangled and unknowable.Something strange is happening on the shores of New England. Something stranger still is happening to the world itself, chaos unleashed, rational explanation slipped loose from the moorings of the known. Two rival agencies stare across the Void at one another. Two sisters, the deadly, sickened products of experiments going back decades, desperately evade their hunters. An invisible war rages at the fringes of our world, with unimaginable consequences and Lovecraftian horrors that ripple centuries into the future.
Karen Lord's debut novel, which won the prestigious Frank Collymore Literary Prize in Barbados, is an intricately woven tale of adventure, magic, and the power of the human spirit.
Paama's husband is a fool and a glutton. Bad enough that he followed her to her parents' home in the village of Makendha, now he's disgraced himself by murdering livestock and stealing corn. When Paama leaves him for good, she attracts the attention of the undying ones – the djombi – who present her with a gift: the Chaos Stick, which allows her to manipulate the subtle forces of the world. Unfortunately, a wrathful djombi with indigo skin believes this power should be his and his alone.

A love story stitched across time and war, shaped by the power of books, and ultimately destroyed by it.
In the heart of World War II, Tom and Ben became lovers. Brought together by a secret project designed to hide British targets from German radar, the two founded a love that could not be revealed. When the project went wrong, Tom and Ben vanished into nothingness, presumed dead. Their bodies were never found.
Now the two are lost in time, hunting each other across decades, leaving clues in books of poetry and trying to make their desperate timelines overlap.

Maia sees dead people. Since she can't distinguish them from the living, she ignores everyone in order to appear sane. But the ghost haunting her roommate breaks through her hardened shell. Not only does he claim to not be dead, he makes her feel things she never has before — dangerous feelings for a man who can never be hers.
For an angelborn like Caleb, dying without a soul sentenced him to eternity in the Wasteland. Now he's escaped, but the only way to stay free is by convincing his true love to share her soul with him. You only get one soulmate and his is not the broken, scarred young woman he can't stay away from. With dangerous angels hunting him, Maia is a distraction he can't afford.
After inadvertently leading a threat to Caleb's door, Maia is willing to risk anything to keep him safe. Even if that means losing him forever.

Mars Xi is a living weapon, a genetically-manipulated psychic supersoldier with a body count in the thousands, and all she wanted was to be left alone. People who get involved with her get hurt, whether by MEPHISTO, by her psychic backlash, or by her acid tongue. It's not smart to get involved with Mars, but that doesn't stop some people from trying.
The last time MEPHISTO came for Mars they took one of her friends with them. That was a mistake. A force hasn't been invented that can stop a voidwitch on a rampage, and Mars won't rest until she's settled her debts.