Books Received, July
29

 — August

4



In a galaxy where the super-powers are the megacorporations, and ambitious executives play fast and loose with ethics in order to secure resources, where can good people turn for help? The megacorps control the jump gates and trade routes. They use psi-techs, implant-enhanced operatives with psionic abilities, who are bound by unbreakable contracts.

Psi-tech Cara Carlinni once had her mind turned inside out by Alphacorp, but she escaped, found her place with the Free Company, and now it's payback time.

Ben Benjamin leads the Free Company, based on the rogue space station, Crossways. The megacorps have struck at Crossways once — and failed — so what are they planning now?nCrossways can't stand alone, and neither can the independent colonies, though maybe together they all have a chance.

But something alien is stirring in the depths of foldspace. Something bigger than thesquabbles between megacorporations and independents. Foldspace visions are supposed to be a figment of the imagination.

At least, that's what they teach in flight school. Ben Benjamin knows it's not true. Meeting a void dragon was bad enough, but now there's the Nimbus to contend with. Are the two connected? Why do some ships transit the Folds safely and others disappear without a trace?

Until now, humans have had a free hand in the Galaxy, settling colony after colony, but that might change because the Nimbus is coming.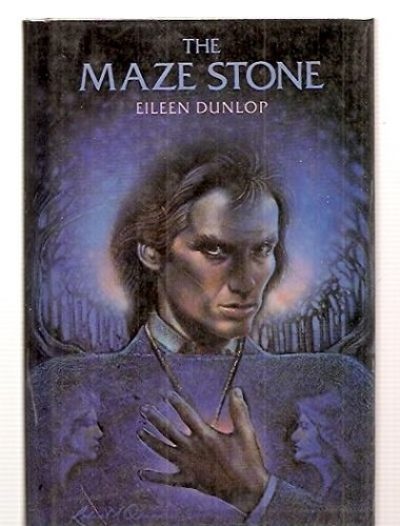 Fifteen-year old Fanny and her step-sister are drawn into mysterious occurences around their home in Scotland which seem to be connected to the unexplained disappearance of a young man in

1914

.

A super-genius in a small underground colony of survivors of nuclear war, eighteen-year-old Casey risks journeying back to the twentieth century to discover why the survivors are dying and how he can save them all.


Angel Crawford has finally pulled herself together (literally!) after her disastrous dismemberment on Mardi Gras. She's putting the pieces of her life back in order and is ready to tackle whatever the future holds.

Too bad the future is a nasty bitch. There's a new kind of zombie in town: mindless shamblers, infectious and ravenous.

With the threat of a full-blown shambler pandemic looming, and a loved one stricken, Angel and the ​

"

real" zombies scramble to find a cure. Yet when Angel uncovers the true reason the plague is spreading so quickly, she adds ​

"

no-holds-barred revenge" to her to-do list.

Angel is busting her ass dealing with shambling hordes, zombie gators, government jerks, and way too many mosquitos, but this white trash chick ain't giving up.

Good thing, since the fate of the world is resting on her undead shoulders.