Books Received, June
17

 — 

23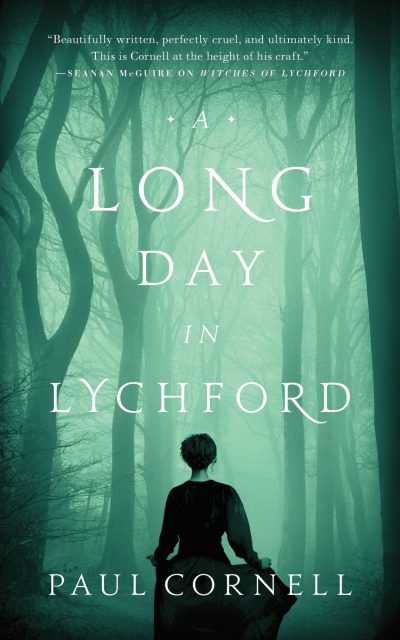 A Long Day in Lychford is the third book in Paul Cornell's increasingly popular Witches of Lychford series.

It's a period of turmoil in Britain, with the country's politicians electing to remove the UK from the European Union, despite ever-increasing evidence that the public no longer supports it. And the small town of Lychford is suffering.

But what can three rural witches do to guard against the unknown? And why are unwary hikers being led over the magical borders by their smartphones' mapping software? And is the immigration question really important enough to kill for?
Campbell finalist Sarah Gailey's hippo mayhem continues in Taste of Marrow, the sequel to rollicking adventure River of Teeth.

A few months ago, Winslow Houndstooth put together the damnedest crew of outlaws, assassins, cons, and saboteurs on either side of the Harriet for a history-changing caper. Together they conspired to blow the dam that choked the Mississippi and funnel the hordes of feral hippos contained within downriver, to finally give America back its greatest waterway.

Songs are sung of their exploits, many with a haunting refrain: ​

"

And not a soul escaped alive."

In the aftermath of the Harriet catastrophe, that crew has scattered to the winds. Some hunt the missing lovers they refuse to believe have died. Others band together to protect a precious infant and a peaceful future. All of them struggle with who they've become after a long life of theft, murder, deception, and general disinterest in the strictures of the law.