Books Received, June
24

 — 

30
Once upon a time, Aveda Jupiter (aka Annie Chang) was demon-infested San Francisco's most beloved superheroine, a beacon of hope and strength and really awesome outfits. But all that changed the day she agreed to share the spotlight with her best friend and former assistant Evie Tanaka — who's now a badass, fire-wielding superheroine in her own right.

They were supposed to be a dynamic duo, but more and more, Aveda finds herself shoved into the sidekick role. Where, it must be said, she is not at all comfortable.

It doesn't help that Aveda's finally being forced to deal with fallout from her diva behavior — and the fact that she's been a less than stellar friend to Evie. Or that Scott Cameron — the man Aveda's loved for nearly a decade — is suddenly giving her the cold shoulder after what seemed to be some promising steps toward friendship. Or that the city has been demon-free for three months in the wake of Evie and Aveda's apocalypse-preventing battle against the evil forces of the Otherworld, leaving Aveda without the one thing she craves most in life: a mission.

All of this is causing Aveda's burning sense of heroic purpose — the thing that's guided her all these years — to falter.

In short, Aveda Jupiter is having an identity crisis.When Evie gets engaged and drafts Aveda as her maid-of-honor, Aveda finally sees a chance to reclaim her sense of self and sets out on a single-minded mission to make sure Evie has the most epic wedding ever. But when a mysterious, unseen supernatural evil rises up and starts attacking brides-to-be, Aveda must summon both her superheroine and best friend mojo to take down the enemy and make sure Evie's wedding goes off without a hitch — or see both her city and her most important friendship destroyed forever.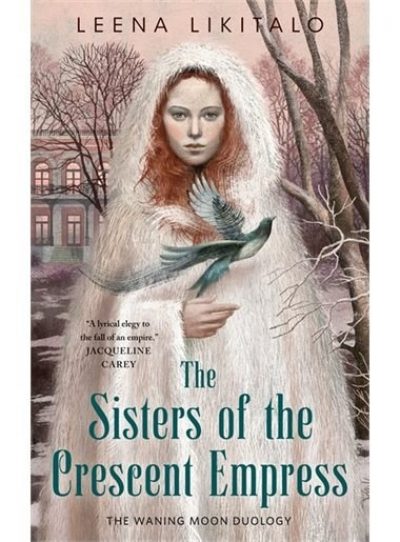 We all think we know how the story ends…

With the Crescent Empress dead, a civil war has torn the empire asunder. No one seems able to stop the ruthless Gagargi Prataslav. The five Daughters of the Moon are where he wants them to be, held captive in an isolated house in the far north.

Little Alina senses that the rooms that have fallen in disrepair have a sad tale to tell. Indeed, she soon meets two elderly ladies, the ghosts of the house's former inhabitants.

Merile finds the ghosts suspiciously friendly and too interested in her sisters. She resolves to uncover their agenda with the help of her two dogs.

Sibilia isn't terribly interested in her younger sisters' imaginary friends, for she has other concerns. If they don't leave the house by spring, she'll miss her debut. And while reading through the holy scriptures, she stumbles upon a mystery that reeks of power.

Elise struggles to come to terms with her relationship with Captain Janlav. Her former lover now serves the gagargi, and it's his duty to keep the daughters confined in the house. But if the opportunity were to arise, she might be able sway him into helping them flee.

Celestia is perfectly aware of the gagargi coming to claim her rather sooner than later. She's resolved to come up with a plan to keep her sisters safe at any cost. For she knows what tends to happen to the sisters of the Crescent Empress.
What if you learned your father was a thief? Would you follow in his footsteps, learn his ​

'

trade'? If you were the only one who knew, would you keep his secret?

When Kia's dying father gives her a small leather pouch he's kept hidden for years, she's too grief-stricken to open it. Only later does she discover it contains a stunning Malemese diamond. The trouble is, it's a crime punishable by death for any non-Malemese to own one of these rare diamonds. The only way she can learn how her father came by such a priceless gem is to go to the distant planet of Malem — the last place in the universe Kia wants to be. But how will she find out where the diamond came from when no one can know that she has it? Can she trust Agatha, the strange Select who accompanies her, or handsome but mysterious Jumal, the youngMalemese who befriends her, with her deadly secret?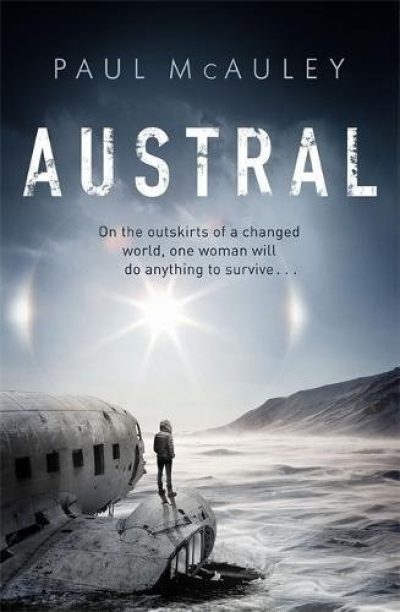 The great geoengineering projects have failed.

The world is still warming, sea levels are still rising, and the Antarctic Peninsula is home to Earth's newest nation, with life quickened by ecopoets spreading across valleys and fjords exposed by the retreat of the ice.

Austral Morales Ferrado, a child of the last generation of ecopoets, is a husky: an edited person adapted to the unforgiving climate of the far south, feared and despised by most of its population. She's been a convict, a corrections officer in a labour camp, and consort to a criminal, and now, out of desperation, she has committed the kidnapping of the century. But before she can collect the ransom and make a new life elsewhere, she must find a place of safety amongst the peninsula's forests and icy plateaus, and evade a criminal gang that has its own plans for the teenage girl she's taken hostage.

Blending the story of Austral's flight with the fractured history of her family and its role in the colonisation of Antarctica, Austral is a vivid portrayal of a treacherous new world created by climate change, and shaped by the betrayals and mistakes of the past
.
The powerful young wizard Sybel requires the company of no man. In her exquisite stone abode, she is attended by exotic, magical beasts: Riddle-master Cyrin the boar; the treasure-starved dragon Gyld; Gules the Lyon, tawny master of the Southern Deserts; Ter, the fiercely vengeful falcon; Moriah, feline Lady of the Night. To complete her menagerie, Sybel only desires the mysterious Liralen, which eludes even her strongest enchantments.

But Sybel's solitude is shattered when a desperate soldier arrives with an endangered child. Soon she will discover that the world of men is full of love, deceit, and the temptations of vast power.
A worldwide diaspora has left a quarter of a million people at the foot of a space station. Cultures collide in real life and virtual reality. Life is cheap, and data is cheaper. But at Central Station, humans and machines continue to adapt, thrive, and even evolve.