Books Received: LGBT Bundle
In a small New Jersey town, a lonely teen walking along a highway one autumn evening meets the boy of his dreams, a boy who happens to have died decades ago and haunts the road. Awkward crushes, both bitter and sweet, lead him to face youthful dreams and childish fears. With a cast of offbeat friends, antiques, and Ouija boards, Vintage offers readers a memorable blend of dark humor, chills and love.

Vintage was a finalist for the

2008

Andre Norton Award for best young adult speculative fiction by the Science Fiction and Fantasy Writers of America!
Demons Are Real. Riley Parra Plans to Give Them Hell.

No Man's Land isn't the kind of place you go after dark, even if you have a badge. But Detective Riley Parra was born there, and she refuses to surrender it to the drug dealers, killers and criminals who have made it their home. The case of a body stuffed into a drainage pipe leads her to discover that there is far more at stake than she ever imagined.

Reeling from the knowledge that angels and demons are at war in her city, Riley finds herself thrust into the role of champion for Heaven. Determined to stop the demons and be more than just a pawn for the angels, Riley does the only thing she knows how to do: she fights.


Dorothy Boone's attempt to help a friend leads her to an encounter with a deadly new rival. Trafalgar and Boone have been working together for a year, taking small commissions in order to learn how to work together. When a friend and colleague is committed to an asylum following a disastrous mission in the Mediterranean, Dorothy takes it upon herself to uncover the truth. What she finds is that her friend was close to the discovery of a lifetime: the remnants of a prehistoric civilization who might have been wiped out by the Biblical Flood. Trafalgar agrees to accompany her on an expedition to finish what her friend began, and soon they run afoul of a powerful enemy: Emmeline Potter, called Virago, is a treasure hunter who is also adept at magic and seeks riches to help fund a violent uprising. Dorothy and Trafalgar must race to defeat their unscrupulous opponent if they hope to preserve the site for future generations, but they soon discover Virago may be the least of their worries. The secrets of the past have ways of remaining hidden, and trying to uncover them may cost Dorothy her life.



A note to the Editor

Dear Henry,

I have been Simon Feximal's companion, assistant and chronicler for twenty years now, and during that time my Casebooks of Feximal the Ghost-Hunter have spread the reputation of this most accomplished of ghost-hunters far and wide.

You have asked me often for the tale of our first meeting, and how my association with Feximal came about. I have always declined, because it is a story too private to be truthfully recounted, and a memory too precious to be falsified. But none knows better than I that stories must be told.

So here is it, Henry, a full and accurate account of how I met Simon Feximal, which I shall leave with my solicitor to pass to you after my death.

I dare say it may not be quite what you expect.

Robert Caldwell
September

1914
Woman of Mystery

The world knows her as an actress and courtesan, the mistress of one of Napoleon's glittering inner circle, but Elza (aka Ida St Elme) is more than that. Only a few besides her beloved Michel know she is a secret agent in Napoleon's service, a confidential spy who works directly for the Emperor himself. Even fewer know that she is also a Companion, an old soul who has lived many lives and whose flashes of clairvoyance have occasionally given her the edge she needed to unravel an unfathomable mystery.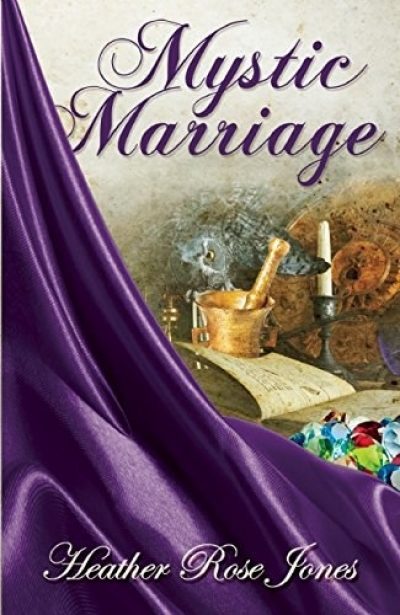 Antuniet Chazillen lost

everything the night her brother was executed. In exile, she swore that treason would not be the final chapter of the Chazillen legacy in Alpennia's history. A long-hidden book of alchemical secrets provides the first hope of success, but her return to the capital is haunted by an enemy who wants those secrets for himself.

Jeanne, Vicomtesse de Cherdillac is bored. The Rotenek season is flat, her latest lover has grown tediously jealous and her usual crowd of friends fails to amuse. When Antuniet turns up on her doorstep seeking patronage for her alchemy experiments, what begins as amusement turns to interest, then something deeper. But Antuniet's work draws danger that threatens even the crown of Alpennia.

The alchemy of precious gems throws two women into a crucible of adversity, but it is the alchemy of the human heart that transforms them both in this breathtaking follow-up to the widely acclaimed Daughter of Mystery.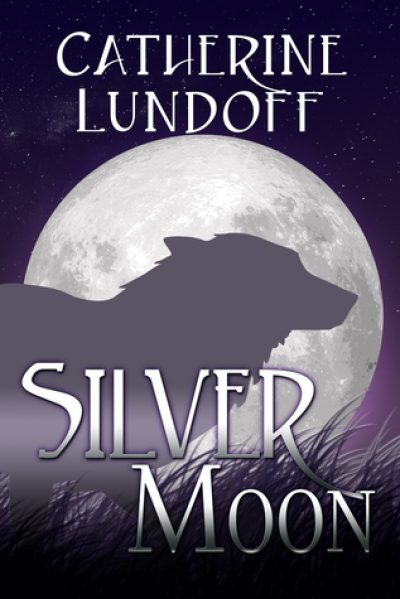 Becca Thornton,

divorced, middle-aged and trying to embrace a quiet life, discovers that there are still plenty of surprises to be had when her menopause kicks in with bonus lycanthropy. And she's not the only one. The seemingly peaceful and dull town of Wolf's Point has its own all-female werewolf pack and Becca has just become its newest member. But it's not all protecting Wolf's Point, midnight meetings at the Women's Club and monthly runs through the woods. There are werewolf hunters in town and now they've got Becca and the Wolf's Point Pack in their sights.

As if that wasn't enough, Becca's cute lesbian werewolf neighbor, Erin, is starting to haunt her dreams as well as her doorstep. What's a newbie werewolf to do, between the hot flashes and the unexpected physical transformations? Can Becca overcome her fears and help the werewolves defeat their greatest enemy?
Eleven tales of the queer fantastic by award-winning author Catherine Lundoff. A bookstore clerk goes on a quest for the Norns while a couple of mercenaries wake up to some big surprises at their favorite inn. Shakespeare's sister, Judith, forms an alliance with playwright Christopher Marlowe. A witch attempts the wrong love spell and a young prince meets an irresistible monster. Swordswomen, ghosts, the Queen of the Fay, the occasional gentleman of the evening and other unforgettable characters populate these stories rich and strange. Includes the Gaylactic Spectrum Award finalist ​

"

At the Roots of the World Tree" as well as several other stories not previously collected.


Megan Amazon's life was a

disaster: terrifying stalker ex, weird celebrity mom, you really don't wanna know. She decided to run, run far, run fast, run… to Wonder City.

Wonder City: where an eight-foot-tall woman could try to blend in and make a normal life in a city of superheroes and superzeroes. Where else could she meet up with a retired superhero with a brain-dead son and a daughter-in-law who could fall for Megan's new BFF Simon? Or almost accidentally kill a superhero noob like Nereid, who's just trying to pass her college classes and get into her supergroup, and really didn't intend to fall in love with her (provisional) teammate?

Everyone has their secrets. For some people, like the Ultimate and the Fat Lady, secrets are their stock in trade, while others don't know half the secrets they're carrying around. Megan thought her own secrets would be safe as long as she kept one-night-standing her way through the local queer scene, but sooner or later, everything will come out. And everyone will come into their own, whether they want to or not.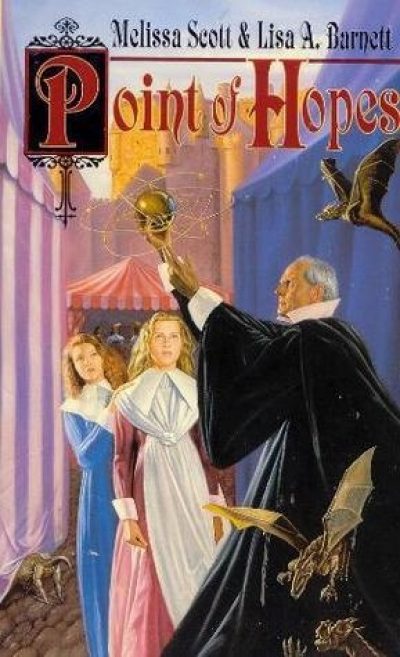 Nicholas Rathe is a pointsman, a watchman in the great city of Astreiant, the capital of the Kingdom of Chenedolle. It is the time of the annual trade fair, and the city is filled with travelers, and someone is stealing children. The populace is getting angry and frightened and is looking for someone to blame, especially some foreigner. Nicholas, in the midst of all this, must find the children and save the city

.


His practice newly

established, metaphysician Ned Mathey can't afford to turn away any clients. But the latest Londoner to seek Ned's magical aid gives him pause: Mr Edgar Nevett, an arrogant banker, is the father of the bully who made Ned's life hell at boarding school. Nevertheless, Ned accepts the commission to ensure the Nevett family silver bears no ancient or modern curses, and then prepares to banish the Nevett family to unpleasant memory again. Until Edgar Nevett is killed by an enchanted silver candlestick — one of the pieces Ned declared magically harmless.

Calling on his old school friend Julian Lynes — private detective and another victim of the younger Nevett — Ned races to solve the murder, clear the stain on his professional reputation, and lay to rest the ghosts of his past.

Assisted by Ned's able secretary Miss Frost, who has unexpected metaphysical skills of her own, Ned and Julian explore London's criminal underworld and sodomitical demimonde, uncover secrets and scandals, confront the unexpected murderer and the mysteries of their own relationship.

In Death by Silver veteran authors Melissa Scott and Amy Griswold introduce a Victorian London where magic works, influencing every aspect of civilized life, and two very appealing detectives.


"

Ladies and Gentlemen: I give you the Kissing Booth Girl! Lips that beguile. Oh, I promise, the nearest thing to nuzzling an angel can be yours — today! — for a shiny round Seated Liberty I know you carry in your very pockets as I speak." But to mechanically-inclined Beni, is the ethereal girl who fell from the sky a wish come true or false hope for life beyond the confines of the odd carnival called home. Her story – as well as tales of an order of deep-sea diving nuns caring for a sunken chapel and a high school boy asked to prom by the only dead kid he's ever met – can be found in A.C. Wise's newest collection of the fantastical, the weird, the queer and the poignant.