Books Received, March
31

 — April

6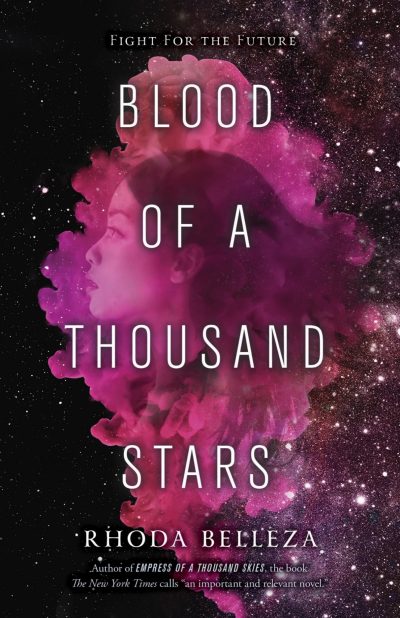 War tears the galaxy apart, power tests the limits of family, and violence gives way to freedom in this exhilarating sequel to Empress of a Thousand Stars.

Empress Rhee, also known as Crown Princess Rhiannon Ta'an, is the sole surviving heir to a powerful dynasty. She'll stop at nothing to avenge her family and claim her throne. Fugitive Aly has risen above his war refugee origins to find fame as the dashing star of a DroneVision show. But when he's falsely accused of killing Rhee, he's forced to prove his innocence to save his reputation – and his life. Madman With planets on the brink of war, Rhee and Aly must confront a ruthless evil that threatens the fate of the entire galaxy.
Rhoda Belleza crafts a powerful saga of vengeance, warfare, and the true meaning of legacy in this exhilarating debut, perfect for readers of Marissa Meyer's Lunar Chronicles and Jay Kristoff and Amie Kaufman's Illuminae Files.

The Snail on the Slope takes place in two worlds. One is the Administration, an institution run by a surreal, Kafkaesque bureaucracy whose aim is to govern the forest below. The other is the Forest, a place of fear, weird creatures, primitive people and violence. Peretz, who works at the Administration, wants to visit the Forest. Candide crashed in the Forest years ago and wants to return to the Administration. Their journeys are surprising and strange, and readers are left to puzzle out the mysteries of these foreign environments. The Strugatskys themselves called The Snail on the Slope ​"the most perfect and the most valuable of our works."

A ragtag crew of humans and posthumans discover alien technology that could change the fate of humanity… or awaken an ancient evil and destroy all life in the galaxy.


The shady crew of the White Raven run freight and salvage at the fringes of our solar system. They discover the wreck of a centuries-old exploration vessel floating light years away from its intended destination and revive its sole occupant, who wakes with news of First Alien Contact. When the crew break it to her that humanity has alien allies already, she reveals that these are very different extra-terrestrials… and the gifts they bestowed on her could kill all humanity, or take it out to the most distant stars.
The Magazine of the Science Fiction and Fantasy Field.