Books Received, May
27

 — June

2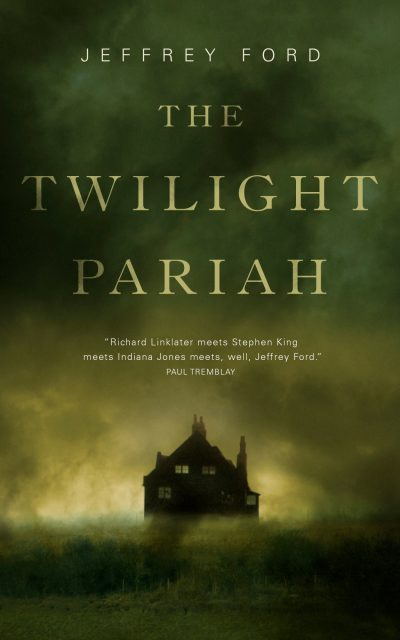 All Maggie, Russell, and Henry wanted out of their last college vacation was to get drunk and play archaeologist in an old house in the woods outside of town. When they excavate the mansion's outhouse they find way more than they bargained for: a sealed bottle filled with a red liquid, along with the bizarre skeleton of a horned child

Disturbing the skeleton throws each of their lives into a living hell. They feel followed wherever they go, their homes are ransacked by unknown intruders, and people they care about are brutally, horribly dismembered. The three friends awakened something, a creature that will stop at nothing to retrieve its child.
What would you sacrifice in the name of success? How much does an artist need to give up to create great art?

Imogen has grown up reading fairy tales about mothers who die and make way for cruel stepmothers. As a child, she used to lie in bed wishing that her life would become one of these tragic fairy tales because she couldn't imagine how a stepmother could be worse than her mother now.

As adults, Imogen and her sister Marin are accepted to an elite post-grad arts program—Imogen as a writer and Marin as a dancer. Soon enough, though, they realize that there's more to the school than meets the eye. Imogen might be living in the fairy tale she's dreamed about as a child, but it's one that will pit her against Marin if she decides to escape her past to find her heart's desire.
Where we love, we ruin…

Some families hand down wealth through generations; some hand down wisdom. Some families, whether they want to or not, hand down the secret burdens they carry and the dangerous debts they owe.

Lissa Nevsky's grandmother leaves her a big, empty house, and a legacy of magic: folk magic, old magic, brought with Baba when she fled the Gulag. In the wake of her passing, the Russian community of Toronto will depend on Lissa now, to give them their remedies and be their koldun'ia. But Lissa hasn't had time to learn everything Baba wanted to teach her—let alone the things Baba kept hidden.

Maksim Volkov's birth family is long dead, anything they bestowed on him long turned to dust. What Maksim carries now is a legacy of violence, and he does not have to die to pass it on. When Maksim feels his protective spell fail, he returns to the witch he rescued from the Gulag, only to find his spell has died along with the one who cast it. Without the spell, it is only a matter of time before Maksim's violent nature slips its leash and he infects someone else—if he hasn't done so already.

Nick Kaisaris is just a normal dude who likes to party. He doesn't worry about family drama. He doesn't have any secrets. All he wants is for things to stay like they are right now, tonight: Nick and his best buddy Jonathan, out on the town. Only Nick is on a collision course with Maksim Volkov, and what he takes away from this night is going to crack open Nick's nature until all of his worst self comes to light.

Lissa's legacy of magic might hold the key to Maksim's salvation, if she can unravel it in time. But it's a legacy that comes at a price. And Maksim might not want to be saved…
Born in Japan and raised as a human, Taiki is overwhelmed when he's brought back to the kingdom of Tai, where he's told he's a kirin. With little knowledge or guidance, he must trust his latent instincts to choose a king for the Kingdom of Tai from among dozens of men and women who seek the position. Will the frustrated Taiki, who can't even figure out how to transform into animal form, make the right choice? And more important, will he discover the kirin that lives within?




In a new Cold War between Earth and the colonies on Mars, when devastating weapons go missing, there's only one team you can call – the Outriders. A crack force of highly specialised super-soldiers, their clone bodies are near-immortal. When a fully-autonomous vessel with orbital strike capabilities goes missing, it's up to the Outriders to track the untrackable. But when the trail leads them to the influential Martian People's Collective Republic, the operation gets a lot more complicated…
No matter how far humanity comes, it can't escape its own worst impulses…

A new generation comes of age eighteen years after humanity arrived on the colony planet Gaia. Now threats from both within and outside their Trident threaten everything they've built. The discovery of an alien installation inside Gaia's moon, terrorist attacks and the kidnap of a man's daughter stretch the community to breaking point, but only two men stand a chance of solving all three mysteries before the makeshift planetary government shuts everything down.
Deep within the palace of the Mede emperor, in an alcove off the main room of his master's apartments,. Kamet minds his master's business and his own. Carefully keeping the accounts, and his own counsel, Kamet has accumulated a few possessions, a little money stored in the household's cashbox, and a significant amount of personal power. As a slave, his fate is tied to his master's. If Nahuseresh's fortunes improve, so will Kamet's, and Nahuseresh has been working diligently to promote his fortunes since the debacle in Attolia.

A soldier in the shadows offers escape, but Kamet won't sacrifice his ambition for a meager and unreliable freedom; not until a whispered warning of poison and murder destroys all of his carefully laid plans. When Kamet flees for his life, he leaves behind everything—his past, his identity, his meticulously crafted defenses—and finds himself woefully unprepared for the journey that lies ahead.

Pursued across rivers, wastelands, salt plains, snowcapped mountains, and storm-tossed seas, Kamet is dead set on regaining control of his future and protecting himself at any cost. Friendships—new and long-forgotten—beckon, lethal enemies circle, secrets accumulate, and the fragile hopes of the little kingdoms of Attolia, Eddis, and Sounis hang in the balance.
Kate Standish has been on the forest-world of Huginn less than a week and she's already pretty sure her new company murdered her boss. But the little town of mill workers and farmers is more worried about eco-terrorism and a series of attacks by the bizarre, sentient dogs of this planet, than a death most people would like to believe is an accident. That is, until Kate's investigation uncovers a conspiracy which threatens them all.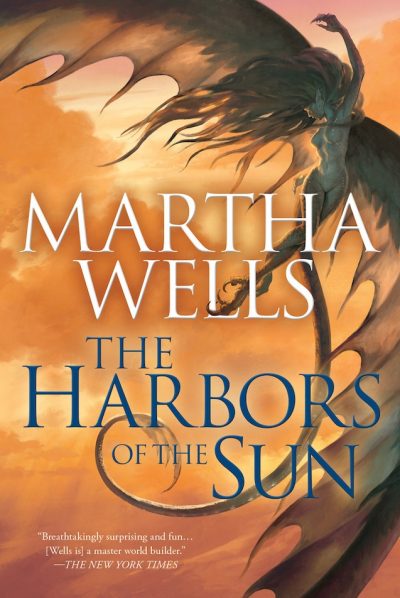 A former friend has betrayed the Raksura and their groundling companions, and now the survivors must race across the Three Worlds to rescue their kidnapped family members. When Moon and Stone are sent ahead to scout, they quickly encounter an unexpected and potentially deadly ally, and decide to disobey the queens and continue the search alone. Following in a wind-ship, Jade and Malachite make an unlikely alliance of their own, until word reaches them that the Fell are massing for an attack on the Reaches, and that forces of the powerful Empire of Kish are turning against the Raksura and their groundling comrades.

But there may be no time to stage a rescue, as the kidnapped Raksura discover that their captors are heading toward a mysterious destination with a stolen magical artifact that will cause more devastation for the Reaches than anything the lethal Fell can imagine. To stop them, the Raksura will have to take the ultimate risk and follow them into forbidden territory.

The Harbors of the Sun, from celebrated fantasy author Martha Wells, is the thrilling follow-up to The Edge of Worlds, and the conclusion of a new Three Worlds duology of strange lands, uncanny beings, dead cities, and ancient danger.
Mokoya and Akeha, the twin children of the Protector, were sold to the Grand Monastery as children. While Mokoya developed her strange prophetic gift, Akeha was always the one who could see the strings that moved adults to action. While his sister received visions of what would be, Akeha realized what could be. What's more, he saw the sickness at the heart of his mother's Protectorate.

A rebellion is growing. The Machinists discover new levers to move the world every day, while the Tensors fight to put them down and preserve the power of the state. Unwilling to continue to play a pawn in his mother's twisted schemes, Akeha leaves the Tensorate behind and falls in with the rebels. But every step Akeha takes towards the Machinists is a step away from his sister Mokoya. Can Akeha find peace without shattering the bond he shares with his twin sister?
Fallen prophet, master of the elements, and daughter of the supreme Protector, Sanao Mokoya has abandoned the life that once bound her. Once her visions shaped the lives of citizens across the land, but no matter what tragedy Mokoya foresaw, she could never reshape the future. Broken by the loss of her young daughter, she now hunts deadly, sky-obscuring naga in the harsh outer reaches of the kingdom with packs of dinosaurs at her side, far from everything she used to love.On the trail of a massive naga that threatens the rebellious mining city of Bataanar, Mokoya meets the mysterious and alluring Rider. But all is not as it seems: the beast they both hunt harbors a secret that could ignite war throughout the Protectorate. As she is drawn into a conspiracy of magic and betrayal, Mokoya must come to terms with her extraordinary and dangerous gifts, or risk losing the little she has left to hold dear.