A Dead Djinn in Cairo — P. Djèlí Clark
P. Djèlí Clark's A Dead Djinn in Cairo is an alternate-history fantasy novella. It shares its setting with The Haunting of Tram Car 015.
Forty years ago, al-Jahiz opened the world to magic. Bad news for the Ottomans, the British, and the French, whose domination of Egypt came to an abrupt halt. Good news for Egypt, independent once more. But magic and magical beings bring problems of their own. Fatma el-Sha'arawi, special investigator with the Egyptian Ministry of Alchemy, Enchantments, and Supernatural Entities, spends her days dealing with them.
For example, the matter of the dead and bloodless djinn.
---
Miscellaneous Reviews
The Deep — Rivers Solomon, Daveed Diggs, William Hutson, Jonathan Snipes
The Deep is an upcoming standalone speculative fiction novel by Rivers Solomon, with Daveed Diggs, William Hutson, and Jonathan Snipes.
Each historian selects their replacement. Yatu is the current wajinru historian. Inconveniently for her people, her task may be killing her.
---
Miscellaneous Reviews
Rediscovery Vol 1: SF by Women 1958–1963 — Gideon Marcus, A. J. Howells, Janice Marcus, Erica Frank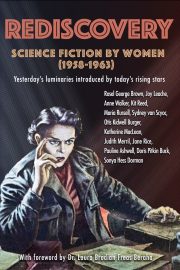 2019's Rediscovery Vol 1: SF by Women 1958–1963 is an anthology of classic science fiction written by women. The managing editor is Gideon Marcus; editing and arrangement are thanks to A. J. Howells, Janice Marcus, and Erica Frank.
---
Miscellaneous Reviews
Sultana's Dream — Rokeya Sakhawat Hossain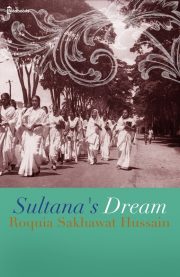 Rokeya Sakhawat Hossain's 1905 Sultana's Dream is a feminist utopian novella. It was originally published in The Indian Ladies Journal.
A sultana muses on the condition of women in Calcutta, the city in which she lives. When a woman she takes for an old friend invites her for a walk, the sultana goes with her. It soon becomes clear the sultana has misunderstood the situation.
---
Miscellaneous Reviews
To Be Taught, if Fortunate — Becky Chambers
To Be Taught, if Fortunate is a standalone hard-SF novella from Becky Chambers.
Flight engineer Ariadne O'Neill and mission specialists Elena Quesada-Cruz,
Jack Vo, and Chikondi Daka have been dispatched aboard the OCA spacecraft Merian to the red dwarf star Zhenyi (BA-921), just which is a mere fourteen light-years from Sol.
Faster than light drives do not exist and neither does terraforming. Instead, the explorers must depend on somaforming, a technologically induced metamorphosis that will adapt them to the worlds they visit.

---
Miscellaneous Reviews
Deep Roots — Ruthanna Emrys
Innsmouth Legacy, book 2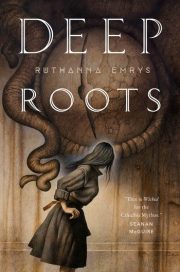 2018's Deep Roots is the second volume in Ruthanna Emrys' Innsmouth Legacy series.
Aphra Marsh survived an American concentration camp. She is one of very few land-dwelling Deep Ones still alive. Despite their much reduced numbers, she hopes to rebuild her shattered community. To do this, she needs the US government's cooperation — or at least an end to active attempts to exterminate the Deep Ones.
But nuclear war threatens. Were it to happen, it would render her efforts pointless. Toleration of land-dwelling Deep Ones would mean nothing if the humans were to make the land temporarily uninhabitable. The ocean-dwelling Deep Ones would live on, but once their land-kin vanished, there would be no way to re-establish them.
The Deep Ones are not the only beings worried about humanity's future.
---
Miscellaneous Reviews
The Hound of Justice — Claire O'Dell
Janet Watson, book 2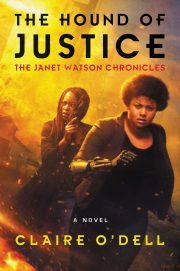 2019's The Hound of Justice is the second volume in Claire O'Dell's Janet Watson Chronicles.
Doctor Janet Watson has a new prosthetic arm and a new position at Georgetown University Hospital. The new arm is a vast improvement over the previous arm, but Janet is finding it hard to master. She needs to be capable of fine, disciplined movements if she is to return to being a surgeon.
America has a new President, Donovan, a Democratic Progressive. Like her new arm, the new President isn't all Janet could wish him to be, but he is better than the alternative (reactionary Jeb Foley). Years into its second civil war, even a second-rate President and the hope of a disappointing peace is an improvement, at least from the perspective of the sane people of America.
Richard Speiker's Brotherhood of Redemption is threatened by the prospect of peace. Inauguration day is marred by a terrorist bomb attack that fails to kill its intended target thanks to what appears to be simple incompetence.
---
Miscellaneous Reviews
This is How You Lose The Time War — Amal El-Mohtar & Max Gladstone
Amal El-Mohtar and Max Gladstone's 2019 This is How You Lose the Time War is a standalone SF novel.
Two great powers, technological Agency and biological Garden, are engaged in a long, brutal war for control of reality itself. Not satisfied with shaping a single universe to suit their tastes, both sides covet control of every history of every universe.
Red fights for Agency. Red is very good at their job. Good enough to attract the attention of Garden operative Blue.
---
Miscellaneous Reviews
The Outside — Ada Hoffmann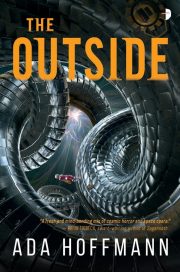 2019's The Outside is Ada Hoffmann's debut SF novel.
Praise to the Gods of the galaxy, who brought us out of Old Earth.
Praise to the Gods of the warp drive, who push at the edges of space.
Praise to the Gods of the portal, who open all doors to our bodies.
Praise to the Gods of the ansible, who open all doors to our words.
Praise, praise be to the Gods who know, whose minds are above human minds, whose knowledge has kept us alive.
Once artificial intelligences, now something much more, the gods rule the human-occupied sector of the Milky Way. Having the gods consume their souls after death is a small price to pay for access to the stars. Despite centuries of such benevolent guidance, some humans still persist in trying to develop their own advanced technologies without divine help.
Yasira Shien is the Shien in the Talirr-Shien Effect, the phenomenon at the heart of the Pride of Jai. If all works to plan, the Talsirr-Shien Reactor will power an orbiting research facility for centuries to come.
If all does not go according to plan, well … who knows?
---
Miscellaneous Reviews
Aerial Magic — Walkingnorth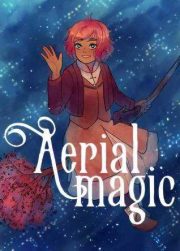 Aerial Magic is an on-going secondary universe fantasy webtoon by Walkingnorth. I reviewed their Always Human here. Chapter one covers the first twenty-five episodes.
Wisteria Kemp is determined to earn her way into the Aerial Guild, the professional association that regulates aerial magic. The conventional path to membership (at least in modern times) is through university. Having learned the hard way that she is ill-suited for the classroom, Wisteria chooses a more traditional course: an apprenticeship.
Wisteria sends out four hundred applications for an apprentice position. She gets a single positive response, from Master Cecily Moon. Wisteria is invited to work at Moon's broomstick repair shop in the vast metropolis of Vecrum.
Convinced failure is assured, Wisteria takes with her only her avian familiar Puppy and a small supply of clothing.

---
Miscellaneous Reviews
Semiosis — Sue Burke
Semiosis, book 1
Sue Burke's 2018's Semiosis is hard-SF first-contact novel. It's an accomplished debut and has been nominated for the Clarke award. It is the first volume in the Semiosis Duology.

Tired of Earth's violence and exploitation, a community of idealists sets out for the stars in a sublight starship. Many years later they wake from cold sleep to learn they have travelled to HIP 30815f rather than HIP 30756. Having little other choice, they land on the Earthlike world they call Pax. They hope to find new lives in a shiny utopia. What most of them find are interesting ways to die.
---
Miscellaneous Reviews
The Barrow Will Send What It May — Margaret Killjoy
Danielle Cain, book 2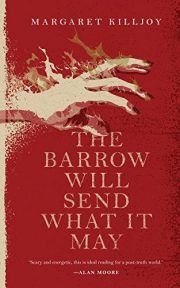 2018's The Barrow Will Send What It May is the second entry in Margaret Killjoy's Danielle Cain series.
Danielle and her new chums Brynne, Doomsday, Vulture, and Thursday survived the events in The Lamb Will Slaughter the Lion, the previous book in the series. However, they find themselves suspected of causing (rather than surviving) the pile of dead police in the town of Lamb. Rather than try to convince skeptical detectives that the dead cops were slain by a demon, the quintet have hit the road. Perhaps they can become itinerant demon-hunters?
America's great highway network will whisk them away from suspicion. It's a fine plan. Too bad Danielle manages to total the car near Pendleton, Montana.
---
Miscellaneous Reviews
Atlas Alone — Emma Newman
Planetfall, book 4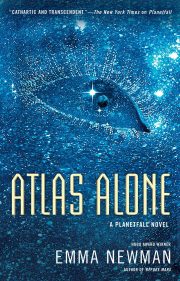 2019's Atlas Alone is the fourth installment in Emma Newman's Planetfall series.
Humanity's second crewed starship is on its way to the distant star system pioneered by the Pathfinder. The 10,400 people on board Atlas 2 have a twenty-year voyage ahead of them1, which raises the question of how they are to fill their time. Dee knows exactly how she will spend it.
(spoilers for After Atlas)
---
Miscellaneous Reviews
The Undefeated — Una McCormack
Una McCormack's 2019's The Undefeated is a science fiction novella.
After a long and successful career, famed journalist Monica Greatorex returns to Sienna, the backwater world from whence she came. She chooses an interesting time for her return. There have been great changes on Sienna. She observes and reflects.
---
Miscellaneous Reviews
Suzanne Palmer's 2019 Finder is a science fiction novel.
Humanity has escaped the Earth and the Solar System and has spread across the Milky Way. It's a grand, romantic era … in the midst of which Fergus Ferguson has an unromantic job. He is a modern-day repo man, tracking down and recovering items that have not been paid for.
The quest for a starship misappropriated by Arum Gilger leads Fergus to Cernekan, a meh system midway between nowhere remarkable and no place special. Cernekan is about to become an interesting place, and the unfortunate Fergus will play a central role in that transformation.
---
Miscellaneous Reviews
The Raven Tower — Ann Leckie
Ann Leckie's The Raven Tower is a standalone secondary-world fantasy.
Mawat's story may sound familiar: a northern kingdom; an heir who learns that his father has disappeared and that his uncle has seized power.
---
Miscellaneous Reviews
Ninth Step Station — Malka Older, Fran Wilde, Jacqueline Koyanagi, Curtis C. Chen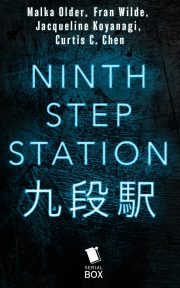 Malka Older, Fran Wilde, Jacqueline Koyanagi, and Curtis C. Chen's 2018 Ninth Step Station is an anthology of serial shared-world cyberpunk fiction. It is published by Serial Box, who (to quote their site):

Serial Box is a publishing company and mobile app that produces and delivers team-written serialized fiction. We blend story production and distribution practices from television, book publishing and narrative podcasting to create professionally crafted serials that fit your life.
Following earthquake and Chinese invasion, Tokyo is divided between Chinese occupation forces, American forces, and of course the Japanese themselves. Crime is still a fact of life. It is up to Tokyo Metropolitan Police officers like Miyako Korida to deal with it. Because there is no job that cannot be made more complicated, Miyako has the privilege of partnering with Peacekeeper Lieutenant Emma Higashi of the US Navy.

---
Miscellaneous Reviews
Hidden Sun — Jaine Fenn
Shadowlands, book 1
2018's Hidden Sun is the first volume in Jaine Fenn's Shadowlands series.
Disfigured in a mishap, aristocratic shadowkin Rhia disregards convention and indulges her scholarly interests.
Dej is also unconventional, but she's not as lucky. She's a skykin and so a lesser being in the eyes of the shadowkin who run the creche that raised her. Rhia can flout rules; Dej cannot. She is punished for disobedience and eventually sent back to her people, the skykins, who lead hard lives under the bright sun of the skylands.
Who would expect that these two women, of such different backgrounds and tastes, would ever meet?

---
Miscellaneous Reviews
Miranda in Milan — Katharine Duckett
Katharine Duckett's Miranda in Milan is a standalone historical fantasy novella. It is Duckett's book debut1.
Restored to his dukedom, Prospero returns to Milan, bringing with him his daughter Miranda. Miranda was raised on Prospero's uncharted island and finds Milan a bewildering, alien city.
A bewildering, alien, and hostile city.
---
Miscellaneous Reviews
If at First You Don't Succeed, Try, Try Again — Zen Cho
Zen Cho's 2018 If at First You Don't Succeed, Try, Try Again is a standalone novelette.
Nothing is finer than being an enlightened dragon, armed with the wisdom of the ages and a cintamani, a matchless pearl that confers godly power on the possessor. Or so believes Byam, a lowly imugi (worm). Searching for the secret of enlightenment, it is visiting terrified monks, asking them to teach it the Way. Right now!1 It is also contriving various schemes to trick heaven into granting it entry to the celestial ranks.

---
Miscellaneous Reviews
The Man Who Bridged the Mist — Kij Johnson
Kij Johnson's 2011 The Man Who Bridged the Mist is a standalone secondary world fantasy.
A river divides the Empire's Nearside from Farside. Bridging the wide river would be challenge enough. The challenge is doubled or tripled by the mist that covers the river. The mist is caustic; it burns. Things live in the Mist, some vast enough to swallow boats and their contents whole. Boats can cross the Mist, but it's a perilous crossing. Boats disappear; passengers die.
Kit Meinem of Atyar has been tasked to build a bridge over the river.
---
Miscellaneous Reviews
Eat Your Heart Out — Dayna Ingram
Dayna Ingram's 2011 Eat Your Heart Out is a standalone zombie apocalypse novella.
Devin has it all: a postage-stamp sized apartment over what's almost certainly a meth lab, an increasingly aloof girlfriend, and a new position as shift-leader at Ashbee's Furniture Outlet (where the odd smells and stains are thrown in for free!). All this in a town that is a backwater even for a flyover state. The only possible way Devin's slice of heaven could go wrong is if zombies attack.
Zombies attack.

---
Miscellaneous Reviews
A Symphony of Echoes — Jodi Taylor
Chronicles of St. Mary's, book 2
2013's A Symphony of Echoes is the second volume in Jodi Taylor's series Chronicles of St. Mary's.
Madeline Maxwell and Kalinda Black's innocent foray into the late 19th century to seek out Jack the Ripper takes an unpleasant turn when the pair finds Jack the Ripper. Or rather, the Ripper finds them.

---
Miscellaneous Reviews
The Future is Female! — Lisa Yaszek

Lisa Yaszek's 2018 The Future Is Female! 25 Classic Science Fiction Stories By Women, From Pulp Pioneers To Ursula K. Le Guin is an anthology. As promised by the title, it contains twenty-five classic stories by women, published over a span of time stretching from the early days of commercial science fiction to the late 1960s.

---
Miscellaneous Reviews
The Epic Crush of Genie Lo — F. C. Yee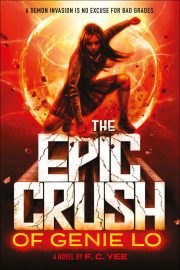 2017's The Epic Crush of Genie Lo is F. C. Yee's debut novel.
Bay Area high school student Eugenia "Genie" Lo is highly motivated and hard-working, determined to earn her way into Harvard. She's going to claw her way to the top, despite all her equally motivated, hard working, and better-connected rivals. Harvard is not just a top-ranked school. It is as far from Genie's well-meaning, interfering mother as it is possible to be without leaving the United States. Genie does not need distractions on her journey to the east. She gets a major distraction in the form of brash transfer student Quentin Sun.
Also known as Sun Wukong.
Also known as the Monkey King. That Monkey King.
---