Ordinary Jack — Helen Cresswell
Bagthorpe Saga, book 1
1977's Ordinary Jack is the first volume in Helen Cresswell's YA Bagthorpe Saga.
The Bagthorpes are perhaps the single greatest collection of geniuses the world has ever seen. At least, that is what the Bagthorpes would say … and if you cannot trust the single greatest collection of geniuses the world has ever seen, whom1 can you trust?
Jack Bagthorpe is the sole exception. Poor Jack is exceptionally unexceptional.

---
Special Requests
Mrs. Frisby and the Rats of NIMH — Robert C. O'Brien
Robert C. O'Brien's 1971 Mrs. Frisby and the Rats of NIMH is a standalone children's SF novel. O'Brien wrote no sequels.
Mrs. Frisby (a mouse) and her children (mice) have taken shelter in a cinder block near one of the fields owned by farmer Fitzgibbons. Winter is over and plowing season is approaching. The widow Frisby must move her children before a plow smashes into their home.
In previous years, Mrs. Frisby had no trouble relocating her family before plowing season. This year is different.
---
Special Requests
The Changeover — Margaret Mahy
Margaret Mahy's 1984 The Changeover is a standalone YA fantasy novel.
Schoolgirl Laura Chant lives with her divorced mother Kate and her younger brother Jacko. One morning she wakes with a premonition that life in the quiet Christchurch suburb of Gardendale is about to change for the worse. She knows from past experience that her premonitions are trustworthy. However, there seems to be nothing she can do to prevent whatever fate is looming. She must carry on as normal and hope for the best.
She does not get the best.
---
Special Requests
The Wizard Children of Finn — Mary Tannen
Finn, book 1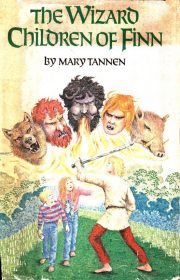 Mary Tannen's 1981 time-travel juvenile fantasy The Wizard Children of Finn is the first of her Finn novels.
Sent off by their actress mother for a summer stay at their uncle Rupert's estate, eleven-year-old Fiona and eight-year-old Bran McCool foresee a summer of boredom. They'll miss their mother; their uncle will not be in residence. The children have only the company of two eccentric old women whom they barely know, Lia and Bovmall.

---
Special Requests
Servant of the Crown — Melissa McShane
Tremontane, book 1
Servant of the Crown is the first volume in Melissa McShane's Tremontane series.
Alison Quinn, Countess of Waxwold, distrusts men. Every man she has ever met has wanted her title, her money, and/or her body. She has turned her back on romance to focus on her father's publishing company. But rank comes with obligations. When Queen Zara North summons Alison to Aurilien to serve as a companion to Zara's mother, the Dowager Queen, Alison has no choice but to obey.
The Dowager Queen is friendly, if a bit naïve. Her son Anthony is also friendly. Too friendly. As the heir apparent to the unmarried and childless Zara, he is confident that he is irresistible.
Alison and Anthony's first meeting ends in a slap heard around the court.
---
Special Requests
The Afterward — E. K. Johnston
E. K. Johnston's 2019 The Afterward is a standalone secondary-universe fantasy.
Summoned out of oblivion by power-hungry fools, the Old God raised an army of mind-controlled slaves and marched to retake the world it once owned. As so often happens to world-conquering villains, the God was vanquished by seven adventurers led by Sir Erris Quicksword.
The world saved, the adventurers were each rewarded (although not too lavishly) and were free to return to their old lives. Or so some might have thought.
---
Special Requests
Burning Bright — Melissa McShane
Extraordinaries, book 1
2016's Burning Bright is the first volume of Melissa McShane's Extraordinaries series.
Elinor Pembroke discovers she has extraordinary powers when she wakes to discover her bedchamber is on fire. She extinguishes the flames with a thought. This marks her not just as a so-called scorcher, a pyrokinetic, but as the very special sort of scorcher who can control and dismiss the flames she creates.
Since the year is 1812, this means that Elinor is no longer an unremarkable middle sister well on her way towards spinsterhood. She's now a valuable commodity on the marriage mart. Her father is eager to hawk her to the first sufficiently well-born prospect.
---
Special Requests
The Element of Fire — Martha Wells
Martha Wells' 1993 debut novel The Element of Fire is a standalone secondary-universe fantasy. It is the first of Wells' Ile-Rien books. It was followed by The Death of the Necromancer, The Fall of Ile-Rien trilogy (The Wizard Hunters, The Ships of Air, and The Gate of Gods) and various short pieces.
A daring night-time raid on a sorcerer's lair, a victim recovered, a mansion left aflame: enough of an adventure in itself. For Captain Thomas Boniface, this was just the beginning of a longer, more perilous campaign.
---
Special Requests
The Smoke-Scented Girl — Melissa McShane
Dalanine, book 1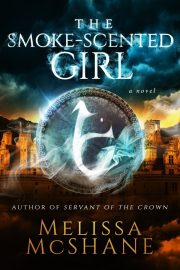 2015's The Smoke-Scented Girl is the first volume in Melissa McShane's Dalanine secondary-universe fantasy series.
The kingdom of Dalanine is under attack. The Despot is marching steadily, unstoppably, towards the capital. Dalanine is also dealing with a rash of deadly arson attacks.
Research magician Evon Lorantis is working desperately to work out who or what agency is causing the fires.
What he discovers: a young woman who can't control her new powers.
---
Special Requests
Carpe Diem — Sharon Lee & Steve Miller
Liaden, book 3
Sharon Lee and Steve Miller's 1989 Carpe Diem is the third novel published in their long-running Liaden series.
Set upon by the predatory Yxtrang, Val Con yos'Phelium makes a desperate bid to escape into faster-than-light drive. It's successful in the sense that Val Con and his companion Miri Robertson escape horrific deaths at the hands of the Yxtrang. It's unsuccessful in that their badly damaged ship ends up in the back of beyond, orbiting the interdicted world of Vandar.
Briefly orbiting. A forced descent follows.
---
Special Requests
This Alien Shore — C. S. Friedman
C. S. Friedman's This Alien Shore is a standalone space-opera/cyberpunk novel.
The Hausman drive gave humanity the stars. It also induced mutations in crew, passengers, and colonists. The mutations thrived in the new colonies, which became known as Variants. A bigoted, xenophobic Earth abandoned its colonies. Two centuries later, the Guerans developed an entirely new method of faster-than-light travel, via ainniq, points that give access to an alien realm governed by unfamiliar laws. The Gueran Guild reached out to all of humanity's worlds, including standoffish Earth, and rebuilt the interstellar community Earth had cast aside.
Now someone is trying to destroy that community.
---
Special Requests
City of Bones — Martha Wells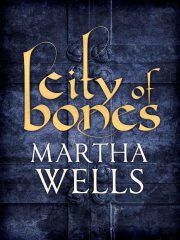 Martha Wells' 1995 City of Bones is a standalone secondary-world fantasy.
The relic trade is chancy enough, but for krismen like Khat in a city like Charisat, it is especially risky. Even if Khat can avoid violating Charisat's trade laws, he could still be murdered by greedy criminals … or off-handedly killed by the city guard or their masters. He is, after all, a despised non-human.
Too bad that there are so few jobs open to Khat. This is the best of the few; as a krisman, he has some advantages.
---
Special Requests
Travel Light — Naomi Mitchison
Naomi Mitchison's 1952 Travel Light is a standalone fantasy.
A widowed king remarries. His new wife may have many virtues, but love for her stepdaughter Halla is not one of them. Eager to please his new bride, the king orders his daughter Halla cast out in the wilderness to die.
This should have been the end for Halla. It wasn't.
---
Special Requests
Gutter Prayer — Gareth Hanrahan
Black Iron Legacy
2019's The Gutter Prayer is the first volume in Gareth Hanrahan's planned Black Iron Legacy series. It is Hanrahan's debut novel.
Rat, Carillon, and Spar: the ghoul, the runaway, and the Stone Man. Each have their special talents; together they make a splendid team of thieves. Master thief Heinreil seems to think so; he selected the trio to steal valuable documents from the city of Guerdon's House of Law.
Some missions are more challenging than others. When we meet our heroes, the House of Law is in flames thanks to the wild success of another team's alchemical explosives. Guerdon's protectors are well aware that something untoward is up. Rat escapes capture, but Carillon and Spar do not.
---
Special Requests
Dark Orbit — Carolyn Ives Gilman

Carolyn Ives Gilman's 2015 Dark Orbit is a standalone SF novel set in her Twenty Worlds universe.
Researcher Saraswati Callicot transmits home to Capella Two only to find that during the years she spent in transit, she was sued for and lost the intellectual property from which she had expected riches. The same light-speed delay involved in matter transmission means that by the time she is reconstituted into a living human, the period during which she could have appealed is long over. Not to worry! Director Gossup wants to recruit Sara for a very important mission.
The known worlds (linked to each other by superluminal communication and light-speed matter transmission) were founded by sub-light probes sent out in the era of the great diaspora. They're all human-friendly, thanks to terraforming. One of the ancient probes, long since written off, has called home unexpectedly. It has found something quite new.
---
Special Requests
A Cathedral of Myth and Bone — Kat Howard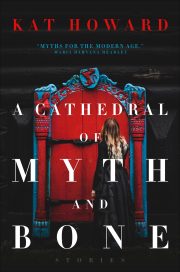 ---
Special Requests
Halting State — Charles Stross
Halting State, book 1
The opening paragraph informs you that the book featured in today's review is Halting State. This novel was written by Charles Stross and was published in 2007. You muse on how long ago that was.
The book opens with protagonist one, Sergeant Sue Smith. She is summoned to Hayek Associates, who are victims of a robbery that proves much less straightforward than expected.

---
Special Requests
The Way Back — Michael E. Briant
Blake's 7, book 1
Terry Nation's Blake's 7 is a dystopian SF television series. It originally aired between 1978 and 1981. "The Way Back," written by Michael E. Briant, aired on January 2nd, 1978.
Roj Blake is a seemingly unremarkable member of society. Blake's friend Ravella is determined to convince Blake otherwise.

---
Special Requests
Rat's Maze — M. E. S. Gibson
Avalon City Vice, book 1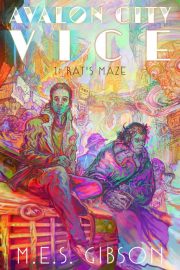 2018's Rat's Maze is the first volume in M. E. S. Gibson's Avalon City Vice fantasy-noir series.
Humans come to Avalon City in search of magical wonders. They bring with them human vices like drugs. Confronted with unfamiliar challenges, the ferals native to Avalon City have responded by copying human solutions. Thus the Avalon City Police Department. Thus ACPD Vice, charged with containing the city's drug trade.
Detective Reis "Rat" Attalus is a vice cop. His partner just died and the week looks like it is only going to get worse.

---
Special Requests
Stand Still, Stay Silent — Minna Sundberg
Minna Sundberg's Stand Still, Stay Silent is an on-going fantasy webcomic.
Ninety years ago, a mysterious contagion known as the Rash swept across the Earth, infecting almost every mammalian species. Those not lucky enough to die were transformed into hideous monsters. Inside the Known World — Iceland, Norway, Denmark, Finland and Sweden — a quarter of a million humans survive. The rest of the planet is deemed the Silent World and sensible humans, particularly those without inborn immunity to the Rash, avoid it.
The Nordic Council of History and Rediscovery approves a bold proposal to explore some of the nearer regions of the Silent World. (A mistake, really; at least one of the Council members didn't understand what they were approving.)
The Council-provided budget is smaller than the backers of the proposal had hoped. The backers set out to recruit affordably priced volunteers from the ranks of the foolish, the desperate, the poorly informed, and the expendable.
Enter Tuuri Hotakainen (driver/mechanic), Lalli Hotakainen (scout/mage), Emil Västerström (cleanser/pyromaniac), Sigrun Eide (commander), and Mikkel Madsen (medic/cook/voice of reason).

---
Special Requests
Special Deliverance — Clifford D. Simak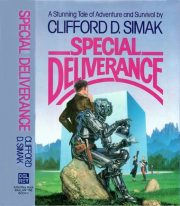 Clifford D. Simak's 1982 Special Deliverance is a standalone SF novel.
When a student hands in an atypically good paper with citations unfamiliar to Professor Edward Lansing, Lansing summons the student to his office for questioning. The student admits he did not write the paper. No surprise. What is a surprise is the source of the paper: a slot machine in the basement of the Student Union Building1.
Of course, Lansing has to see this paper-writing slot machine for himself.
The machine is terribly insistent that it has to provide everyone who activates it with a boon. When the machine's dirty joke fails to amuse, it provides Lansing with two keys and detailed instructions. Curiosity gets the better of Lansing. In short order he finds himself in very unfamiliar territory.
---
Special Requests
Growing Up Weightless — John M. Ford
John M. Ford's Growing Up Weightless is a standalone coming-of-age novel.
If Luna had an Age of Heroes, that era is long over by Matt Roney's time. Independence from Earth was won decades ago. Geniuses gave humans starflight; by Matt's era, interstellar travel is mundane. All of the interesting things have been done by previous generations. What is a teenager to do with himself?
To be honest, Matt does have a wealth of opportunities. So many that he cannot decide. Nor is it clear that any of them will offer him the independence and self-esteem he craves.
---
Special Requests
Quillifer — Walter Jon Williams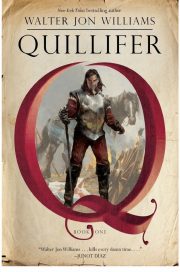 Walter Jon Williams' 2017 Quillifer is a standalone secondary-world fantasy.
Amiable womanizer Quillifer is dispatched to serve a summons on river-stealing aristocrat Sir Stanley. Quillifer is enthusiastic about the mission; it lets him skip boring apprentice-lawyer duties. He is less enthusiastic about the prospect of a confrontation with a notoriously violent land-owner.
The mission has an unexpected benefit. Quillifer returns home to Ethlebight to find the seaport town in flames. A vast pirate fleet has invested the town and is in the process of carrying off much of its population for ransom or slavery. Quillifer is safe, albeit bereaved. His entire family chose to die rather than submit to the pirates. His master, Lawyer Dacket, is also lost.
Quillifer could choose to stay in Ethlebight and help rebuild. He chooses otherwise.

---
Special Requests
The Disappeared — Kristine Kathryn Rusch
Retrieval Artist, book 1
2002's The Disappeared is the first volume in Kristine Kathryn Rusch's Retrieval Artist series.
Faster-than-light travel gave humans the stars and contact with other intelligent species. Each alien civilization has its own set of laws. The question of whose laws apply when and to whom is the subject of carefully negotiated treaties. Those treaties complicate the lives of hard-working space cops.
Miles Flint and Noelle DeRicci enforce the law in the Moon's Armstrong Dome. Armstrong has a starport, which means that alien entanglements are always a possibility. Still, treaty complications aren't exactly common, which is why it is so odd when Flint and DeRicci are faced with three such cases at the same time.

---
Special Requests
The Invisible Library — Genevieve Cogman
The Invisible Library, book 1
2014's The Invisible Library is the first volume in Genevieve Cogman's Invisible Library series.
The Invisible Library exists outside time itself. It is a repository of books gathered from many timestreams: worlds where science, reason, and logic reign supreme, worlds of fantasy, worlds tainted by chaos. Irene, child of two Librarians, was born to her role. She is a book scrounger supreme, adept at infiltrating alternate worlds, locating specific rare books, and stealing them for the Library.
Ideally, she does this without leaving any trace of her involvement. As the opening scene of the novel establishes, sometimes she has to settle for legging it with the goods while pursued by gargoyles. It's a living.

---