Books Received, Dec
16

 — 

22
A retrospective anthology of tales is highlighted by autobiographical accounts of the experiences that have shaped his fantasy and science fiction work.

The gruff and mysterious warrior known as Vargus has meant many things to many people over the course of his long life. But when he hears of a village suffering strange attacks in the dead of night, he must take up the role of the Gath — the people's protector — once again, before any more children go missing.Exclusive to ebook and audiobook, Of Gods and Men is an original epic fantasy novella by Stephen Aryan focusing on a fan-favourite character from the Age of Dread trilogy. Story takes place before the events of Battlemage.
In a desperate bid to escape the bounty on his head, assassin Girton Club-Foot has returned to Maniyadoc, but the kingdom he knew no longer exists.
Three kings battle for supremacy in a land ravaged by war-and one of them is his old friend Rufra. With threats inside and outside the war encampment, Girton races to find the traitor behind an assassination plot. But his magic can no longer be contained and Girton may not be able to save even himself.
It's assassin versus assassin for the life of a king.

Readers met the irrepressible Karen Memory in Elizabeth Bear's

2015

novel Karen Memory, and fell in love with her steampunk Victorian Pacific Northwest city, and her down-to-earth story-telling voice.
Now Karen is back with Stone Mad, a new story about spiritualists, magicians, con-men, and an angry lost tommy-knocker — a magical creature who generally lives in the deep gold mines of Alaska, but has been kidnapped and brought to Rapid City.
Karen and Priya are out for a night on the town, celebrating the purchase of their own little ranch and Karen's retirement from the Hotel Ma Cherie, when they meet the Arcadia Sisters, spiritualists who unexpectedly stir up the tommy-knocker in the basement. The ensuing show could bring down the house, if Karen didn't rush in to rescue everyone she can.

Manhattan has many secrets. Some are older than the city itself.
Summer in New York: a golden hour on the city streets, but a dark time for Selene. She's lost her home and the man she loves.
A cult hungry for ancient power has kidnapped her father and targeted her friends. To save them, Selene must face the past she's been running from — a past that stretches back millennia, to when the faithful called her Huntress. Moon Goddess. Artemis.
With the pantheon at her side, Selene must journey back to the seat of her immortal power: from the streets of Rome and the temples of Athens — to the heights of Mount Olympus itself.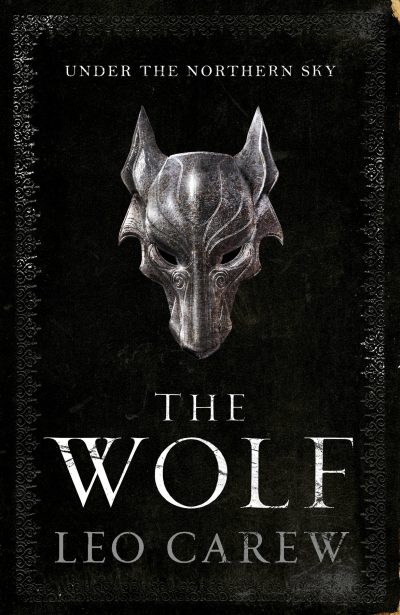 Leo Carew's debut novel The Wolf, the first book in the Under the Northern Sky series, is a masterpiece in epic historical fantasy — a new voice to rival David Gemmell or George RR Martin. Violence and death have come to the land under the Northern Sky. The Anakim dwell in the desolate forests and mountains beyond the black river, the land under the Northern Sky. Their ancient ways are forged in Unthank silver and carved in the grey stone of their heartland, their lives measured out in the turning of centuries, not years. By contrast, the Sutherners live in the moment, their vitality much more immediate and ephemeral than their Anakim neighbours. Fragile is the peace that has existed between these very different races — and that peace is shattered when the Suthern armies flood the lands to the north. These two races revive their age-old hatred and fear of each other. Within the maelstrom of war, two leaders will rise to lead their people to victory. Only one will succeed. The Wolf is a thrilling, savagely visceral, politically nuanced and unexpectedly wry exploration of power and identity — and how far one will go to defend them.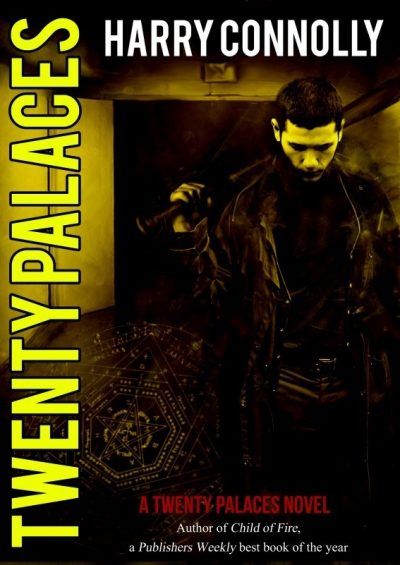 When Ray Lilly was

13

years old, a handgun accident landed his best friend, Jon Burrows, in a wheelchair and turned Ray into a runaway and petty criminal. Fifteen years later, Ray returns home after a stint in prison; he's determined to go straight, but he knows he can't do that without making peace with his old friend. What Ray doesn't expect is to discover that Jon has just received a mysterious cure – not only is he out of his wheelchair, he seems stronger and faster than… well, pretty much anyone. Worse, his cure has drawn the attention of all sorts of powerful people: the media are camped out on his block, the police are investigating him for insurance fraud, and weird shadowy figures have begun to draw closer, figures who clearly do not mean to do Jon any good. Can Ray atone for the biggest mistake of his life by protecting his oldest friend? And what terrible price will the world have to pay if he succeeds?
Tara's quirky PI business is attracting some even quirkier customers. She's not sure how Madame Vine's Escort Agency got her number. And then there's the eccentric motorcycle racing team owner, Bolo Ignatius. Both these clients want to Tara to investigate suspicious circumstances that turn up dead bodies. That can only mean one thing in this town: John Viaspa. Tara goes in for round two with the local crime boss, while balancing the tight rope of her deliciously complicated love life.Tara Sharp's life can only be describe as furious fun.

At the heart of the Dark Zone, a duel for the universe rages.
In an ancient Jorian temple, Jaqi faces John Starfire, the new ruler of the Empire. He has set all the worlds aflame in his quest to destroy humankind. Jaqi has sworn to stop him. Problem is, Jaqi isn't much of a fighter.
Meanwhile, the sun-eating cosmic spiders, the Shir, have moved out of the Dark Zone and are consuming the galaxy. Araskar knows that he must hold them back, but to do that, he has to give himself over to the Resistance, under the command of John Starfire's wife. And she wants him dead more than she wants the stars to live.
If Jaqi and Araskar can fight their way out, they can use a secret at the heart of the Dark Zone to free the galaxy, and end John Starfire's new tyranny. They lose, and every star in the sky will go dark.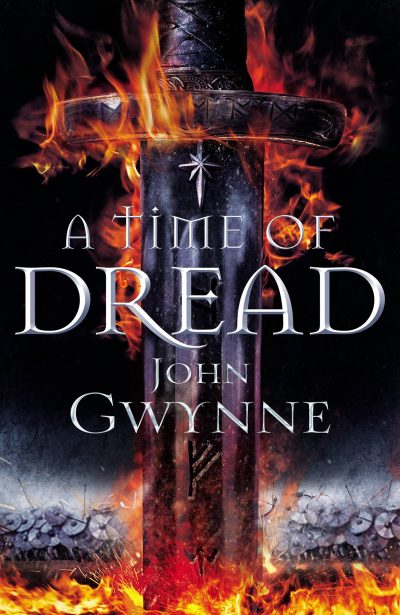 The Ben-Elim, a race of warrior angels, once vanquished a mighty demon horde. Now they rule the Banished lands. But their dominion is brutally enforced and their ancient enemy may not be as crushed as they thought.
In the snowbound north, Drem, a trapper, finds mutilated corpses in the forests — a sign of demonic black magic.
In the south, Riv, a young, tempestuous soldier, discovers a deadly rift within the Ben-Elim themselves.
Two individuals with two world-changing secrets. But where will they lead? And what role will Drem and Riv play in the Banished Land's fate? Difficult choices need to be made.
In the shadows, dark forces are gathering, waiting for their time to rise…
It is the year

7000

by Noble reckoning, and the vampire rulers of the world have grown complacent. When the shape-shifting Outer Space Beings invade, the Noble warrior Greylancer must pit his skills and magic against the technology of the OSBs, quash an anti-Noble rebellion, outwit the Ultimate Mind, and, when he is critically injured, turn to mere humans for help. The Three Thousand Year War of Vampire Hunter D begins here!
Also includes the bonus short story ​

"

An Irreplaceable Existence"!
A murderer doing time in Hell. A girl who just wants to win her high school band contest…no matter what it takes. Sumo wrestlers with a supernatural secret. A future Tokyo where vampires are menial laborers nursing long-held grudges against humanity. And even a very conscientious, if unstable, Universal Transverse Mercator projection. These crime and mystery stories from and about Japan explore myth, technology, the sharpness of a sleuth's mind, and the darkness in the hearts of criminals. Read these stories and learn that hanzai means crime!
Karsman has a dozen different people living in his head, each the master of a different set of skills and hoping to gain mastery of Karsman's body. He survives on a backwater planet dominated by the Muljaddy, a mostly ambivalent religious autocracy, where devotion and prayer can be traded in for subsistence wages and enough food to survive. Surrounded by artifacts of a long dead civilization, the population survives off its salvage, with Karsman eking out an uneventful life as the unofficial mayor of his small town.
But that life is soon interrupted, when a group of commandos arrive, coming from the wastelands as only off-worlders could. They've come to kill a woman, or so they say. At first the commandos merely threaten as they search. Unable to find what they're looking for, they begin to ratchet up their measures, separating the men from the women, instigating violent encounters, and eventually staging a coup against the Muljaddy and his Temple.
Faced with the task of protecting his quiet town and a woman he might love from the commandos who could want to kill her, Karsman must balance between maintaining his personality and harnessing the personas whose skills he desperately needs.

Ten thousand city-state habitats orbit the planet Yellowstone, forming a near-perfect democratic human paradise.
But even utopia needs a police force. For the citizens of the Glitter Band that organization is Panoply, and the prefects are its operatives.
Prefect Tom Dreyfus has a new emergency on his hands. Across the habitats and their hundred million citizens, people are dying suddenly and randomly, victims of a bizarre and unprecedented malfunction of their neural implants. And these ​

"

melters" leave no clues behind as to the cause of their deaths…
As panic rises in the populace, a charismatic figure is sowing insurrection, convincing a small but growing number of habitats to break away from the Glitter Band and form their own independent colonies.
Imperial forces have captured the Phezzan Dominion and draw ever closer to the Free Planets Alliance capital of Heinessen. Yang hurriedly abandons Iserlohn Fortress and heads for the capital to protect countless civilians. Taking out Reinhard is the alliance's only path to victory. Despite the empire's superior numbers, Yang continues to outwit its most resourceful generals via tactical wizardry. Reinhard, on the other hand, seeing through Yang's devices, opts for all-out war. And so, the ​

"

invincible" and ​

"

undefeated" once again clash swords. Who will emerge victorious?

Even after the world and humanity itself have been rendered nearly unrecognizable by genetic engineering, a day in the office can feel…Sisyphean.
The company stands atop a tiny deck supported by huge iron columns a hundred meters high. The boss there is its president — a large creature of unstable, shifting form once called ​

"

human." The world of his dedicated worker contains only the deck and the sea of mud surrounding it, and and the worker's daily routine is anything but peaceful. A mosaic novel of extreme science and high weirdness, Sisyphean will change the way you see existence itself.
A strange journey into the far future of genetic engineering, and working life. After centuries of tinkering, many human bodies only have a casual similarity to what we now know, but both work and school continue apace. Will the enigmatic sad sack known only as ​

"

the worker" survive the day? Will the young student Hanishibe get his questions about the biological future of humanity answered, or will he have to transfer to the department of theology? Will Umari and her master ever comprehend the secrets of nanodust?
IMAGINE A GAME WITH NO BOUNDARIES — WAITING IN A PARKING LOT, SITTING AT YOUR COMPUTER, WALKING DOWN THE STREET. YOU COULD BE CALLED AT ANY MOMENT — AND YOU'D BETTER BE READY. THIS IS NOT A GAME.
THIS IS A NOVEL OF GREED, BETRAYAL, AND SOCIAL NETWORKING.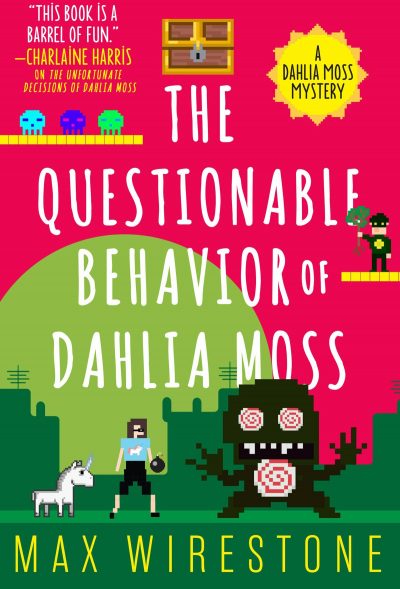 Veronica Mars meets the World of Warcraft in this mystery romp with a hilarious heroine.Working for a games development company is my dream job. So, when a slightly sketchy lawyer offered me the opportunity, I had to take it! Who cares that the company has some quirks? No job is perfect. Some questionable, but probably totally normal issues:A mysterious whistle-blower is posting the industry's dirty laundry on Reddit.An unidentified corpse is in the staff room.The game under development is for filthy casuals, and unwisely involves matching talking peppermints.My job, technically speaking, is ​

"

Industry Spy."It's all just a typical day at the office. Right?