The God Wars destroyed the city of Alikand. Now, a century and a half and a great many construction contracts later, Agdel Lex rises in its place. Dead deities litter the surrounding desert, streets shift when people aren't looking, a squidlike tower dominates the skyline, and the foreign Iskari Rectification Authority keeps strict order in this once-independent city―while treasure seekers, criminals, combat librarians, nightmare artists, angels, demons, dispossessed knights, grad students, and other fools gather in its ever-changing alleys, hungry for the next big score.

Priestess/investment banker Kai Pohala (last seen in Full Fathom Five) hits town to corner Agdel Lex's burgeoning nightmare startup scene, and to visit her estranged sister Lei. But Kai finds Lei desperate at the center of a shadowy, and rapidly unravelling, business deal. When Lei ends up on the run, wanted for a crime she most definitely committed, Kai races to track her sister down before the Authority finds her first. But Lei has her own plans, involving her ex-girlfriend, a daring heist into the god-haunted desert, and, perhaps, freedom for an occupied city. Because Alikand might not be completely dead―and some people want to finish the job.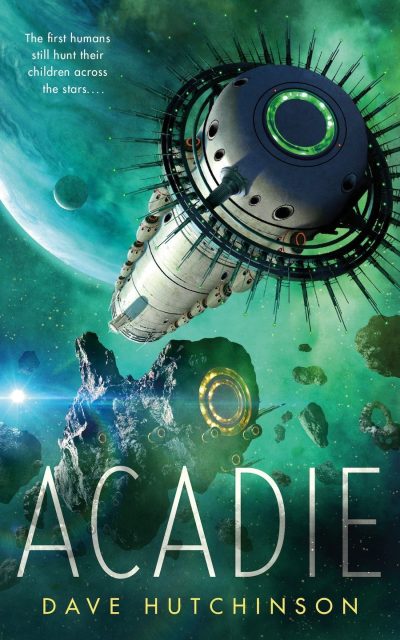 The first humans still hunt their children across the stars. Dave Hutchinson brings far future science fiction on a grand scale in Acadie.

The Colony left Earth to find utopia, a home on a new planet where their leader could fully explore their genetic potential, unfettered by their homeworld's restrictions. They settled a new paradise, and have been evolving and adapting for centuries. Earth has other plans.

The original humans have been tracking their descendants across the stars, bent on their annihilation. They won't stop until the new humans have been destroyed, their experimentation wiped out of the human gene pool.Can't anyone let go of a grudge anymore?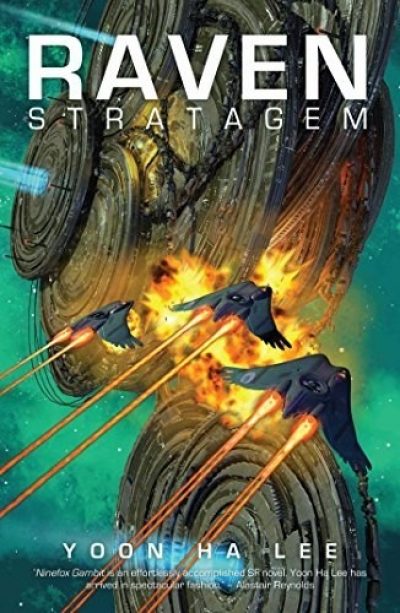 Shuos Jedao is unleashed. The long-dead general, preserved with exotic technologies as a weapon, has possessed the body of gifted young captain Kel Cheris.

Now, General Kel Khiruev's fleet, racing to the Severed March to stop a fresh enemy incursion, has fallen under Jedao's sway. Only Khiruev's aide, Lieutenant Colonel Kel Brezan, is able to shake off the influence of the brilliant but psychotic Jedao.

The rogue general seems intent on defending the hexarchate, but can Khiruev — or Brezan — trust him? For that matter, can they trust Kel Command, or will their own rulers wipe out the whole swarm to destroy one man?