What would happen if the Federation in Star Trek was broke?
That's the basis for two new M-SPACE titles written by Mike Larrimore (author of last years excellent Agony & Ecstasy for Mythras). Instead of a prosperous mega-government, as in Star Trek, the focus in Elevation is a tiny NGO - aptly named Elevation - running solely on the devotion of its members. Its goal is to find new life and new civilisations.
The problem is, it only succeeded once and now funds are running out. They are in desperate need of new heroic recruits.
But competition from greedy corporations, pirates, aggressive aliens and convoluted bureacracy is literally deadly. The race for new discoveries is on.
---
June
21 books read. 12 by women (57%), 9 by men (43%)
Works by POC: 8 (38%)
Year to Date
124 books read. 69.75 by women (56%). 52.25 by men (42%). 2 by an author whose gender is unknown (2%).
Works by POC: 50.75 (41%)
And now for the meaningless, outdated chart.


---
Magic is the only weapon against the gods in the powerful final novel of this epic fantasy trilogy about battlemages and sorcerers in a world that fears their powers.
A plague rages in the streets of Perizzi. City guards rally to deal with riots while the young magicians of the Tower pool their healing powers to find a cure.
Elsewhere, new alliances are formed to stem the rising darkness strengthening a deity who feeds on pestilence and decay. Gods, Sorcerers and Battlemages must set aside the past and their vendettas to work together or risk unleashing greater suffering than they can possibly imagine...
---
Augh. Why can't I finish these on time? And why am I producing fewer reviews in a year when I am a Hugo finalist. Work harder, Nicoll.

May
21 books read. 12.5 by women (60%), 8.5 by men (40%)
Works by POC: 9 (43%)
Year to Date
103 books read. 57.75 by women (56%). 43.25 by men (42%). 2 by an author whose gender is unknown (2%).
Works by POC: 42.75 (42%)
And now the meaningless chart.

---
This new installment in the smart, snarky, and action-packed Heroine series follows personal superhero trainer Lucy Valdez and friends Aveda Jupiter and Bea and Evie Tanaka as they combat a new supernatural threat.
Lucy Valdez is many things: fight trainer/bodyguard to superheroines, fabulous vintage fashion plate, undisputed karaoke queen at local joint, The Gutter. She is also one of the toughest fighters in all of San Francisco without superpowers. So why can't she seem to confess her feelings to her longtime crush Rose Rorick, head of the San Francisco Police Department's Demon Unit?
Well.... actually, she knows why. She's afraid Rose won't like the real Lucy, the Lucy underneath all the fabulous bravado. (She is still fabulous underneath that bravado--just in a different way.)
When a mysterious new karaoke star rises up at The Gutter and eclipses her, Lucy finds her confidence further shaken--and when strange, seemingly supernatural happenings threaten both this new star and The Gutter's very existence, she must rise to the challenge and investigate alongside Rose. Will Lucy be able to vanquish the demonic threat to her beloved karaoke haven, confess her true feelings to Rose, and reclaim her karaoke throne?
---
H. G. Wells played a central role in defining the intellectual, political, and literary character of the twentieth century. A prolific literary innovator, he coined such concepts as "time machine," "war of the worlds," and "atomic bomb," exerting vast influence on popular ideas of time and futurity, progress and decline, and humanity's place in the universe. Wells was a public intellectual with a worldwide readership. He met with world leaders, including Roosevelt, Lenin, Stalin, and Churchill, and his books were international best-sellers. Yet critics and scholars have largely forgotten his accomplishments or relegated them to genre fiction, overlooking their breadth and diversity. In Inventing Tomorrow, Sarah Cole provides a definitive account of Wells's work and ideas. She contends that Wells casts new light on modernism and its values: on topics from warfare to science to time, his work resonates both thematically and aesthetically with some of the most ambitious modernists. At the same time, unlike many modernists, Wells believed that literature had a pressing place in public life, and his works reached a wide range of readers. While recognizing Wells's limitations, Cole offers a new account of his distinctive style as well as his interventions into social and political thought. She illuminates how Wells embodies twentieth-century literature at its most expansive and engaged. An ambitious rethinking of Wells as both writer and thinker, Inventing Tomorrow suggests that he offers a timely model for literature's moral responsibility to imagine a better global future.
---
People lived because she killed. People died because he lived. Zafira is the Hunter, disguising herself as a man when she braves the cursed forest of the Arz to feed her people. Nasir is the Prince of Death, assassinating those foolish enough to defy his autocratic father, the sultan. If Zafira was exposed as a girl, all of her achievements would be rejected; if Nasir displayed his compassion, his father would punish him in the most brutal of ways. Both Zafira and Nasir are legends in the kingdom of Arawiya―but neither wants to be. War is brewing, and the Arz sweeps closer with each passing day, engulfing the land in shadow. When Zafira embarks on a quest to uncover a lost artifact that can restore magic to her suffering world and stop the Arz, Nasir is sent by the sultan on a similar mission: retrieve the artifact and kill the Hunter. But an ancient evil stirs as their journey unfolds―and the prize they seek may pose a threat greater than either can imagine.

---
The Compton Crook award–winning author of The Prey of Gods and Temper returns with a dazzling stand-alone novel, set in deep space, in which the fate of humanity rests on the slender shoulders of an idealistic and untested young woman—a blend of science fiction, dark humor, and magical realism that will appeal to fans of Lauren Beukes, Ian McDonald, and Nnedi Okorafor.
Earth is a distant memory. Habitable extrasolar planets are still out of reach. For generations, humanity has been clinging to survival by establishing colonies within enormous vacuum-breathing space beasts and mining their resources to the point of depletion. Rash, dreamy, and unconventional, Seske Kaleigh should be preparing for her future role as clan leader, but her people have just culled their latest beast, and she's eager to find the cause of the violent tremors plaguing their new home. Defying social barriers, Seske teams up with her best friend, a beast worker, and ventures into restricted areas for answers to end the mounting fear and rumors. Instead, they discover grim truths about the price of life in the void. Then, Seske is unexpectedly thrust into the role of clan matriarch, responsible for thousands of lives in a harsh universe where a single mistake can be fatal. Her claim to the throne is challenged by a rival determined to overthrow her and take control—her intelligent, cunning, and confident sister. Seske may not be a born leader like her sister, yet her unorthodox outlook and incorruptible idealism may be what the clan needs to save themselves and their world. **
---
I keep procrastinating these.
April

20 books read. 11 by women (55%), 9 by men (45%)
Works by POC: 8 (40%)
Year to Date
82 books read. 45.25 by women (55%). 34.75 by men (42%). 2 by an author whose gender is unknown (3%).
Works by POC: 33.75 (41%)
And now the meaningless chart.
---
These two authors - in their 18-year marriage - turned out a great many stories, collaborating seamlessly on most of them and producing some of the finest of the 20th century.
---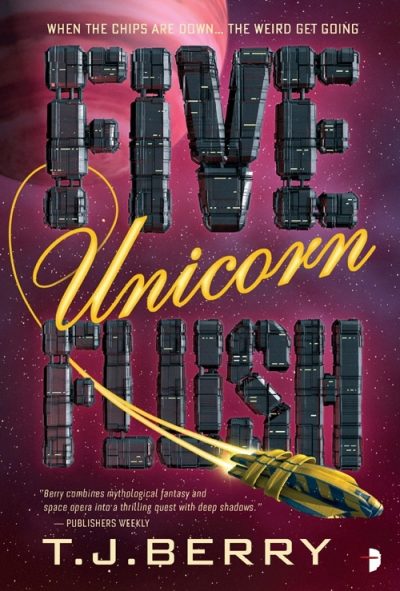 Only one woman with a magical parasite can unite the galaxy, in the mind-blowing SF sequel to Space Unicorn Blues****
The Bala, magical creatures, have hidden themselves from cruel and destructive humanity, leaving the galaxy in shambles. Without unicorn-powered faster-than-light travel, mankind is scattered, starving and isolated across the stars. Cowboy Jim has the sole surviving FTL drive, and he and his Reason soldiers are determined to track down and re-enslave the Bala. But on their new planet, the Bala are on the brink of civil war: should they accept Unicorn rule, or follow necromancer Bao Zhi and exact revenge on their human oppressors? Only Captain Jenny, with her new elfin parasite, can return peace to the galaxy.
---
Velveteen: How dare you? I never asked for you to hunt me down! No, Velma Martinez hadn't. But when you had once been Velveteen, child super-heroine and one of The Junior Super Patriots, West Coast Division, you were never going to be free, even if your only power was to bring toys to life. The Marketing Department would be sure of that. So it all came down to this. One young woman and an army of misfit toys vs. the assembled might of the nine members of The Junior Super Patriots, West Coast Division who had come to take her down. They never had a chance. Velveteen lives in a world of super-heroes and magic, where men can fly and where young girls can be abducted to the Autumn Land to save Halloween. Velma lives from paycheck to paycheck and copes with her broken-down car as she tries to escape from her old life. It's all the same world. It's all real. And figuring out how to be both Velveteen and Velma is the biggest challenge of her life, because being super-human means you re still human in the end. Join us as award-winning author Seanan McGuire takes us through the first volume of Velveteen's and Velma's adventure.
---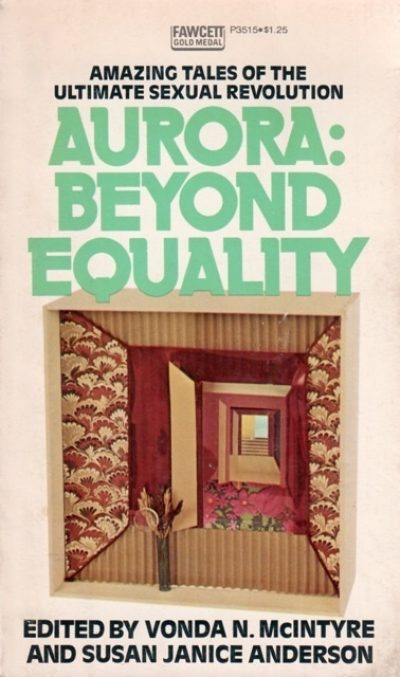 Enter into the world of the future where human potential is fulfilled to hitherto unexpected and unexplored dimensions.
Here are nine fantastic stories that run the gamut of ultimate imagination: A young woman whose mental condition makes her think the world is all wonderful; a time when space travelers from Earth are all female and cloned; the decision to destroy Ana; a fairy tale of tomorrow, of the Sidhe, beyond death under the waters of the lake.
Also included are marvelous tales of the dynamic directions that "thought experiments" have taken; the discovery of a new home for the human race--after the holocaust, a time when electronic secrets must be traded for food; the search for the beginning of the world; and a society where test-tube babies have three mothers who can be female or male.
Contributors include Raccoona Sheldon, James Tiptree, Jr., Dave Skal, Mildred Downey Broxon, Ursule K. Le Guin, Joanna Russ, P. J. Plauger, Craig Strete, and Marge Piercy.
---
This is just a tad late.

21 books read. 11.5 by women (55%), 8.5 by men (40%), 1 by unknown (5%)
Works by POC: 8 (38%)
Year to Date
62 books read. 34.25 by women (55%). 25.75 by men (42%). 2 by an author whose gender is unknown (3%).
Works by POC: 25.75 (42%)
And now the meaningless chart.
---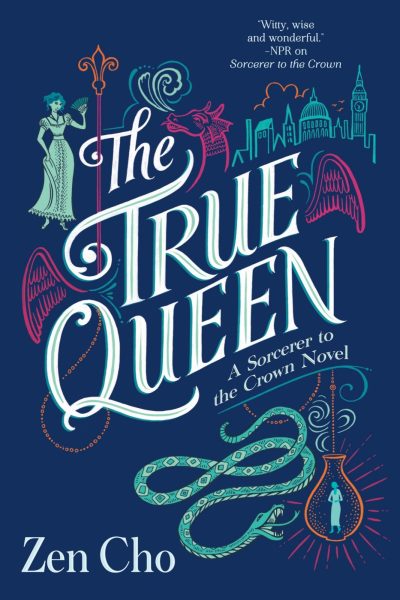 In the follow-up to the "delightful" Regency fantasy novel (NPR.org) Sorcerer to the Crown, a young woman with no memories of her past finds herself embroiled in dangerous politics in England and the land of the fae.
**When sisters Muna and Sakti wake up on the peaceful beach of the island of Janda Baik, they can't remember anything, except that they are bound as only sisters can be. They have been cursed by an unknown enchanter, and slowly Sakti starts to fade away. The only hope of saving her is to go to distant Britain, where the Sorceress Royal has established an academy to train women in magic. If Muna is to save her sister, she must learn to navigate high society, and trick the English magicians into believing she is a magical prodigy. As she's drawn into their intrigues, she must uncover the secrets of her past, and journey into a world with more magic than she had ever dreamed.
---
---
Colonists from Earth wanted the perfect home, but they'll have to survive on the one they found. They don't realize another life form watches...and waits...
Only mutual communication can forge an alliance with the planet's sentient species and prove that humans are more than tools.
---
Captain Marta Ramos, the most notorious pirate in the Duchy of Denver, has her hands full between fascinating murder mysteries, the delectable and devious Deliah Nimowitz, Colonel Geoffrey Douglas (the Duke of Denver's new head of security), a spot of airship engineering and her usual activities: piracy, banditry and burglary. Not to mention the horror of high society tea parties. In contrast, Simms, her second in command, longs only for a quiet life, filled with tasty sausages and fewer explosions. Or does he? Join Captain Ramos, Simms and their crew as they negotiate the perils of air, land and drawing room in a series of fast-paced adventures in a North America that never was.
Murder on the Titania and Other Steam-Powered Adventures includes 4 novellas and a short story about piracy, banditry, burglary, jail-breaking, several brilliant bits of detective work and all manner of otherwise lawless hijinks performed by the valiant Captain Ramos and her crew.
Murder on the Titania: Colonel Geoffrey Douglas, the Duke of Denver's new head of security, is drawn into a high society murder mystery on the Airship Titania. None of the passengers are quite what they seem, including the mysterious young woman who always turns up where she is least expected.
The Curious Case of Clementine Nimowitz (and Her Exceedingly Tiny Dog): A simple burglary goes horribly awry when Captain Ramos and Simms stumble across a dead body, a small dog and the deceased's heirs, the noisome Morris and the rather too interesting Deliah.
The Jade Tiger: a mysterious woman enlists Captain Ramos's aid in getting her revenge on her former employer and Captain Ramos finds herself doing an unintentional good deed.
The Ugly Tin Orrery: Captain Ramos and her crew embark on what appears to be a perfectly ordinary train robbery, only to be drawn into the Duke of Denver's political machinations via a strange metal artifact. Throw in a spot of jail breaking and an encounter with the lovely Deliah, and it's all in a day's work for Captain Ramos and Simms.
The Flying Turk: The Airship Titania is entering a new era and welcoming its first automaton pilot. Or, perhaps not. Captain Ramos and Simms are back aboard the Titania for a heady mix of murder, robbery, peeved scientists and oblivious peers, with a spot of engineering thrown in.

---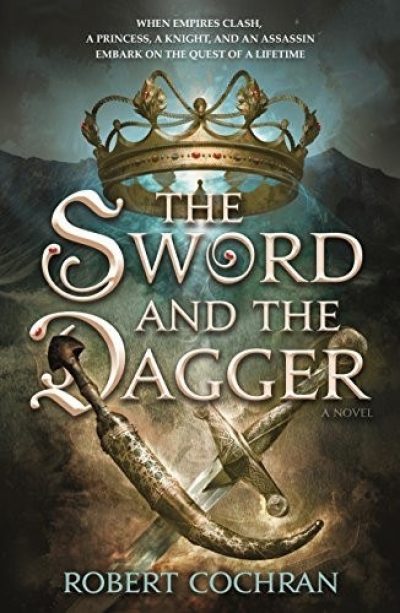 During the time of the Crusades, an unlikely trio—a Christian princess, her affianced prince, and a Muslim assassin—embarks on a quest to the court of the most fearsome warrior the world has ever known, Genghis Khan.
A rousing tale of adventure and romance about three young people who must grapple with fundamental issues of loyalty, friendship, faith, honor, and courage against the backdrop of conflicts that still resonate today.
---
February
21 books read. 12 by women (57%), 8 by men (38%), 1 by unknown (5%)
Works by POC: 8 (38%)
Year to Date

41 books read. 22.75 by women (55%). 17.25 by men (42%). 1 by an author whose gender is unknown (2%).
Works by POC: 17.75 (23%)

And installment two of my year long slog up the meaningless table.
---
---
Cairo, 1912: The case started as a simple one for the Ministry of Alchemy, Enchantments and Supernatural Entities — handling a possessed tram car.
Soon, however, Agent Hamed Nasr and his new partner Agent Onsi Youssef are exposed to a new side of Cairo stirring with suffragettes, secret societies, and sentient automatons in a race against time to protect the city from an encroaching danger that crosses the line between the magical and the mundane.
---
Via File 770, the 2018 Nebula Awards Nominees!
A full list is after the cut. If I reviewed them, there is a link to the review.


---
While winter snows keep the Witch Lord Ruven's invading armies at bay, Lady Amalia Cornaro and the fire warlock Zaira attempt to change the fate of mages in the Raverran Empire forever, earning the enmity of those in power who will do anything to keep all magic under tight imperial control. But in the season of the Serene City's great masquerade, Ruven executes a devastating surprise strike at the heart of the Empire - and at everything Amalia holds most dear.
To stand a chance of defeating Ruven, Amalia and Zaira must face their worst nightmares, expose their deepest secrets, and unleash Zaira's most devastating fire.
---
Thousands of years ago, the city of Athanor was set adrift in time and space by alchemists, called "the Curious Men". Ever since, it has accumulated cultures, citizens and species into a vast, unmappable metropolis.
Isten and her gang of half-starved political exiles live off petty crime and gangland warfare in Athanor's seediest alleys. Though they dream of returning home to lead a glorious revolution, Isten's downward spiral drags them into a mire of addiction and violence. Isten must find a way to save the exiles and herself if they are ever to build a better, fairer world for the people of their distant homeland.
---