June
20 books read. 10 by women (50%), 8 by men (40%), 2 by NB (10%)

Works by POC: 5 (25%)

Year to Date

126 works reviewed. 68 by women (54%). 55 by men (44%). 3 by non-binary authors (2%).

Works by POC: 39.5 (31%)
And now, the meaningless table.
---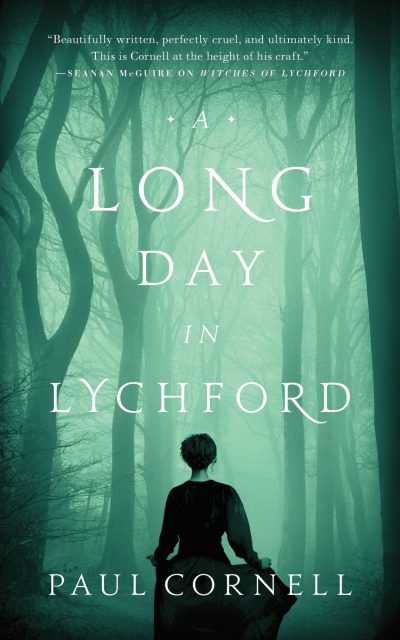 A Long Day in Lychford is the third book in Paul Cornell's increasingly popular Witches of Lychford series.

It's a period of turmoil in Britain, with the country's politicians electing to remove the

UK

from the European Union, despite ever-increasing evidence that the public no longer supports it. And the small town of Lychford is suffering.

But what can three rural witches do to guard against the unknown? And why are unwary hikers being led over the magical borders by their smartphones' mapping software? And is the immigration question really important enough to kill for?
Campbell finalist Sarah Gailey's hippo mayhem continues in Taste of Marrow, the sequel to rollicking adventure River of Teeth.

A few months ago, Winslow Houndstooth put together the damnedest crew of outlaws, assassins, cons, and saboteurs on either side of the Harriet for a history-changing caper. Together they conspired to blow the dam that choked the Mississippi and funnel the hordes of feral hippos contained within downriver, to finally give America back its greatest waterway.

Songs are sung of their exploits, many with a haunting refrain: "And not a soul escaped alive."

In the aftermath of the Harriet catastrophe, that crew has scattered to the winds. Some hunt the missing lovers they refuse to believe have died. Others band together to protect a precious infant and a peaceful future. All of them struggle with who they've become after a long life of theft, murder, deception, and general disinterest in the strictures of the law.
---
As with the previous core lists, here are twenty Problematic Speculative Fiction Works chosen entirely on the basis of merit and significance to the field 1 and in this case, the likelihood of encountering their avid fans. No implication is intended that these are the only twenty books you should consider or the only twenty books whose fans may some day corner you so they can expound at length on the virtues of these books.
The Heritage of Hastur by Marion Zimmer Bradley
Ecotopia by Ernest Callenbach
Naamah's Curse by Jacqueline Carey
White Tiger by Kylie Chan
Tripoint by C. J. Cherryh
Grunts by Mary Gentle
Farnham's Freehold by Robert A. Heinlein
Misspent Youth by Peter F. Hamilton
Touched by an Alien by Gini Koch
Sword Art Online: Aincrad by Reki Kawahara
The Storm Lord by Tanith Lee
The Sardonyx Net by Elizabeth A. Lynn
Tea with the Black Dragon by R. A. MacAvoy
The Ship Who Sang by Anne McCaffrey
Voodoo Planet by Andre Norton
Fantastic Beasts and Where to Find Them (film) by J. K. Rowling
The Sparrow by Mary Doria Russell
The Gate to Women's Country by Sheri S. Tepper
Blackout/All Clear by Connie Willis
13th Child by Patricia Wrede
Persons unfamiliar with one or two of the works, congratulations! You're one of today's Ten Thousand!
1: There are two filtering rules:
Only one work per author per list
Any given work can appear on only one list
---
What are the "bamboo"?

They are from China.

They look just like us.

They live by night.

They drink human lifeblood but otherwise keep their distance.

And every century, they grow white blooming flowers.

A boy name Kyo is saved from the precipice of death by Bamboo, a vampire born of the tall grasses. They start an enjoyable yet strange shared life together, Kyo and the gentle Bamboo. But for Bamboo, communication with a human being is the greatest sin.
---
Welcome to Alpha Complex! Welcome to the ranks of the Troubleshooters! Welcome to Paranoia!As a Troubleshooter, you are a member of Alpha Complex's most expendable elite force. Tasked with finding trouble and shooting it, you will be hunting mutants, terrorists, traitors, [

CLASSIFIED

], secret societies, renegade bots, and DAIVs, which are [

REDACTED

]. You'll save Alpha Complex from its greatest threat, unless you accidentally become Alpha Complex's greatest threat.

Completely rebuilt from the ground up, Paranoia is the classic

RPG

of a darkly humorous future, rebooted for a humorously dark present. All-new mechanics include a simple yet brilliant character-generation system, a bluffing-based card-driven combat system that encourages creativity, clever moves and lying, a special Computer Dice which means even the simplest interaction can become hilariously fatal, in-game

XP

point rewards, and more advice to GMs than you can shake a stick at. Three single-session adventures introduce you painlessly to the new mechanics and background, and are designed to be played straight out of the box.

Everything is the same but everything is different.

You look worried, citizen. Relax! It's still Paranoia. The year is still 214. You still have six clones and a laser pistol. The Computer is still your friend.
---
In a small New Jersey town, a lonely teen walking along a highway one autumn evening meets the boy of his dreams, a boy who happens to have died decades ago and haunts the road. Awkward crushes, both bitter and sweet, lead him to face youthful dreams and childish fears. With a cast of offbeat friends, antiques, and Ouija boards, Vintage offers readers a memorable blend of dark humor, chills and love.

Vintage was a finalist for the 2008 Andre Norton Award for best young adult speculative fiction by the Science Fiction and Fantasy Writers of America!
Demons Are Real. Riley Parra Plans to Give Them Hell.

No Man's Land isn't the kind of place you go after dark, even if you have a badge. But Detective Riley Parra was born there, and she refuses to surrender it to the drug dealers, killers and criminals who have made it their home. The case of a body stuffed into a drainage pipe leads her to discover that there is far more at stake than she ever imagined.

Reeling from the knowledge that angels and demons are at war in her city, Riley finds herself thrust into the role of champion for Heaven. Determined to stop the demons and be more than just a pawn for the angels, Riley does the only thing she knows how to do: she fights.


Dorothy Boone's attempt to help a friend leads her to an encounter with a deadly new rival. Trafalgar and Boone have been working together for a year, taking small commissions in order to learn how to work together. When a friend and colleague is committed to an asylum following a disastrous mission in the Mediterranean, Dorothy takes it upon herself to uncover the truth. What she finds is that her friend was close to the discovery of a lifetime: the remnants of a prehistoric civilization who might have been wiped out by the Biblical Flood. Trafalgar agrees to accompany her on an expedition to finish what her friend began, and soon they run afoul of a powerful enemy: Emmeline Potter, called Virago, is a treasure hunter who is also adept at magic and seeks riches to help fund a violent uprising. Dorothy and Trafalgar must race to defeat their unscrupulous opponent if they hope to preserve the site for future generations, but they soon discover Virago may be the least of their worries. The secrets of the past have ways of remaining hidden, and trying to uncover them may cost Dorothy her life.



A note to the Editor

Dear Henry,

I have been Simon Feximal's companion, assistant and chronicler for twenty years now, and during that time my Casebooks of Feximal the Ghost-Hunter have spread the reputation of this most accomplished of ghost-hunters far and wide.

You have asked me often for the tale of our first meeting, and how my association with Feximal came about. I have always declined, because it is a story too private to be truthfully recounted, and a memory too precious to be falsified. But none knows better than I that stories must be told.

So here is it, Henry, a full and accurate account of how I met Simon Feximal, which I shall leave with my solicitor to pass to you after my death.

I dare say it may not be quite what you expect.

Robert Caldwell
September 1914
Woman of Mystery

The world knows her as an actress and courtesan, the mistress of one of Napoleon's glittering inner circle, but Elza (aka Ida St Elme) is more than that. Only a few besides her beloved Michel know she is a secret agent in Napoleon's service, a confidential spy who works directly for the Emperor himself. Even fewer know that she is also a Companion, an old soul who has lived many lives and whose flashes of clairvoyance have occasionally given her the edge she needed to unravel an unfathomable mystery.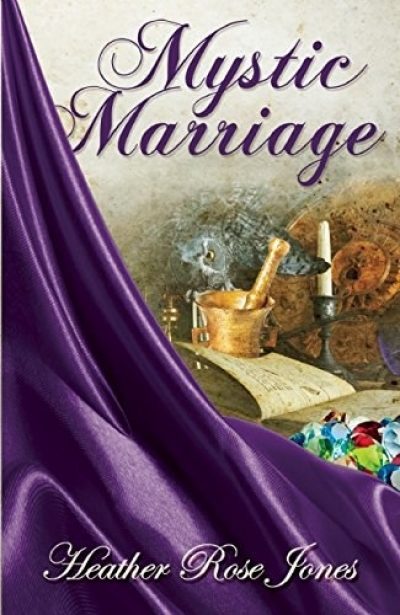 Antuniet Chazillen lost

everything the night her brother was executed. In exile, she swore that treason would not be the final chapter of the Chazillen legacy in Alpennia's history. A long-hidden book of alchemical secrets provides the first hope of success, but her return to the capital is haunted by an enemy who wants those secrets for himself.

Jeanne, Vicomtesse de Cherdillac is bored. The Rotenek season is flat, her latest lover has grown tediously jealous and her usual crowd of friends fails to amuse. When Antuniet turns up on her doorstep seeking patronage for her alchemy experiments, what begins as amusement turns to interest, then something deeper. But Antuniet's work draws danger that threatens even the crown of Alpennia.

The alchemy of precious gems throws two women into a crucible of adversity, but it is the alchemy of the human heart that transforms them both in this breathtaking follow-up to the widely acclaimed Daughter of Mystery.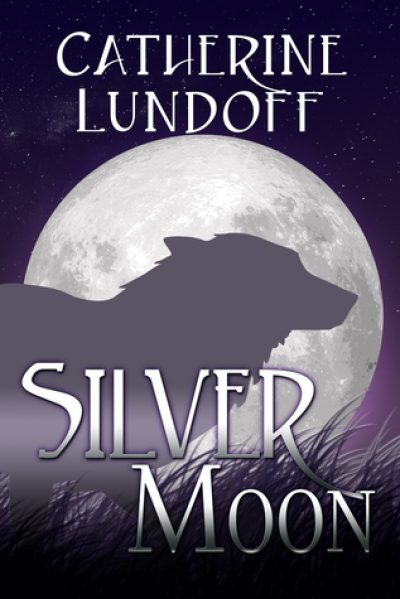 Becca Thornton,

divorced, middle-aged and trying to embrace a quiet life, discovers that there are still plenty of surprises to be had when her menopause kicks in with bonus lycanthropy. And she's not the only one. The seemingly peaceful and dull town of Wolf's Point has its own all-female werewolf pack and Becca has just become its newest member. But it's not all protecting Wolf's Point, midnight meetings at the Women's Club and monthly runs through the woods. There are werewolf hunters in town and now they've got Becca and the Wolf's Point Pack in their sights.

As if that wasn't enough, Becca's cute lesbian werewolf neighbor, Erin, is starting to haunt her dreams as well as her doorstep. What's a newbie werewolf to do, between the hot flashes and the unexpected physical transformations? Can Becca overcome her fears and help the werewolves defeat their greatest enemy?
Eleven tales of the queer fantastic by award-winning author Catherine Lundoff. A bookstore clerk goes on a quest for the Norns while a couple of mercenaries wake up to some big surprises at their favorite inn. Shakespeare's sister, Judith, forms an alliance with playwright Christopher Marlowe. A witch attempts the wrong love spell and a young prince meets an irresistible monster. Swordswomen, ghosts, the Queen of the Fay, the occasional gentleman of the evening and other unforgettable characters populate these stories rich and strange. Includes the Gaylactic Spectrum Award finalist "At the Roots of the World Tree" as well as several other stories not previously collected.


Megan Amazon's life was a

disaster: terrifying stalker ex, weird celebrity mom, you really don't wanna know. She decided to run, run far, run fast, run… to Wonder City.

Wonder City: where an eight-foot-tall woman could try to blend in and make a normal life in a city of superheroes and superzeroes. Where else could she meet up with a retired superhero with a brain-dead son and a daughter-in-law who could fall for Megan's new

BFF

Simon? Or almost accidentally kill a superhero noob like Nereid, who's just trying to pass her college classes and get into her supergroup, and really didn't intend to fall in love with her (provisional) teammate?

Everyone has their secrets. For some people, like the Ultimate and the Fat Lady, secrets are their stock in trade, while others don't know half the secrets they're carrying around. Megan thought her own secrets would be safe as long as she kept one-night-standing her way through the local queer scene, but sooner or later, everything will come out. And everyone will come into their own, whether they want to or not.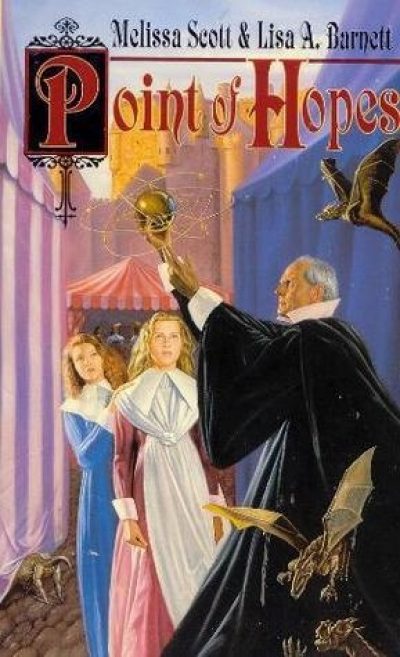 Nicholas Rathe is a pointsman, a watchman in the great city of Astreiant, the capital of the Kingdom of Chenedolle. It is the time of the annual trade fair, and the city is filled with travelers, and someone is stealing children. The populace is getting angry and frightened and is looking for someone to blame, especially some foreigner. Nicholas, in the midst of all this, must find the children and save the city

.


His practice newly

established, metaphysician Ned Mathey can't afford to turn away any clients. But the latest Londoner to seek Ned's magical aid gives him pause: Mr Edgar Nevett, an arrogant banker, is the father of the bully who made Ned's life hell at boarding school. Nevertheless, Ned accepts the commission to ensure the Nevett family silver bears no ancient or modern curses, and then prepares to banish the Nevett family to unpleasant memory again. Until Edgar Nevett is killed by an enchanted silver candlestick—one of the pieces Ned declared magically harmless.

Calling on his old school friend Julian Lynes—private detective and another victim of the younger Nevett—Ned races to solve the murder, clear the stain on his professional reputation, and lay to rest the ghosts of his past.

Assisted by Ned's able secretary Miss Frost, who has unexpected metaphysical skills of her own, Ned and Julian explore London's criminal underworld and sodomitical demimonde, uncover secrets and scandals, confront the unexpected murderer and the mysteries of their own relationship.

In Death by Silver veteran authors Melissa Scott and Amy Griswold introduce a Victorian London where magic works, influencing every aspect of civilized life, and two very appealing detectives.


"Ladies and Gentlemen: I give you the Kissing Booth Girl! Lips that beguile. Oh, I promise, the nearest thing to nuzzling an angel can be yours—today!—for a shiny round Seated Liberty I know you carry in your very pockets as I speak." But to mechanically-inclined Beni, is the ethereal girl who fell from the sky a wish come true or false hope for life beyond the confines of the odd carnival called home. Her story — as well as tales of an order of deep-sea diving nuns caring for a sunken chapel and a high school boy asked to prom by the only dead kid he's ever met — can be found in

A.C.

Wise's newest collection of the fantastical, the weird, the queer and the poignant.

---
As with the previous core lists, here are twenty Post-Apocalyptic Speculative Fiction Works chosen entirely on the basis of merit and significance to the field 1.
No implication is intended that these are the only twenty books you should consider.
Persons unfamiliar with one or two of the works, congratulations! You're one of today's Ten Thousand!
1: There are two filtering rules:
Only one work per author per list

Any given work can appear on only one list
---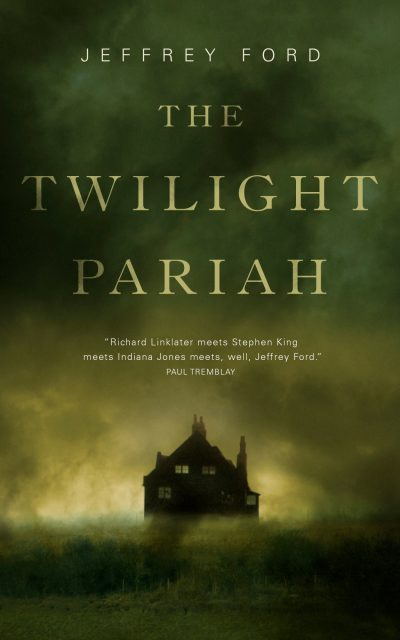 All Maggie, Russell, and Henry wanted out of their last college vacation was to get drunk and play archaeologist in an old house in the woods outside of town. When they excavate the mansion's outhouse they find way more than they bargained for: a sealed bottle filled with a red liquid, along with the bizarre skeleton of a horned child

Disturbing the skeleton throws each of their lives into a living hell. They feel followed wherever they go, their homes are ransacked by unknown intruders, and people they care about are brutally, horribly dismembered. The three friends awakened something, a creature that will stop at nothing to retrieve its child.
What would you sacrifice in the name of success? How much does an artist need to give up to create great art?

Imogen has grown up reading fairy tales about mothers who die and make way for cruel stepmothers. As a child, she used to lie in bed wishing that her life would become one of these tragic fairy tales because she couldn't imagine how a stepmother could be worse than her mother now.

As adults, Imogen and her sister Marin are accepted to an elite post-grad arts program—Imogen as a writer and Marin as a dancer. Soon enough, though, they realize that there's more to the school than meets the eye. Imogen might be living in the fairy tale she's dreamed about as a child, but it's one that will pit her against Marin if she decides to escape her past to find her heart's desire.
Where we love, we ruin…

Some families hand down wealth through generations; some hand down wisdom. Some families, whether they want to or not, hand down the secret burdens they carry and the dangerous debts they owe.

Lissa Nevsky's grandmother leaves her a big, empty house, and a legacy of magic: folk magic, old magic, brought with Baba when she fled the Gulag. In the wake of her passing, the Russian community of Toronto will depend on Lissa now, to give them their remedies and be their koldun'ia. But Lissa hasn't had time to learn everything Baba wanted to teach her—let alone the things Baba kept hidden.

Maksim Volkov's birth family is long dead, anything they bestowed on him long turned to dust. What Maksim carries now is a legacy of violence, and he does not have to die to pass it on. When Maksim feels his protective spell fail, he returns to the witch he rescued from the Gulag, only to find his spell has died along with the one who cast it. Without the spell, it is only a matter of time before Maksim's violent nature slips its leash and he infects someone else—if he hasn't done so already.

Nick Kaisaris is just a normal dude who likes to party. He doesn't worry about family drama. He doesn't have any secrets. All he wants is for things to stay like they are right now, tonight: Nick and his best buddy Jonathan, out on the town. Only Nick is on a collision course with Maksim Volkov, and what he takes away from this night is going to crack open Nick's nature until all of his worst self comes to light.

Lissa's legacy of magic might hold the key to Maksim's salvation, if she can unravel it in time. But it's a legacy that comes at a price. And Maksim might not want to be saved…
Born in Japan and raised as a human, Taiki is overwhelmed when he's brought back to the kingdom of Tai, where he's told he's a kirin. With little knowledge or guidance, he must trust his latent instincts to choose a king for the Kingdom of Tai from among dozens of men and women who seek the position. Will the frustrated Taiki, who can't even figure out how to transform into animal form, make the right choice? And more important, will he discover the kirin that lives within?




In a new Cold War between Earth and the colonies on Mars, when devastating weapons go missing, there's only one team you can call – the Outriders. A crack force of highly specialised super-soldiers, their clone bodies are near-immortal. When a fully-autonomous vessel with orbital strike capabilities goes missing, it's up to the Outriders to track the untrackable. But when the trail leads them to the influential Martian People's Collective Republic, the operation gets a lot more complicated…
No matter how far humanity comes, it can't escape its own worst impulses…

A new generation comes of age eighteen years after humanity arrived on the colony planet Gaia. Now threats from both within and outside their Trident threaten everything they've built. The discovery of an alien installation inside Gaia's moon, terrorist attacks and the kidnap of a man's daughter stretch the community to breaking point, but only two men stand a chance of solving all three mysteries before the makeshift planetary government shuts everything down.
Deep within the palace of the Mede emperor, in an alcove off the main room of his master's apartments,. Kamet minds his master's business and his own. Carefully keeping the accounts, and his own counsel, Kamet has accumulated a few possessions, a little money stored in the household's cashbox, and a significant amount of personal power. As a slave, his fate is tied to his master's. If Nahuseresh's fortunes improve, so will Kamet's, and Nahuseresh has been working diligently to promote his fortunes since the debacle in Attolia.

A soldier in the shadows offers escape, but Kamet won't sacrifice his ambition for a meager and unreliable freedom; not until a whispered warning of poison and murder destroys all of his carefully laid plans. When Kamet flees for his life, he leaves behind everything—his past, his identity, his meticulously crafted defenses—and finds himself woefully unprepared for the journey that lies ahead.

Pursued across rivers, wastelands, salt plains, snowcapped mountains, and storm-tossed seas, Kamet is dead set on regaining control of his future and protecting himself at any cost. Friendships—new and long-forgotten—beckon, lethal enemies circle, secrets accumulate, and the fragile hopes of the little kingdoms of Attolia, Eddis, and Sounis hang in the balance.
Kate Standish has been on the forest-world of Huginn less than a week and she's already pretty sure her new company murdered her boss. But the little town of mill workers and farmers is more worried about eco-terrorism and a series of attacks by the bizarre, sentient dogs of this planet, than a death most people would like to believe is an accident. That is, until Kate's investigation uncovers a conspiracy which threatens them all.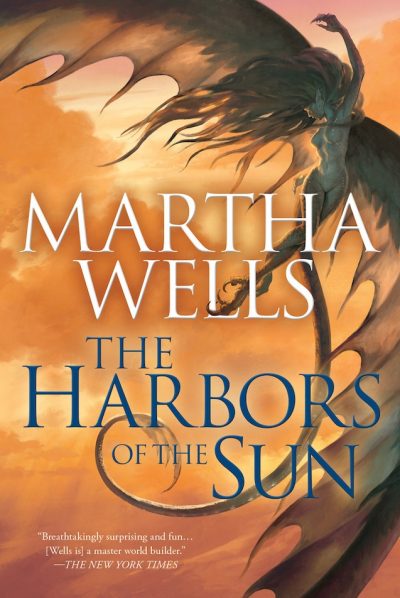 A former friend has betrayed the Raksura and their groundling companions, and now the survivors must race across the Three Worlds to rescue their kidnapped family members. When Moon and Stone are sent ahead to scout, they quickly encounter an unexpected and potentially deadly ally, and decide to disobey the queens and continue the search alone. Following in a wind-ship, Jade and Malachite make an unlikely alliance of their own, until word reaches them that the Fell are massing for an attack on the Reaches, and that forces of the powerful Empire of Kish are turning against the Raksura and their groundling comrades.

But there may be no time to stage a rescue, as the kidnapped Raksura discover that their captors are heading toward a mysterious destination with a stolen magical artifact that will cause more devastation for the Reaches than anything the lethal Fell can imagine. To stop them, the Raksura will have to take the ultimate risk and follow them into forbidden territory.

The Harbors of the Sun, from celebrated fantasy author Martha Wells, is the thrilling follow-up to The Edge of Worlds, and the conclusion of a new Three Worlds duology of strange lands, uncanny beings, dead cities, and ancient danger.
Mokoya and Akeha, the twin children of the Protector, were sold to the Grand Monastery as children. While Mokoya developed her strange prophetic gift, Akeha was always the one who could see the strings that moved adults to action. While his sister received visions of what would be, Akeha realized what could be. What's more, he saw the sickness at the heart of his mother's Protectorate.

A rebellion is growing. The Machinists discover new levers to move the world every day, while the Tensors fight to put them down and preserve the power of the state. Unwilling to continue to play a pawn in his mother's twisted schemes, Akeha leaves the Tensorate behind and falls in with the rebels. But every step Akeha takes towards the Machinists is a step away from his sister Mokoya. Can Akeha find peace without shattering the bond he shares with his twin sister?
Fallen prophet, master of the elements, and daughter of the supreme Protector, Sanao Mokoya has abandoned the life that once bound her. Once her visions shaped the lives of citizens across the land, but no matter what tragedy Mokoya foresaw, she could never reshape the future. Broken by the loss of her young daughter, she now hunts deadly, sky-obscuring naga in the harsh outer reaches of the kingdom with packs of dinosaurs at her side, far from everything she used to love.On the trail of a massive naga that threatens the rebellious mining city of Bataanar, Mokoya meets the mysterious and alluring Rider. But all is not as it seems: the beast they both hunt harbors a secret that could ignite war throughout the Protectorate. As she is drawn into a conspiracy of magic and betrayal, Mokoya must come to terms with her extraordinary and dangerous gifts, or risk losing the little she has left to hold dear.
---