Zen Cho, a Malaysian author living in London, is familiar from the late, lamented World SF blog, the 2013 Campbell Award for Best New Writer and the 2015 IAFA William L. Crawford Fantasy Award (a literary award given to a writer whose first fantasy book was published during the preceding 18 months) but I do not think I had actually read anything of hers before I started the work under review [1], Cho's 2014 collection Spirits Abroad. Not to leave you in suspense or anything, I liked it a lot and hope to read more of Cho's work.
---
Special Requests
Steel Blues — Melissa Scott & Jo Graham
Order of the Air, book 2
Second in the Order of the Air series, 2013's Steel Blues revisits the protagonists of 2012's Lost Things. Henry Kershaw, a flamboyant plot-enabler, also turns up again.
It is two years into the Great Depression. Nothing President Hoover has done has helped. One of his measures, pulling all the air mail contracts from the small carriers and consolidating the contracts with just four large carriers [1], threatens Gilchrist Aviation, the small company run by Alma Gilchrist and Mitchell Sorley. Hoover has yanked their mail routes and Gilchrist Aviation is teetering on the edge of bankruptcy.
There is one faint hope on the horizon.
---
Special Requests
1978's Colony is a sequel of sorts to Bova's earlier Millennium.
Chet Kinsman's sacrifice in Millennium was not entirely in vain; the Cold War is over and in 2008, the Earth is governed by a World Government directed by the well-meaning socialist De Paolo. Unfortunately the essential issues—overpopulation, and the pollution and resource depletion that accompany it—that drove the United States and the Soviet Union to contemplate nuclear war didn't vanish with the Cold War. The weak World Government can manage little beyond palliative measures. Doomsday has been delayed, not prevented.
And there are those who are doing their best to push the world towards its final crisis as quickly as they can.
---
Because My Tears Are Delicious To You
Women of Wonder: The Contemporary Years — Pamela Sargent
Women of Wonder, book 5
1995's Women of Wonder: The Contemporary Years is the latest and perhaps final installment in the Women of Wonder series. This collection of stories, novelettes, and novellas presents works written by women and published after Sargent's 1978 New Women of Wonder. It covers seventeen years, from 1978's "Cassandra" to 1993's "Farming in Virginia." Even though it covers only half as many years as Women of Wonder: The Classic Years (thirty-four years), it is just as big a book. This would suggest that there was an influx of talented women into the field in the modern era—which there was.
Despite the fact that there were—and are—those who work tirelessly to keep those pesky wimmin out of SF.
---
Women of Wonder
Storm Over Warlock — Andre Norton
Warlock, book 1
1960's Storm Over Warlock begins as Shan Lantee, a low-ranking recruit from an abjectly deprived background, suddenly becomes the senior member of his exploration team on the planet Warlock. Unfortunately this does not come because his worth is suddenly recognized by his superiors. It comes because he's the only human member of the team who is not in the Terran Survey camp when it and all of its inhabitants are burned to ashes by the hostile alien Throgs.
---
50 Nortons in 50 Weeks
The Fencing Master — Arturo Pérez-Reverte
Arturo Pérez-Reverte's 1988 novel El maestro de esgrima, published in English under the title The Fencing Master, takes us to the Spain of 1866, where the long, troubled reign of Isabella II is about to stumble to an end in the Glorious Revolution [1]. Although aware of the political turmoil swirling around him, fencing master Don Jaime Astarloa ignores such grimy realities. He would rather focus on his Quixotic search for the perfect sword thrust, while eking out a small income teaching the gentlemanly art of fencing to upper-class students. Unfortunately for Don Jaime, politics is not going to ignore him.
---
Translation
Lost Things — Melissa Scott & Jo Graham
Order of the Air, book 1
2012's Lost Things is the first installment of Scott and Graham's ongoing historical fantasy series Order of the Air, whose fourth volume was published just this last February.
---
Miscellaneous Reviews
Serendipity's Tide — L. Shelby
Across a Jade Sea, book 1
2014's Serendipity's Tide is the first volume in Shelby's Across a Jade Sea trilogy. I am not quite sure how to categorize it. Secondary world historical adventure, perhaps, related to historicals as Royal Space Force: The Wings of Honnêamise is related to futuristic science fiction. I can say I enjoyed reading Serendipity's Tide.
---
Special Requests
The Third Industrial Revolution — G. Harry Stine
G. Harry Stine [1] was an engineer, an SF author (under the pen-name Lee Correy), and for about thirty-five years, off and on, author of a science fact column for Astounding/Analog. He was a big space booster. His 1975 book, The Third Industrial Revolution was a best-selling popularization that predicted a great age of space exploitation that would begin in the 1980s.
Of course Stine was also a True Believer in the Dean Drive. Maybe fourteen-year-old James should have taken warning from that. In fourteen-year-old James' defense, he was somewhat credulous when it came to SPACE!
---
Because My Tears Are Delicious To You
Women of Wonder: The Classic Years — Pamela Sargent
Women of Wonder, book 4
The first three Women of Wonder anthologies came out over a span of three years in the 1970s. Seventeen years would pass before the next (and to date, final) pair: Women of Wonder: The Classic Years and Women of Wonder: The Contemporary Years. The two books were published in July and August of 1995. Two of my three sources say The Classic Years was published first.
The first issue that I have to deal with in this review concerns
---
Women of Wonder
The Sioux Spaceman — Andre Norton
1960's The Sioux Spaceman is another one of Norton's standalone novels, although fans will recognize elements common to other Norton series. As I contemplated the book before reading, the cover didn't fill me with enthusiasm, particularly given how badly I was served by Voodoo Planet, but … it turned out that, while this isn't one of Norton's more memorable books, it has points of interest.
---
50 Nortons in 50 Weeks
Andy Weir's The Martian was self-published in 2011 and then published through more conventional routes in 2014 . I got sent an MS in late 2013 and … heck, I will just quote from the review I wrote for the Science Fiction Book Club:
I started reading this at about 8

PM

last night, intending to knock off a few chapters and then stop. I ended up reading it cover to cover over the next few hours. More like this, please.
---
Special Requests
A Key, an Egg, An Unfortunate Remark — Harry Connolly
March 18 is my birthday and as a birthday present to myself, I am going to be enormously self-indulgent and review Harry Connolly's A Key, an Egg, an Unfortunate Remark. Not just because it's a pacifist urban fantasy, although it is (and that's quite remarkable all on its own), but because I am mentioned in the acknowledgments.
---
Miscellaneous Reviews
The Traitor's Daughter — Paula Volsky
Veiled Isles, book 1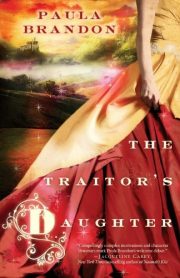 2011's The Traitor's Daughter is the first book of the Veiled Islands Trilogy. Readers may know author Paula Brandon better as Paula Volsky. It's a nice example of a specific subgenre of secondary world fantasy, a variation on castle opera—or, depending how the coming apocalypse works out, The End of the World. Since I was reviewing for the Science Fiction Book Club at the time this was published, I am surprised that this sponsored review is the first time I have encountered this book.
Of course, this book may also be an example of yet another kind of book: poorly marketed books consigned to undeserving obscurity This may explain why I never saw it when it first came out and why, so far as I can tell, it didn't sell particularly well.
---
Rediscovery Tuesday
The Cosmic Connection: an Extraterrestrial Perspective — Carl Sagan
For persons of a certain time and place, to think of Carl Sagan is to remember his popular TV series Cosmos [link] (recently rebooted by Neil DeGrasse Tyson. As it happens, I've never seen Sagan's Cosmos. I know him as an author of science popularizations (and one mediocre SF novel), and as a sort of a lesser Asimov or Ley.
The book I'm reviewing today is the first Sagan book I ever read.
---
Because My Tears Are Delicious To You
To provide context for my reviews of the Women of Wonder Series, which will resume next week, a short interview with the series' editor, Pamela Sargent.

---
Women of Wonder
Shadow Hawk — Andre Norton
With 1960's Shadow Hawk, Andre Norton steps away from science fiction for historical fiction, abandoning space ships and alien worlds for chariots and an ancient Egypt subjugated by the Hyksos.
---
50 Nortons in 50 Weeks
Freedom at Feronia — Richard Penn
Asteroid Police, book 2
2014's Freedom at Feronia is a follow-up to Penn's Dark Colony. Having exposed and broken up an illegal secret colony, young cop Lisa Johansen is now faced with new opportunities, not the least of which is legitimate and legal possession of the core materials needed for a nuclear-powered spacecraft. The new opportunities also come with new challenges, one of which is considerably more complex than the one featured in the first book (the illegal colony set up by a criminal cabal). What this challenge is, and how Lisa handles it, reminded me a lot of the Canadian TV show Flashpoint, except, of course, IN SPACE!
---
Miscellaneous Reviews
As White as Snow — Salla Simukka
The Snow White Trilogy, book 2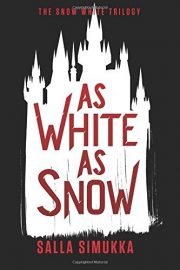 As White as Snow, the second volume in Salla Simukka's Snow White trilogy, was originally released in fall 2013 under the title Valkea kuin lumi; the English translation hit virtual bookshelves on March 3rd of this year (2015). It is a great compliment to the first book in the trilogy, As Red as Blood, that I hurried to buy the second book as soon as it was available.
---
Translation
Water Logic — Laurie J. Marks
Elemental Logic, book 3
2007's Water Logic is the third volume in Marks' Elemental Logic quartet. It is also, somewhat to the distress of Marks fans, the most recently published volume in Marks Elemental Logic quartet. To quote the series' publisher, Small Beer Press:
March 2014: We don't have any update yet on Air Logic. But, we have seen a very early draft of the manuscript. Once it is finished and actually delivered to us, there will be at least one round of editing and then we'll get the book out as fast as we can. We love these books and are so glad that there are so many readers out there, just like us, waiting
I have heard that there are others who have seen early drafts; I myself am not among those people. Until then, fans of the series will just have to be satisfied with the three books that do exist.
~oOo~
The problem with negotiating an end to a bitter war is
---
Rediscovery Tuesday
Elysium, Or, the World After — Jennifer Marie Brissett
December 2014's Elysium, Or, the World After is Jennifer Marie Brissett's debut novel. This work impressed enough readers that it was nominated for the Philip K Dick Award [link ] mere weeks after being published.
---
Special Requests
The Complete Venus Equilateral — George O. Smith
Even when I picked up The Complete Venus Equilateral way back in 1976, the stories it contained were for the most part pretty creaky material. Of the thirteen stories in this collection, eleven had been published between 1942 and 1945. There was a 1947 straggler, written to provide a coda and then one last story, written decades later (for reasons I will get into later). For the most part these ran in Astounding (now Analog) and they are straightforward gadget stories. There are a few stories worth remembering, and these exceptions are why I still have my copy of this book.
---
Because My Tears Are Delicious To You
New Women of Wonder — Pamela Sargent
Women of Wonder, book 3
1978's The New Women of Wonder was the third volume in the series. Until 1995, when the fourth volume Women of Wonder: the Classic Years was released, this was the concluding anthology in the Women of Wonder series. Unlike the first two volumes, New Women of Wonder focused entirely on contemporary (from the perspective of the late 1970s) works of science fiction by women.
A majority of the stories are also linked by an air of despair and hopelessness. They suggest that coexistence with men means at best subjugation, and at worst, much worse. How far we've come, eh?
---
Women of Wonder
Secret of the Lost Race — Andre Norton
1959's Secret of the Lost Race is a fascinating little oddity; it has what must be the most bleak passage I've encountered in a Norton novel, the first (possible but not confirmed) matriarchy I remember encountering in her fiction (despite not having any on-stage women to speak of, which is an odd combination), and, because the copy I happened to find was the 1969 Ace reprint, a very interesting essay by Lin Carter.
But first, a word from the fan site Andre Norton Books:
March 17, 2015
Marks ten years since the world has been without Andre Norton.
Andre-Norton-Books.com will be doing a special tribute to
The Grand Dame of Science Fiction and Fantasy
We have a special gift to share with all of Andre's fans.
Please honor Andre by emailing us with any words of tribute
that you wish to share with Andre and her fans.
Email us at webmaster@andre-norton-books.com
---
50 Nortons in 50 Weeks
Nine Goblins — T. Kingfisher
I expect I won't make friends with this review of 2013's Nine Goblins. However, I can do no other, thanks to a minor quirk of mine. I discovered this quirk when rereading Matt Ruff's Sewer, Gas & Electric: The Public Works Trilogy. At some point when I wasn't paying attention, comedic genocide just stopped working for me. This is a shame because so much fantasy and SF depends on genocide as positive plot element. This trifling oddity of taste must have robbed me of hours of morally equivocal entertainment.
It is very clear that Kingfisher believes what is being done to the goblins is wrong. Nevertheless, Kingfisher is aiming at humour in Nine Goblins. She may well have succeeded for the majority of her readers, but, thanks to my quirk, she did not succeed with me.
---
Special Requests
As Red as Blood — Salla Simukka
The Snow White Trilogy, book 1
2014's As Red As Blood, first book in the Snow White Trilogy, answers a question I didn't know I had, which is "what would happen if a plucky girl detective like Nancy Drew wandered into a Kurt Wallander [1] novel?" Not that seventeen-year-old art student Lumikki Andersson had any intention of playing detective or getting involved in the affairs of three foolish classmates.
---
Translation
The City, Not Long After — Pat Murphy
Pat Murphy's 1989 novel The City, Not Long After exists in the intersection between two subgenres, the post-apocalyptic story and the nonviolent resistance story. There are far more post-apocalyptic stories than stories about nonviolent resistance. That's because Everything Blew Up and Then Fell Down is a hell of a lot easier to write than stories where the protagonists are not allowed to solve social problems with cathartic violence [1]. Also, if you do write about nonviolent resistance, you will only enrage Gregory Benford and Charles Platt.
This is the sort of subgenre that almost compels spoilers and so, SPOILER WARNING.
---
Rediscovery Tuesday
The Tim Tebow CFL Chronicles — Jon Bois
When I accepted the commission to review The Tim Tebow CFL Chronicles, I assumed I was agreeing to read some sort of mundane Canadian sports history, which, while outside my usual haunts, is a genre with which I have experience [1]. I had a vague awareness that Tebow existed and that he played one of the lesser sports known south of the border. It made perfect sense that such a person might try to better themself by playing one of the many superior sports native to Canada—football, hockey, lacrosse, snow plow coup-counting—but it turns out I had totally misjudged the genre. This multimedia work, which can be experienced only on the web, belongs to another genre (but also one with which I am fairly familiar): absurdist sports fantasy.
---
Special Requests
Missing Man — Katherine MacLean
I discovered MacLean in the 1970s [1] but her career began in the 1940s. During the 1950s she was one of the more prominent women writing science fiction, with stories like "Pictures Don't Lie," "The Snowball Effect," and "Incommunicado." Like most authors at the time, she focused on short works rather than novels, but in the 1970s she did produce a small number of novels, of which this would be the best remembered.
---
Because My Tears Are Delicious To You